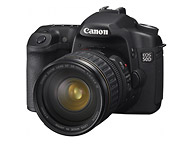 In a clear answer to Nikon's recent high ISO digital SLRs, today Canon announced the 15.1-megapixel EOS 50D, with a maximum sensitivity of ISO 12,800 and a new DIGIC 4 processor. The EOS 50D is not the expected full-frame 5D replacement. Rather, it's an APS-C sensor step up from the 10-megapixel EOS 40D digital SLR. A surprisingly significant upgrade, actually.

Canon EOS 50D Image Quality
Everyone should know by now that increasing the number of pixels doesn't automatically mean better image quality. On a basic level, adding more pixels to the same size sensor means smaller pixels and more noise. To accommodate the 50% increase in pixels without compromising image quality, Canon has introduced new "gapless microlenses" for each pixel and a new four-step user-selectable noise reduction system. Over the past two years, improved noise reduction and increased light-sensitive area on individual pixels has meant improved image quality even while pixel counts have increased. The "gapless microlenses" sounds like another strategy for getting more direct light to the pixel. And 50% more pixels means noise will be effectively minimized in prints or Web images. The ISO 6400 and ISO 12800 high sensitivity settings are exciting but without seeing full-size samples they're impossible to judge. However, it's not likely that Canon would include them if they couldn't compete with Nikon's high-sensitivity cameras. So we'll just have to wait and see if the image quality measures up. But over the past couple of years I've been surprised at how image quality has improved even while pixel counts have gone up. So I'm prepared to be impressed

Canon EOS 50D Performance
But it's not all about image quality. (Well, maybe it is, but…) You have to get stuff in focus, expose it right, and do it as quickly as possible. That's where the DIGIC 4 image processor comes in. The 50D can capture 6.3 frames-per-second in RAW and JPEG – up to 90 JPEG and 16 RAW images with a UDMA CompactFlash memory card. That's very impressive – especially considering the increased number of pixels compared to the EOS 40D. The EOS 50D uses the EOS 40D's excellent 9-point auto focus system with a diagonal cross-type sensor in the middle for even better performance with f/2.8 and faster lensesA nice addition that wasn't included in the 40D is the same AF Microadjustment that's used in the Canon EOS-1D Mark III. Photographers who shoot fast action sports and use AI Servo auto focus should know how valuable this feature is. Personally, this might be the most important improvement on the 50D because it increases the likelihood of getting sharp action photos.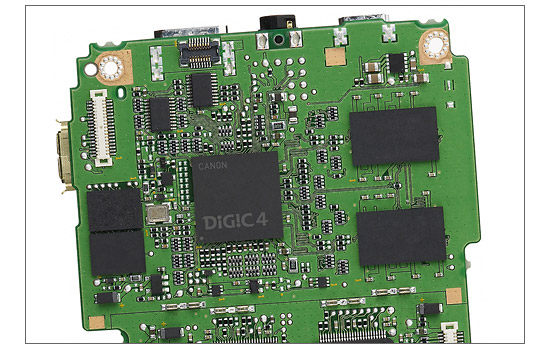 Canon EOS 50D LCD Display
The Canon EOS 50D has a 920k-dot resolution 3-inch LCD display. Canon says this is a 4x pixel increase compared to the EOS 40D so it should be more accurate when checking focus on the camera's LCD, one area where Canon has lagged behind Nikon and Sony. And Canon jumps on the high-def bandwagon with an HDMI connector so you can connect the EOS 50D directly to an HDTV. The HDMI connector is aimed directly at the photography enthusiast market – families and others who are likely to share their images on the widescreen in their living room. The Canon Live View system has also been upgraded and now has three auto focus options – "Quick Mode AF," "Live Mode AF," and "Face Detection Live Mode AF." Quick Mode AF works drops the mirror down for normal auto focus performance – albeit with a little lag for the mirror to flip down and back up. And the Live Mode AF and the face detection system use the camera's CMOS sensor while the mirror is down and the live scene is actually displayed on the LCD.
Canon EOS 50D Creative Full Auto Mode
In another nod to the photography enthusiast market, Canon has added a new exposure mode – "CA" (Creative Full Auto). The CA mode is similar to Program Shift in that it offers expanded exposure control in Auto mode. But it does so using images and non-technical language so that less experienced photographers can get more creative and have more control without actually having to know what "aperture" and shutter speed" mean.
Conclusion
There's more, of course. The sensor cleaning system on the 50D has been improved and Canon also announced a new EF-S 18-200mm f/3.5-5.6 IS superzoom lens. But I think I've covered the important features and improvements pretty well. And the Canon EOS 50D looks like a very worthy upgrade from the already impressive EOS 40D. If the image quality holds up with the resolution increase, I will be very impressed. A reasonably compact, 15-megapixel DSLR with usable ISO 3200, action-worthy auto focus, speed, and a better LCD display is definitely a camera to covet. And it should make everyone who committed to Canon's APS-C sensor DSLRs feel good about their decision. I sure am interested.
The Canon EOS 50D body should be available in October for $1399 US and $1599 as kit with the Canon EF 28-135mm f/3.5-5.6 IS zoom lens.
But what about that full-frame EOS 5D replacement so many photographers are waiting for…?
Canon EOS 50D Press Release >>
Related Content:
Canon Digital SLR User Reviews
All Canon User Reviews
Canon Cameras Forum
Digital SLR Forum
More Canon News And Articles
Canon Cameras Web Site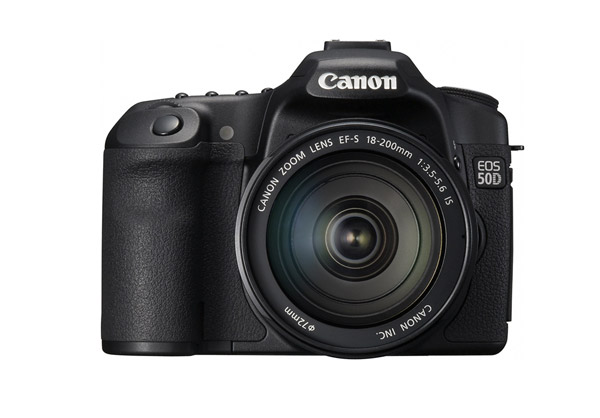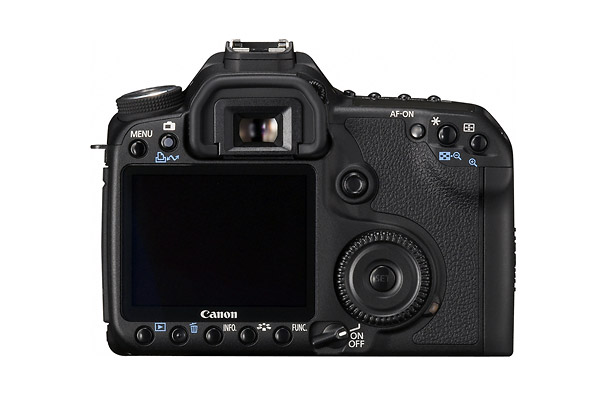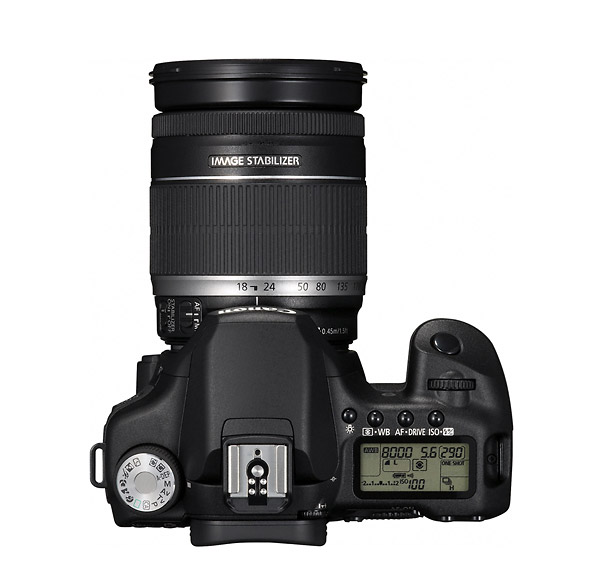 next page – Canon EOS 50D Press Release >>