The Canon EOS 5D Mark II – 21.1 Megapixels and HD Video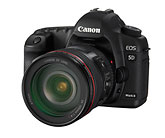 Finally, Canon has announced the replacement for their revered EOS 5D digital SLR. The Canon EOS 5D Mark II has a 21.1-megapixel full-frame CMOS sensor, DIGIC 4 processor, a 3-inch Clear View LCD with 920k dot resolution, and sensitivity from ISO 100 to ISO 6400, expandable to ISO 50, ISO 12800, and ISO 25600. The camera can capture full 21-megapixel files at 3.9 frames-per-second. With a UDMA CF memory card, it can capture unlimited JPEGs at 3.9 FPS, and 14 RAW files.

The biggest surprise is not so much of a surprise after the Nikon D90 announcement – namely, high-def video capture. The 5D Mark II can capture HD video clips at 1920 x 1080 resolution and 30 FPS, or 640 x 640 at 30 FPS. The Canon EOS 5D Mark II's video will also benefit from the creative possibilities offered by the whole Canon EF lens lineup.
Some other features from the new Canon EOS 5D Mark II:
Live View mode with contrast-detection AF
Peripheral Illumination Correction
Auto Lighting Optimizer
Creative Auto Mode
Two Silent Shooting modes in Live View
The patient and faithful have been rewarded. The EOS 5D Mark II is definitely a worthy upgrade for original 5D owners. The most valuable features in my opinion are the increased ISO sensitivity, improved LCD display, and because this has always been a wedding photographers camera, the Silent Shooting Live View modes – this is a camera that wedding photographers covet, after all. Video will be a bonus for some people. Personally, I don't care about video in a digital SLR. But I said the same thing about Live View and now I love it for studio work.
The Canon EOS 5D Mark II is supposed to be available by the end of November. The price is $2,699 for the body alone or $3,499 with the Canon EF 24-105mm f/4L IS USM zoom lens.
Canon EOS 5D Mark II Press Release
Related Content:
Canon Digital SLR User Reviews
All Canon User Reviews
Canon Cameras Forum
Digital SLR Forum
More Canon News And Articles
Canon Cameras Web Site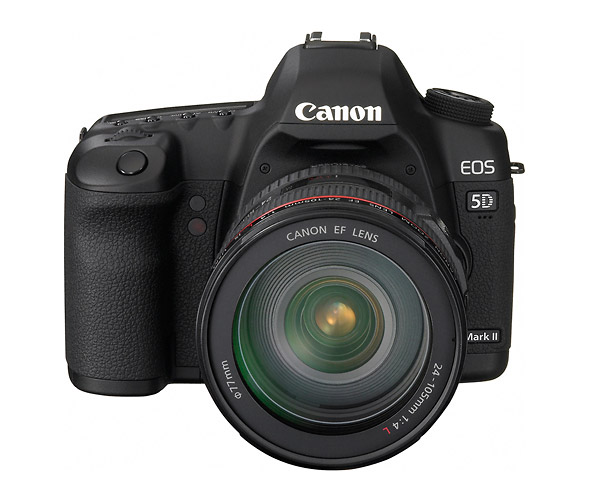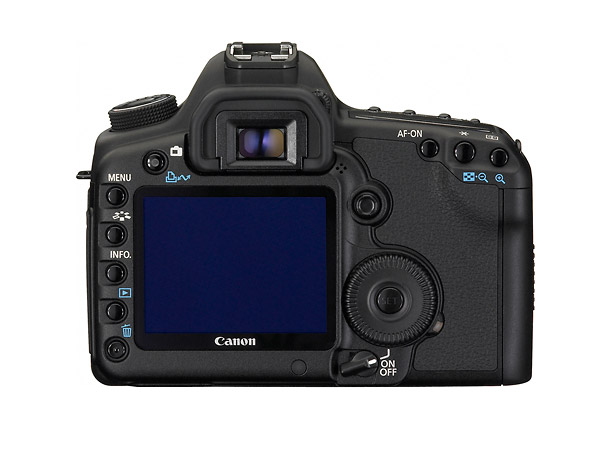 next page – Canon EOS 5D Mark II Press Release >>