Here's a great last-minute Holiday gift idea – a canvas photo print! YPOC (Your Photos On Canvas) is an online canvas and PhotoGiclée* printer marketing to all types and levels of photographers. A couple of weeks ago they announced a Web site redesign and hooked me up with a discount code so I could test out their service. I went to the YPOC site and uploaded a backcountry ski portrait I took of a couple of friends for a wedding gift. I hadn't made any prints for them yet and I was already thinking canvas. YPOC's offer was a perfect excuse to kill two birds with one stone – take care of that wedding gift and check out canvas photo printing.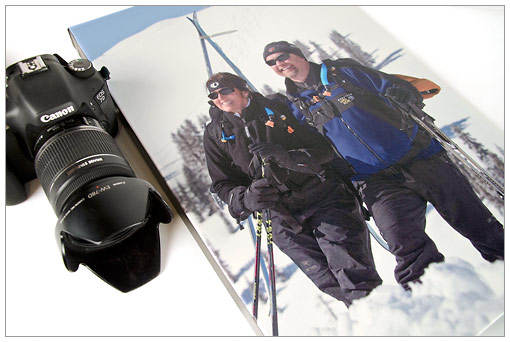 Uploading a photo to YPOC is a simple and straightforward process: upload, choose your canvas size, and then choose how you want your photo to wrap around the wooden frame. I was surprised at the number of sizing options and their system automatically evaluates your image file so you know how big you can go and still get good print quality. I set up my photo to the exact size in Photoshop and chose the black edge wrapping option. You can also crop or convert your photo to black-and-white before you finalize your order and pay up.
Step one – upload your photo: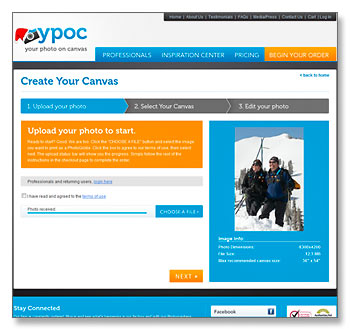 Step two – choose your canvas size: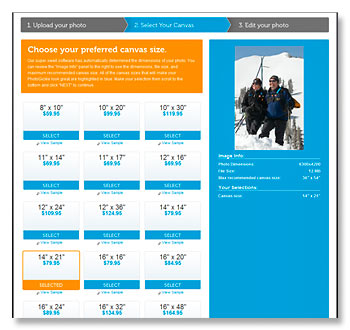 Step three – choose your wrap style: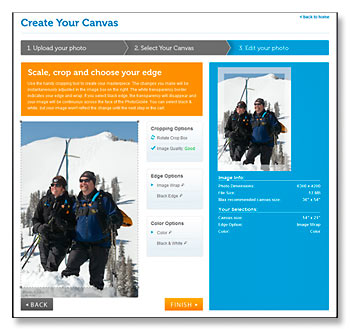 My experience with YPOC was as simple and quick as promised. I uploaded my photo on a Friday and my canvas photo print arrived in the middle of the next week. It was packed well (you wouldn't want it to get damaged enroute) and the print looks great. The canvas texture and stretch mounting are different than a standard matte and frame and a nice option for presenting photos in a different way – especially portraits and landscape photography. I can't compare to other canvas printing services since this is the only one I've used. But I'm pleased with the product and I'm happy to recommend YPOC.
It's probably a little late to have a print under the tree on Christmas morning. But if you still want to give a canvas print, get your order in now and give a card with a small photo print in its place on Christmas day. A late canvas print is better than no canvas print, right?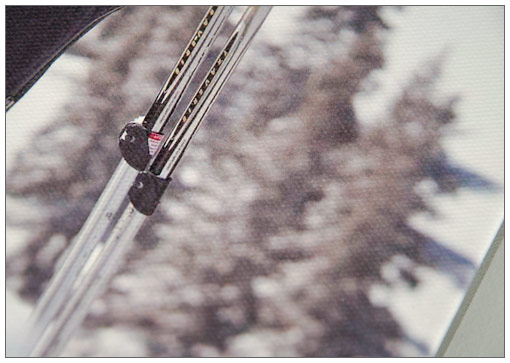 Professional photographers can apply for a YPOC professional account with custom branded packaging, ICC profiles and more. There's no color profiling on the basic service I used (I applied an sRGB profile anyway) and the color was just a hair off on my print. It wasn't off enough to bother anyone but me but in the future I'd be inclined to step up to the pro service just so I could use their print profiles and feel completely confident about the color of my prints.

*PhotoGiclée is just a fancy word for inkjet.
Related Content:
Photo Printers Forum
All Photo Printers & Printing News & Articles
YPOC Web Site