Just when you thought it was safe to go back in the water, a company in Birmingham, Alabama, is offering custom shower curtains made from almost any high-resolution digital image.
Imagine the possibilities: The beach where you spent your last family vacation. Those adorable penguins you photographed at the aquarium. Your adorable children, smiling for the grandparents. A reenactment of the shower scene in "Psycho," starring you and your spouse.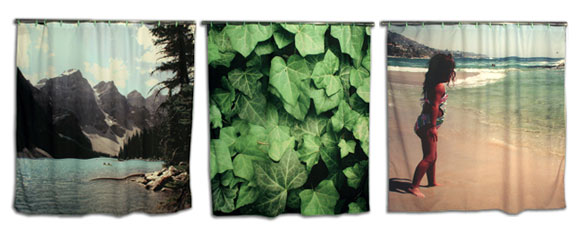 The washable fabric shower curtains come in two sizes: a 70×72-inch standard tub curtain for $199 or a 35×72-inch stall curtain for $149. Shipping is free.
Place your order on PhotoShowerCurtain.com, then reply to the confirmation email and attach your image. Within two to four weeks, you'll receive the finishing touch to your bathroom décor.
– By Patia Stephens
Related Content:
PhotoShowerCurtain.com