PhotographyREVIEW.com Fireworks Photography Resources
Everyone enjoys fireworks. And for photographers, taking pictures that really capture the essence of a fireworks show makes the experience that much more rewarding. A tripod and slow shutter speeds are the trick to capturing fireworks. It's not difficult and every photographer should try it at least once. Below, you'll find links to some excellent fireworks photography articles on this site.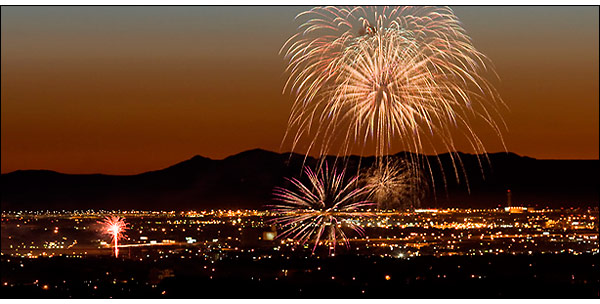 Check out the Web Photo School Shooting Fireworks With The E-3 lesson in our Web Photo School Photo Lessons section. The lesson is a step-by-step guide for shooting fireworks with the Olympus E-3 digital SLR. But you can use the basic techniques described in the lesson with any digital SLR and even many compact digital cameras.
If you want a more basic guide to shooting fireworks, check out our Fireworks Photography Guide, by Sebastian Szyszka. All you need is a tripod or other camera support and a camera with manual exposure controls.
For more ideas or answers to specific fireworks photography questions, post a question or search the PhotographyREVIEW.com forums. There are lots of fireworks discussions and photos on the forums. If you have good fireworks photos, please share them in our gallery! Click on the link below to browse fireworks photos. To make your photos appear in the gallery below, make sure to include the word "fireworks" in the keyword field when you upload your photos.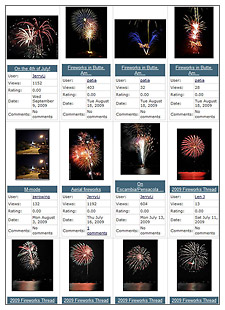 Last but not least, please feel free to comment and leave a link for your favorite fireworks photography resource, in the commments section below!
Fireworks Photography Links:
Shooting Fireworks With The E-3 >>
Fireworks Photography Guide >>
PhotographyREVIEW.com Forums >>
Share Your Fireworks Photos >>