Long-time PhotographyREVIEW.com member and forum moderator, Greg McCary, recently made his 10,000th forum post. He was our original Olympus Cameras Forum moderator and he started the very cool Ruffus Griffin / Camera Around The World Project, which has a Rufus Griffin figure and digital camera traveling around the world and visiting with site members. Besides being a moderator, long-term member, active forum user and a great photographer, Greg is also something of a miracle. He's got a thing for photographing bridges and a few years ago he fell from a bridge while taking pictures and suffered some pretty severe injuries, including multiple spinal fractures (Greg McCary accident forum thread). His recovery required multiple surgeries and ultimately took over a year. It was rough at the beginning but ultimately he made a full recovery and he's back to being a PhotographyREVIEW.com community leader and inspiration to the rest of us – even more of an inspiration after his accident, in fact. And since this is a photography community, I know what you're thinking – yes, his camera survived the fall.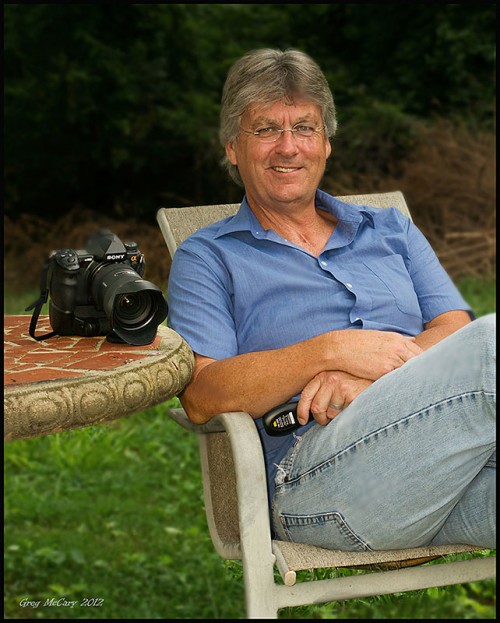 Like I said, Greg is a great photographer as well as a prolific forum poster and community leader. In fact, Greg is one of my favorite photographers. And I'm not just talking about a PhotographyREVIEW.com favorite. He's one of my favorite photographers – period. He's a photographic collector of Americana and his work is solidly in the tradition of southern artistic photojournalism with obvious influence from Eggleston, Meatyard and even Walker Evans and the Farm Security Administration documentary project. You can feel the spirit of Tennessee Willams, William Faulkner and Thomas Wolfe in his photos, which often feature brooding, decayed subjects. But there's beauty, hope, a sense of humor and a strong sense of visual delight in his images, too. I especially like his night photography. He's also got a fun ongoing series of heavy equipment photos. I feel lucky to be able to see the world through Greg's camera. I'm glad we didn't lose him on that bridge.
Here are a few of my favorite photos from Greg McCary's PhotographyREVIEW.com member gallery. He's got over 600 photos in his gallery so I couldn't share them all. But I think these photos represent his work well. And yes, I had to start with a bridge photo. This one is entitled, "Bridge, The Other Side," very appropriate for a man who survived a fall from a bridge. To see more of Greg's photography, use the link below these photos to see his whole PhotographyREVIEW.com member gallery.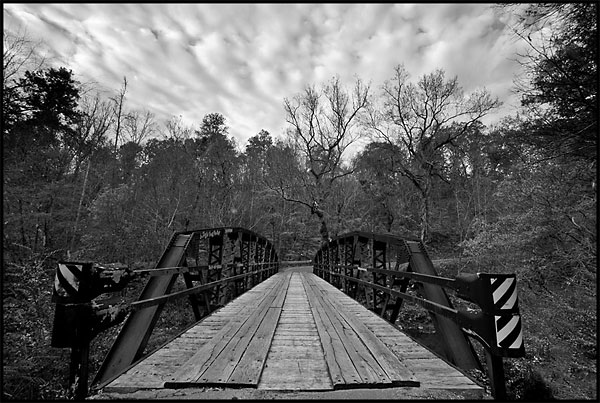 To see more visit Greg McCary's PhotographyREVIEW.com member gallery.