The first digital Leica compact camera with system character

Leica will be introducing the D-Lux 4 at Photokina 2008. The D-Lux 4 is a premium compact digital camera featuring a new 10-megapixel sensor with more light-sensitive area on each pixel, a 24 – 60mm (35mm equivalent) wide-angle optical zoom lens, and RAW shooting capability. Leica and Panasonic have had a partnership for quite a while now and the D-Lux 4 is their version of the Panasonic Lumix DMC-LX3 that was recently announced, with a couple of exceptions. Leica has their own proprietary JPEG processing and their cameras are styled very differently. And yeah – they also cost more.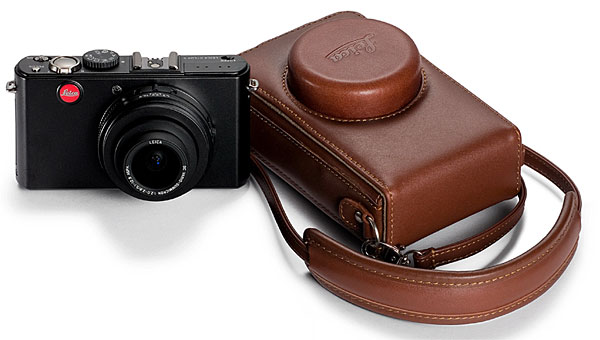 The Leica / Panasonic partnership has arguably been better for Panasonic as the Leica versions of the Lumix cameras have basically been the same except for the styling and a higher price tag. But last year Leica started differentiating their cameras with a better warranty and their own JPEG processing. If you read my latest Panasonic Lumix review (Panasonic Lumix DMC-FX35 Pro Review) you'll know I have some issues with Panasonic's heavy JPEG processing. This is definitely an area where Leica has the opportunity to set their cameras apart. Last year I was able to shoot with both the Panasonic Lumic LX2 and its Leica twin, the D-Lux 3, at the same time. Both cameras' RAW files looked the same – as they should. But the Leica JPEGs were much better, with smoother tonal blends and less artifacting. The LX2 and D-Lux 3 were too slow in RAW mode for my taste, so JPEG image quality was critical. And with superior JPEG image quality and a better warranty, I think the Leica was worth the extra money. With Panasonic's latest Venus Engine IV image processing RAW shooting may not be a problem anymore. But if there is a speed difference, the Leica's JPEG image quality might make it the better camera. And it's a better-looking camera too – if that matters. Leica definitely does an awesome job in the style department.
Leica D-Lux 4 Digital Camera Press Release
Leica D-Lux 4 Digital Camera Specs
Related Content:
All Leica User Reviews
All Leica News
Leica D-Lux 3 Pro Review
Panasonic Lumix DMC-LX2 Pro Review
Digital Cameras Forum
Leica Camera Web Site

next page – Leica D-Lux 4 Digital Camera Press Release >>