Earlier this week, Nikon announced the long-awaited update to their 5x 80-400mm VR zoom lens. The new AF-S Nikkor 80-400mm f/4.5-5.6G ED VR lens should be great news to wildlife, sports and outdoor photographers. It's got the latest version of Nikon's VR Vibration Reduction system for up to four stops of camera shake compensation. Auto focus performance should be considerably improved with the AF-S motor and the optical formula has been improved increasing the number of ED elements from three to four, as well as adding a Super ED element and Nikon's Nano Crystal Coating.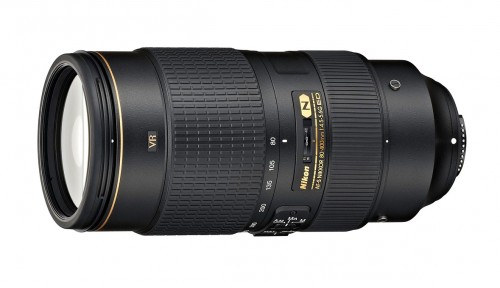 The original Nikon 80-400mm VR zoom lens was introduced over 10 years ago. It has a reputation for great image quality and I believe it was the first Nikkor lens to have VR Vibration Reduction. However, it is pretty outdated now. If you read the user reviews here (Original Nikon 80-400mm VR Zoom User Reviews)you see people love the versatility and image quality but they complain about the weight and slow auto focus – not something you want when you're shooting sports or wildlife. Unfortunately, at 1570 grams, the new AF-S 80-400mm f/4.5-5.6G ED VR zoom actually weighs 200 grams (about half a pound) more than the original version. But the auto focus, VR image stabilization and image quality should all be noticeably better – for a price. The new 80-400mm VR lens also costs about $900 more than the original. Progress isn't free, is it? But if you're a sports or wildlife photographer who's been afraid to buy the Nikkor 80-400mm VR lens because of the auto focus performance, it looks like your prayers have been answered. Of course, we'll have to wait and see how it performs in the field, once it makes its way into the hands of photographers. But I have no doubt it's going to be much better. Auto focus and optical performance have improved a ton in the ten+ years since the original 80-400mm VR lens was introduced.
Nikon's new AF-S Nikkor 80-400mm f/4.5-5.6G ED VR zoom lens is scheduled to be available early next month (April, 2013). The suggested retail price is US $2,699.95. That price includes a removable tripod collar, pouch and lens hood.
Nikon AF-S 80-400mm ED VR Zoom Lens Press Release >>
Related Content:
All Nikon User Reviews
All Lens User Reviews
Nikon Cameras Forum
Digital SLR Forum
All Nikon News & Articles
Nikon Web Site