Novoflex, part of the HPMarketing Group, Inc. has added to an already extensive line of Camera Lens Mount Adapters. These additions give users of the Micro Four Thirds system several new options for lenses that can be used by this growing system. Of particular interest are adapters that allow photographers to use Leica M and Leica R lenses on the Olympus E-P1, and Panasonic Lumix G1, GH1 and GF1 Micro Four Thirds cameras.

Lens Mount Adapters change the physical connection between a removable lens and a body so that a lens from a different manufacturer can be attached. Adaptation has limitations that usually mean that the lens is only mechanically mounted and has no electrical connection to the camera. Some adapters allow the lens to report information to the camera such as focal length or aperture, but even these more advanced units still require the aperture to be set manually. Lenses without aperture controls, such as Canon EF, thus are not suitable for use.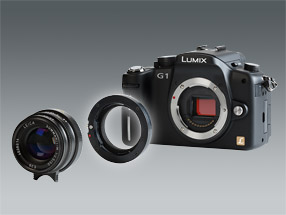 Novoflex has implemented a T-2 mount for the Four Thirds bodies. Astronomical photographers and spotting scope shooters will find this invaluable. Coupled with the 2X crop of the format, these adaptes will pick out the sweet spot of various advanced optics.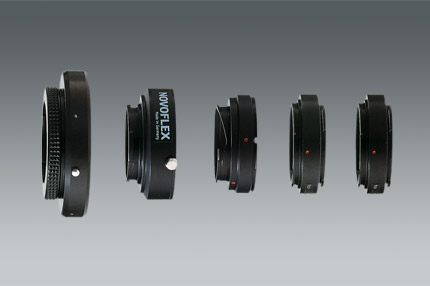 The recently added Leica adapters for both M and R mounts opens a realm of some of the most desired lens options to the Four Thirds and Micro Four Thirds users. Mechanical connection only for Leica.
Adapters that include an integrated aperture control ring are available for Nikon, Sony/Minolta AF, and Pentax K to Micro 4/3rds for units that no longer have an aperture (f-stop) ring on the lens body.
The pricing on these adapters ranges from about $90 US to $200 US (80 Euros to 170 Euros).
Related Content:
Four Thirds Cameras Forum
Novoflex Website
Novoflex Adapter Finder
Novoflex Micro 4/3rds Adapter Page