Olympus E-P3 Conclusion

I'm not afraid to say it: I love the Olympus E-P3 Pen camera. In spite of my concerns about shooting mountain biking, it turned out to be perfect for traveling in Europe. It's inconspicuous, light and it's easy get through security and carry on the plane. I'm really pleased with the camera controls and feel and I have no complaints about the image quality. I am also very happy with the lens selection right now. I'm especially fond of the 14-150mm and the 12mm f/2.0 prime lenses and even the standard 14-42mm kit lens is pretty good. I didn't plan it this way, but the E-P3 ended up being my most-used camera this summer. If I wasn't shooting a sports event, the camera I wanted to use was the E-P3. Yes, there is a bit of an image quality compromise compared to a digital SLR – but in most cases, it's not enough to really make a difference. Most of the time the performance compromises are more than outweighed by the camera's convenience.
Whether you're a pro looking for a compact camera for travel and casual photography, you're a family that wants a high-quality camera for video and snapshots, or you're a beginner looking for a manual camera to learn with, the E-P3 is a great choice. And as I said earlier, if the E-P3 sounds good to you but the price is a little high or you want something smaller, the Olympus E-PL3 and E-PM1 are smaller, less expensive alternatives that deliver the same basic performance and image quality. I happily recommend all three cameras and I've really enjoyed my time with the E-P3.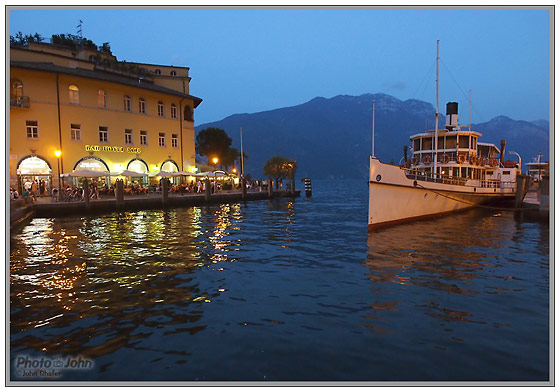 - end -
All photos copyright John Shafer and/or PhotographyREVIEW.com.
Back To Olympus E-P3 Review Intro >>


Olympus E-P3 Review Navigation
More Olympus E-P3 Resources:
Olympus E-P3 User Reviews
Write a Olympus E-P3 Review
Olympus E-P3 Sample Gallery
All Olympus User Reviews
EVIL & Micro Four Thirds Cameras Forum
Olympus Cameras Forum
More Olympus Camera News, Reviews & Articles
Official Olympus Pen Cameras Web Page
All Digital Camera Pro Reviews
All Digital Camera Studio Sample Photos