It's starting to look like 2011 might be the year of the pocket superzoom camera. A bunch of new pocket superzooms were announced a few weeks ago at the annual CES tradeshow. Conspicuously absent from the list of new cameras was a new Lumix ZS model from Panasonic, the company that invented the pocket superzoom. However, Panasonic has just announced two new pocket superzooms – the Lumix ZS10 and the more affordable Lumix ZS8. The ZS10 is Panasonic's new top-of-the-line pocket superzoom. It has a 16x wide-angle zoom lens, 1920 x 1080 full HD video, a 3-inch 460k-dot touchscreen LCD display, built-in GPS, a 3D shooting mode, and 10 frames-per-second burst mode at the full 14-megapixel resolution.

Panasonic has been making a concerted move to touchscreen controls for their high-end cameras. They even have them on their GH2 and GF2 Micro Four Thirds system cameras. The ZS10′s touchscreen isn't just a whiz-bang gimmick, either. It allows Panasonic to offer some interesting control options: Touch Zoom, Touch Auto Focus, Touch Shutter, and Touch Playback. You can focus on a subject by touching it on the screen, select a scene mode by touching a face or background scenery, take a picture by touching the screen and you can browse photos by dragging them just like you do with your smartphone.

The new 16x 24-384mm optical zoom lens is both longer and wider than the 12x zoom lens on last year's ZS7. The 16x zoom also puts the ZS10 at the head of the pack as far as zoom range goes. The only pocket superzoom with a longer lens is the new 18x Samsung WB700. Panasonic claims they've also increased the speed of the ZS10′s auto focus by almost 50%. I'm very interested in how the faster auto focus and subject tracking work together. If they work well this could be a really good camera for families who want to take pictures of active kids and pets. The Power OIS image stabilization helps keep photos sharp at the long end of the zoom and is also designed to smooth out video shot while holding the camera and walking.
The built-in GPS camera trend started about a year ago with the Panasonic Lumix ZS7 and Sony Cybershot HX5V. If you don't get it – and I didn't at first – the in-camera GPS doesn't give directions or help you figure out where you are. GPS in your camera embeds latitude and longitude coordinates in your photos so you can search, browse and share them by location. Panasonic (as well as some other camera makers) have taken it a step farther by including a built-in database with over 1 million landmarks and city / state / province information for over 200 countries.
For true point-and-shoot photographers and beginners, Panasonic's iA Intelligent Auto shooting mode is excellent. I first used it a couple of years ago with the Panasonic Lumix ZS3 and I was very impressed at how well it worked. Basically, the iA mode evaluates a scene and then chooses the best scene mode, focus mode, ISO, burst rate and other settings to help you capture the best possible photos in any situation. The iA mode is available for video shooting, too.
For more advanced photographers, the ZS10 is one of the few pocket superzooms that offers full manual exposure control. Personally, I'm excited about the 10 FPS full-resolution burst rate and improved auto focus speed. Those two things give the ZS10 the potential to be an excellent pocket action sports camera – something I'm always looking for. Pocket superzoom cameras are my favorite point-and-shoots right now. I've been paying a lot of attention to them for a few years and got really interested last year. I think they offer the best point-and-shoot performance for the money and who doesn't want a pocketable camera with a 300mm lens?
The Panasonic Lumix ZS8 is a Lite version of the ZS10. Prices haven't been announced ye but based on the pricing of last year's ZS7 and ZS5, I think the ZS8 will sell for about $75 less. For that you get the same 16x zoom lens and exposure controls, but without the built-in GPS or 3D shooting mode. If you just want a sweet pocket camera with a 16x zoom lens and manual controls, the ZS8 is going to be a great buy. Both cameras should be available in March of 2011. Prices should be announced sometime in February. Check back then to find out more.

Related Content:
All Panasonic User Reviews
All Digital Camera User Reviews
Digital Cameras Forum
Panasonic News & Articles
Panasonic Web Site
Panasonic Lumix ZS10 Camera: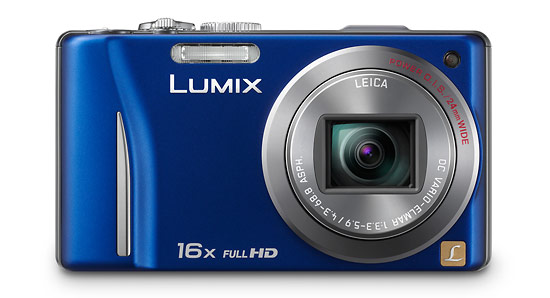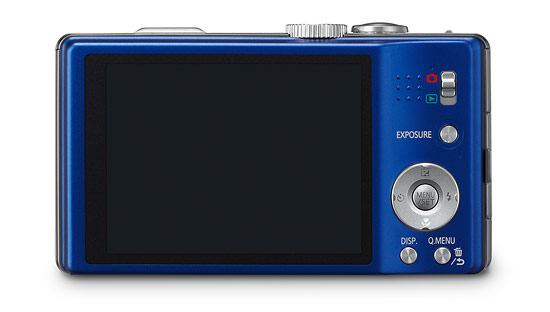 Panasonic Lumix ZS8 Camera: