So, you want to be a better photographer. Guess what probably won't help – a new camera, new lens, studio lights, radio slaves, or that beautiful new Macbook Pro. Those things are nice but they don't change the person behind the camera – the one that actually makes the photographs. One thing that has the potential to truly transform your photography is being open-minded and exposing yourself to the opinions and advice of other photographers. I'm not talking about posting your photos on Facebook or online galleries where your friends will all tell you how awesome you are. I'm talking about a true jury of your peers. I'm talking about photo critique.


I've written a lot about the value of the critique process on the PhotographyREVIEW.com Photo Critique forum. However, this is the first time I've written about it in a more formal way. My goal with this article is to encourage photographers to participate in real critique. There's a strong tradition of critique in photography and art education and I believe it's one of the most powerful tools available to photographers and artists who really want to improve their work.
There are two elements to photo criticism – criticizing and being critiqued. It would seem that the most value is in getting advice on improving your own photos. However, I think it's actually the other way around. The real power of the critique process lies in making a sincere and honest attempt to provide useful advice. It's easy enough to say, "I love that," or, "I think your photo sucks." Anyone can do that. True critique, however, requires that you put yourself in the photographer's shoes, consider the photographic problems they had to deal with, and then offer them something really constructive that they can use for future work. The beauty of this is, from the effort required to analyze and articulate what works and doesn't work with a photo, the critic is graced with self-knowledge. The act of criticism allows us to see our own work in a new light.
Since I value critique so much and it's part of how I think, I offer a lot of unsolicited photography advice on the Web. Sometimes it's well received and sometimes it's not. Apparently, some photographers prefer mutual backslapping to real criticism. Personally, I want to keep learning and growing as a photographer (and a person) and being open to criticism is one of the best ways to accomplish that. We all like compliments but if you're serious about your photography you should always remain open to criticism – from anyone. Everyone's opinion counts and we should be able and willing to learn from all viewers. If you think you're too good for a non-photographer or beginner's advice, I would argue that you're fooling yourself. Photography and art are forms of communication and a photo should speak clearly to the widest range of people as possible. The most successful photo is one that's accessible and meaningful to everyone. Dismissing certain peoples' opinions because they're less educated in art or less experienced photographers is really unfounded snobbery and likely means you're afraid to confront your own shortcomings – as an artist and as a human being. The moment we begin to believe we can't learn something from anyone we cease to grow.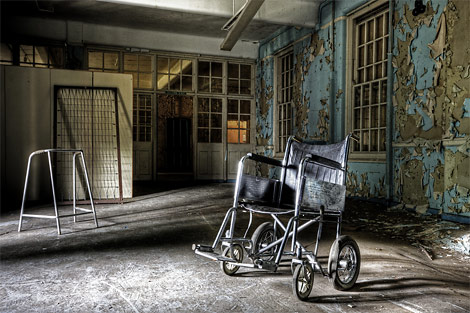 My goal with this article is to encourage photographers to open up to the growth opportunity offered by true photo critique. If you're a beginner, the benefits are obvious. You'll get invaluable technical, content and composition advice from more experienced photographers. For more advanced photographers, the critique process can help you improve your vision, polish your technique and step things up to the next level. For the experts and pros, participating in critique allows you to give back to the community as well as keep your mind and heart open to flaws that could become blind spots. I also believe critique has the potential to make us into better human beings. Critique helps keep us humble. The act of offering a photograph to our peers for criticism reminds us that we aren't perfect. Photo critique will help become better photographers. But it also helps keep us human.
Get started with photo critique now!