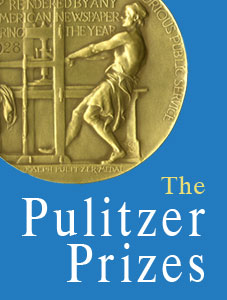 The Pulitzer Prizes for excellence in journalism and the arts have been announced for 2009. Photographers  honored were from the Miami Herald and the New York Times. Links provided below are to their award winning work at the original source: :
Patrick Farrell of the Miami Herald Pulitzer Prize winning work on Haiti for Breaking News in 2009.
Damon Winter of the New York Times Pulitzer Prize winning work for Feature Photography 2009.
The slide shows of the two photographers respective work shows the extremes of world events and illustrates their dedication and skill.
The Pulitzer Committee recognizes work in several areas of Journalism and the arts. The complete list of winners can be seen at the main Pulitzer site.
The Pulitzer Prizes 2009.