Over the years, in their various incarnations, the Sigma 24-70mm f/2.8 zoom lenses have been among the most popular lenses on PhotographyREVIEW.com. It seems like there's always a Sigma 24-70mm in the top five lenses list on the Home page. That means more people are looking at our Sigma 24-70mm f/2.8 zoom lens review pages than any other lens on the site. It's often been the most popular piece of camera gear on the site – more so even than the most popular cameras. So why is the Sigma 24-70mm so popular? I visited with Sigma at the 2011 PhotoPlus Expo and took a look at their 24-70mm F2.8 IF EX DG HSM zoom lens and then dug into the reviews and specs to find out why.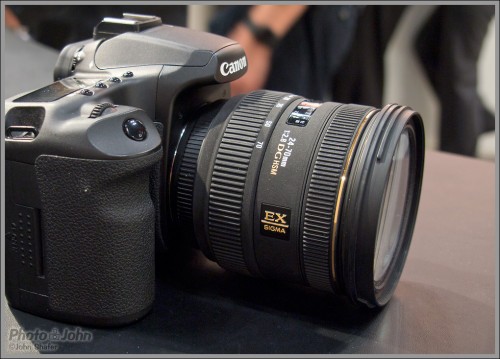 Third party lens companies like Sigma look for gaps in the camera makers' lens lines in order to sell lenses. The most obvious way to do this is price point – consumer zoom lenses that are significantly cheaper than the camera manufacturers' versions. But that's not the only strategy. They can also make different zoom ranges, unique focal lengths, make smaller and lighter lenses, or they can make pro-level lenses that cost less than the manufacturer lenses. And that's what Sigma has done with their 24-70mm f/2.8 lenses. The original Sigma 24-70mm f/2.8 zoom was a price point lens, but not a cheap lens. It sold for about $400 – a deal and a half compared to the Nikon and Canon pro 28-70mm lenses, which sold for well over $1000. There's still a hot used market for the out-of-production Sigma 24-70mm and the majority of the user reviews praise its image quality and performance.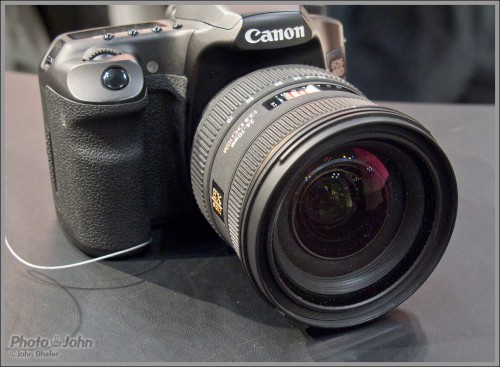 The current Sigma 24-70mm F2.8 IF EX DG HSM zoom lens sells for more than twice as much as the out-of-production lens. But even at $900 (approximate street price) it still costs about $500 less than the Canon EF 24-70mm f/2.8L USM and half as much as the Nikon AF-S 24-70mm f/2.8G ED zoom. Is it as good as the Nikon and Canon lenses? Maybe it is and maybe it isn't – I haven't compared them so I'm not going to speculate. What I will say is, factoring in the savings and the comparable specs of the Sigma 24-70mm F2.8 IF EX DG HSM zoom, it's a fine lens. In my experience, high-end third-party lenses might not be as quite as good as the Nikon and Canon versions. But for considerably less money you get 80% to 90% of the performance and quality. And that makes them a great deal.
My own experience with Sigma's high-end glass has been excellent and I would expect nothing less from the current Sigma 24-70mm. The "EX" in the Sigma 24-70mm F2.8 IF EX DG HSM name signifies the lens has their best optics and technology – HSM (Hyper-Sonic Motor) focusing motor for fast quiet auto focus, IF internal focusing, three aspherical elements to minimize distortion and a 9-blade aperture for nice out-of-focus image quality. The only thing it doesn't have is image stabilization. But neither do the Nikon or Canon 24-70mm lenses.
Anyone who's in the market for a pro-level standard zoom lens should give the Sigma 24-70mm F2.8 IF EX DG HSM zoom a closer look. In fact, I'm in the market for one myself and I think I'd do well to take my own advice. Stay tuned for a review…?

Related Content:
All Sigma Lens User Reviews
Discuss Sigma Lenses (DSLR forum)
All Sigma News And Articles
Sigma Web Site