Camera bag maker Tenba just announced a new messenger-style camera bag that looks pretty sweet. The Tenba Messenger DNA is a feature-rich bag meant for "city life and travel." That means it's designed to be your traveling office, with room for a camera and lenses, computer and/or tablet, and whatever else a photographer might need to make it through the day. The DNA bag comes in two sizes and has a lot of subtle, thoughtful details that make it stand out from other messenger-style camera bags.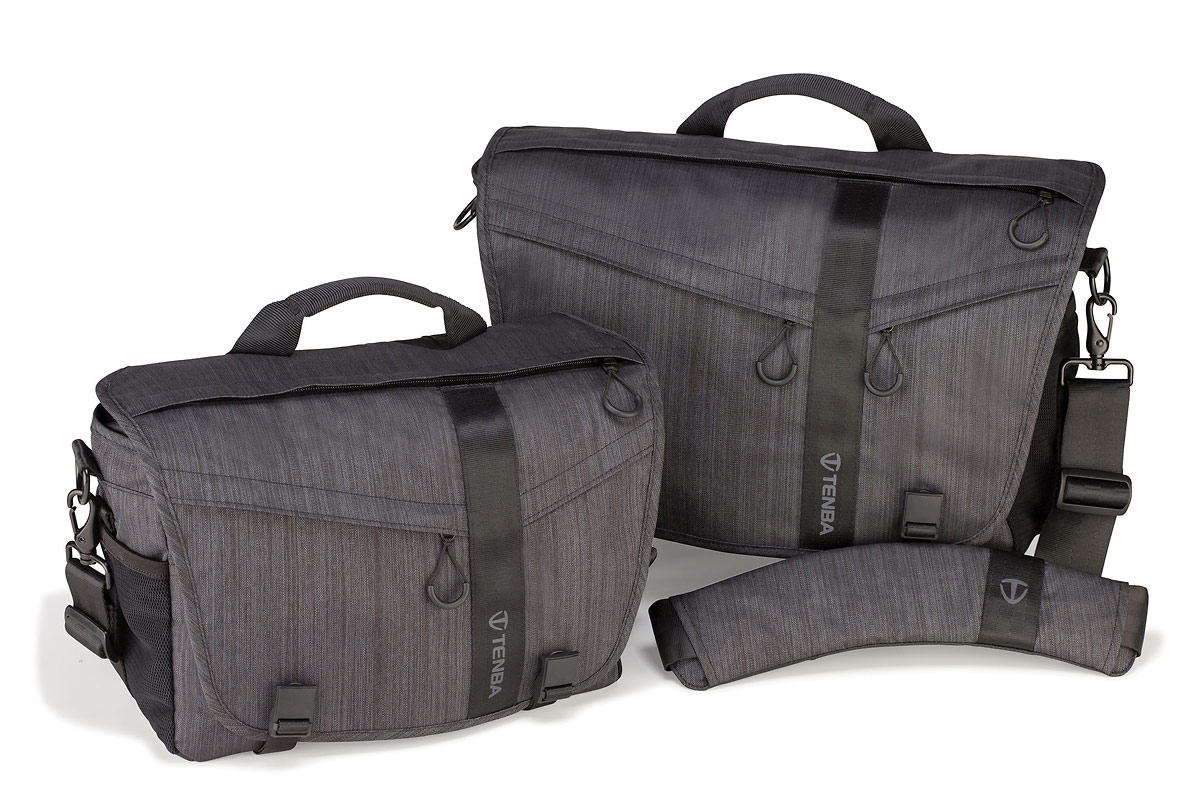 Tenba really put a lot of thought into the new Messenger DNA camera bag and it's got a few features that I think set it apart from the rest. The exterior is made of Tenba's own custom made, weather-proof "Helix" fabric with a top flap that has folding "hinges" on the corners for extra weather protection. It also comes with a removable rain cover for when the rain is really coming down. The Messenger DNA is convertible, with a removable padded camera compartment for when you don't need to carry your camera gear.
Some of the more subtle features that jumped out at me were the Fidlock magnetic clips; the easy to clean, abrasion and moisture-resistant base; and the zipper on top of the top flap, which allows access to your gear without opening up the whole bag. The Fidlock clips really caught my attention, though. Tenba calls them, "the fastest clips in the world" and faster is definitely better – especially when you're going through airport security. Fidlock is a German company and the clips are supposed to be pretty much "automatic." You slide them open with a couple of fingers and just drop them together to close the clips. I like the sound of that so I did a Google search and found a video of the Fidlock clips in action. I think they look great!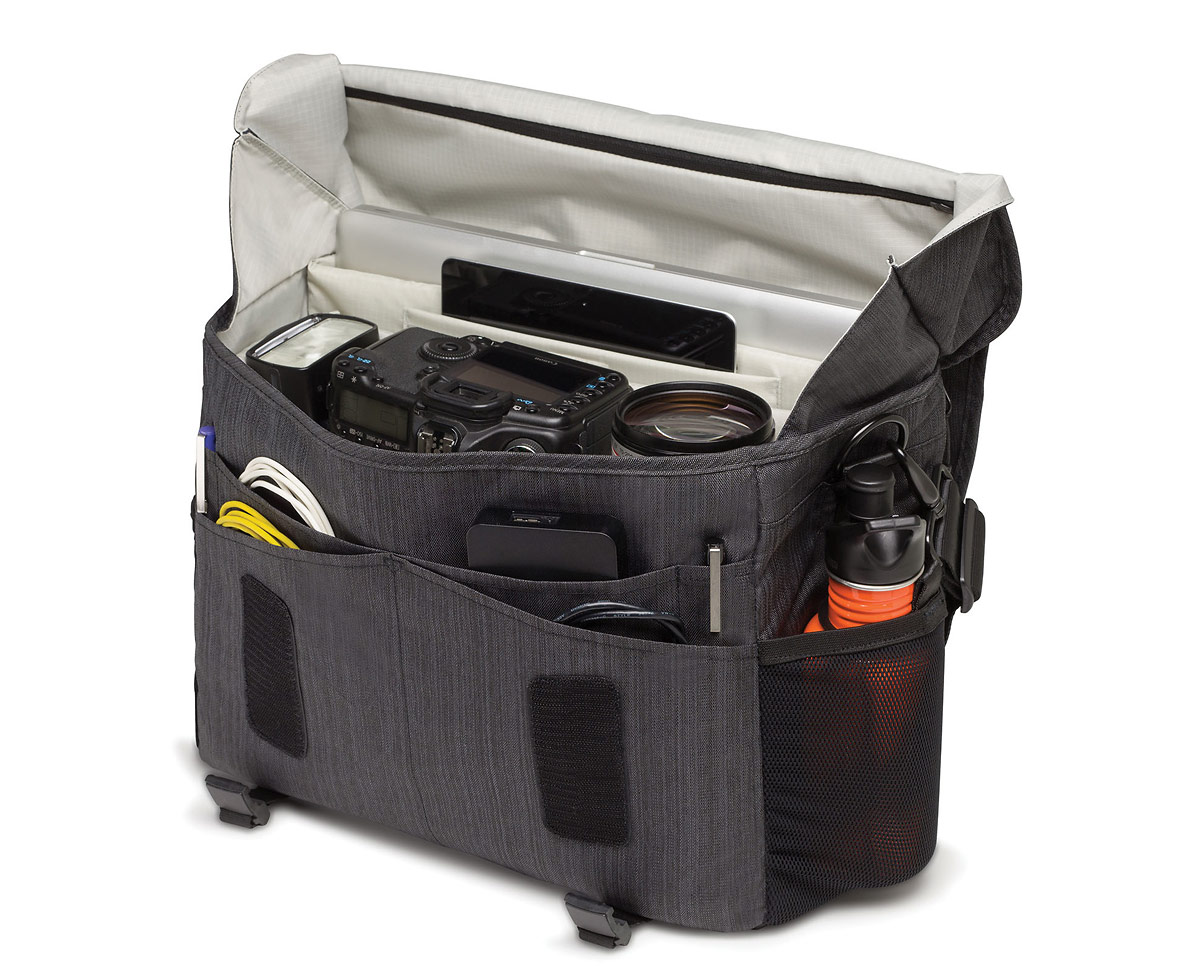 The Tenba Messenger DNA camera bag looks like a near-perfect day or travel bag for photographers – as perfect as any one bag can get, anyway. The bag comes in two sizes – the Messenger DNA 11, and the Messenger DNA 15. The DNA 11 can hold a mirrorless camera system with up to five lenses, or a DSLR with two or three lenses; along with accessories and a tablet or small laptop like the 11-inch MacBook Air. The larger DNA 15 can handle a pro digital SLR mounted up with a 70-200mm f/2.8 zoom and two or three more lenses. It also has room for a flash and audio recording gear, and there are two padded sleeves for a 15-inch laptop as well as an iPad or other tablet. Both bags will be available later this month (October, 2013). The Tenba Messenger DNA 11 will sell for $129.95 and the DNA 15 will sell for $159.95. Sign me up for the DNA 15, please!

Related Content:
Camera Bag User Reviews
All Tenba Camera Bag User Reviews
All Camera Bag News & Articles
Tenba Web Site