It's June of 2011 and I'm adding a little update to our 2010 Camera Of The Year article. I originally wanted to create a little suspense in the introduction but since we're well past the end of 2010 and we now have a full review up I'll just go ahead and say the camera is the Sony Alpha SLT-A55. I chose it as Camera Of The Year based on the camera specs and design but now, after doing a complete review, I am sure I made the correct choice. Keep reading to learn more:
Sony Alpha SLT-A55 Pro Review >>
We've had Camera Of The Year polls on PhotographyREVIEW.com for the past couple of years but I never actually published an article with my pick for Camera Of The Year. For 2010, I started a "Readers Choice" poll before the New Year and then let my thoughts percolate and settle for a few weeks before committing. I have now chosen my 2010 Camera Of The Year. My choice was based mostly on how innovative I believe the camera is and its potential for really changing the way cameras are designed and used. So what camera did I choose as 2010 Camera Of The Year? You're gonna have to read on to find out…


On the surface it looks like a standard digital SLR camera. But don't let first impressions fool you. The Sony Alpha SLT-A55, my 2010 Camera Of The Year pick, is not just another digital SLR. In fact, technically, with no optical viewfinder, it's not even an SLR. It caught my attention as soon as it was announced as a potentially game changing camera and the most innovative camera design since the first Micro Four Thirds cameras were introduced. I was already considering it when Popular Photography magazine chose it as their 2010 Camera Of The Year (Pop Photo 2010 Camera Of The Year article). Finally, no matter how I matched it up against other cameras that came out in 2010, the A55 kept rising to the top as the most original camera and the one most likely to really change our expectations about what cameras can and should be able to do.
The key to the Sony Alpha SLT-A55 is its transparent mirror design. The SLT Translucent Mirror Technology allows the A55 to shoot faster (10 frames per second) and use superior phase-detect auto focus for video. All other cameras use slower, less accurate contrast-detect auto focus in Live View and movie mode. For more detail on why the transparent mirror is so important, please read my Sony Alpha SLT-A55 announcement article.
By replacing the optical viewfinder with an electronic viewfinder (EVF), Sony was also able to make the Alpha SLT-A55 smaller and lighter. It's approximately the size of an entry-level DSLR (compare to Canon EOS Rebel T2i / 550D and Nikon D3100) but lighter and with performance closer to a bigger, heavier professional digital SLR. The result is a camera that combines the best of both EVIL (Electronic Viewfinder Interchangeable Lens) and digital SLR camera designs and delivers groundbreaking performance for both still photography and video. That might sound like manufacturer market-speak – but the A55 really is that different.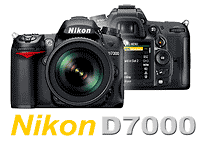 The runner-up Camera Of The Year is the Nikon D7000. It's not as innovative as the Sony A55 but the D7000 demonstrates Nikon's continued image quality dominance, it has a great feature-set and as I'm writing this article (1/18/2011) it's the community favorite in our Camera Of The Year Peoples Choice poll. I've been shooting with the D7000 for over a month now and it's really a wonderful camera (Nikon D7000 preview article and video). However, it's an incremental improvement in DSLR performance and the Sony Alpha SLT-A55′s Translucent Mirror Technology represents more of a paradigm shift in camera design and performance.
Whether the SLT system Sony used for the A55 takes off remains to be seen. Regardless, it's an innovative camera design that offers very real benefits over anything else currently available. For that reason, I am calling the Sony Alpha SLT-A55 the PhotographyREVIEW.com 2010 Camera Of The Year. Congratulations to Sony – thanks for being creative and pushing camera design and performance. Many photographers, myself included, thought it very likely that Sony would screw up Konica Minolta's excellent camera system when they bought the patents and took over. Boy did they prove us wrong. They may not be operating on the same level as Nikon and Canon – yet. But with the NEX-5 and PhotographyREVIEW.com 2010 Camera Of The Year, Alpha SLT-A55, Sony have proved that they are one of, if not the most innovative camera maker of 2010. I can't wait to see what they do in 2011!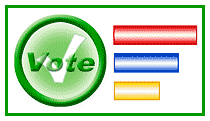 The Sony Alpha SLT-A55 camera sells for $750 body only or $850 in a kit with an 18-55mm zoom lens. It was announced near the end of August 2010 and it's available now at authorized Sony camera shops and online dealers. If you own the Sony Alpha SLT-A55, please write a review. We need more user reviews for the A55. Please also vote in our 2010 Camera Of The Year Readers Choice poll (click on Vote, right). Just because I've made my decision doesn't mean you don't still have a say. You can also discuss the 2010 Camera Of The Year in our Camera Of The Year forum discussion.
Sony Alpha SLT-A55 Pro Review >>
Sony Alpha SLT-A55 Announcement Article >>
Related Content:
Sony Digital SLR User Reviews
All Digital SLR User Reviews
Sony Cameras Forum
EVIL & Micro Four Thirds Cameras Forum
Digital SLR Forum
More Sony News, Reviews And Articles
Sony Web Site