Nikon sent me their new J1 compact interchangeable lens camera about a week ago. I shot a ton with it over the weekend and, since it's new, I decided to hustle out a short "first look" article. The Nikon J1 is about the size of a pocket superzoom camera if you leave the lens off. With a lens mounted it's a little big for a pants pocket, although it's still smaller than most compact system cameras. It has a 10-megapixel "CX" format CMOS sensor. That's a new sensor size, in between a large point-and-shoot sensor and the Four Thirds sensor used in the Panasonic and Olympus Micro Four Thirds cameras. Much of the discussion on the Web has been about the Nikon's sensor size and image quality but I think that's missing the point. Image quality is important but it's not everything. What sets the Nikon J1 and V1 apart from other compact system cameras are their action shooting capabilities. They can shoot full resolution bursts as fast as 14 frames per second and have a new hybrid auto focus system that combines the best of both phase detect and contrast detect auto focus systems. From the day it was announced, it was the speed and auto focus that interested me. So I made a point of really putting it to the test.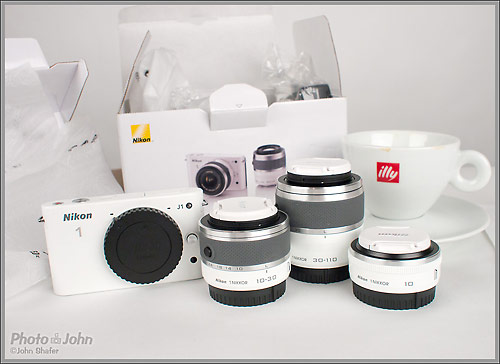 I took a wide variety of photos with the Nikon J1 and the image quality is very good considering the smaller sensor. Ultimately, it's about what you would expect from a sensor that's sized between a high-end compact camera and the Micro Four Thirds cameras. The lower, 10-megapixel resolution ensures it's not super noisy and I think my images look good up to ISO 800. Low ISO images look excellent, although they lack detail compared to cameras with more resolution. I haven't shot very many photos higher than ISO 800 but the few ISO 1600 images I made looked ok. Basically, I'd say the limit on the Nikon 1 cameras is probably one stop lower than the Olympus and Panasonic Micro Four Thirds cameras. But I want to emphasize again – if all you're thinking about is image quality, I believe you're missing the point of the J1 and V1.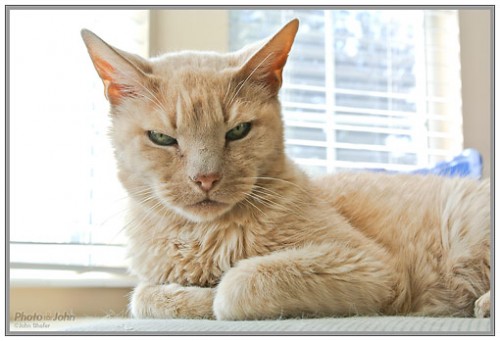 Action photography and video performance are what set the Nikon 1 system apart from other mirrorless interchangeable lens cameras. To prove – or disprove – this theory, I took the J1 out to shoot a local cyclocross race. For those who don't know, cyclocross is sort of a combination of mountain biking and bicycle road racing. The bikes look like roadbikes but have knobs on the tires and the races are held in the fall and winter, mostly in dirt and mud. And it's fast – really fast. Cyclocross is one of my most demanding subjects, which makes it perfect for continuous auto focus testing. Usually I shoot with a digital SLR that has excellent continuous auto focus and can shoot bursts at 7 FPS. If the J1 can even come close to the performance of that camera, Nikon has done an excellent job. Take a look at the three photos below (click on images for larger versions) and I think you'll agree that the J1 delivers the goods.

The sequence above was the very first set of photos I took with the J1 at the races. It's at the start of a race, near the end of a long straight. The rider was accelerating the whole time and going pretty fast when he passed me. Most cameras would have a tough time with this kind of shooting and I have to admit, I was amazed that the J1′s continuous auto focus kept up. Only when the rider was about 10 feet or so from me did the camera lose focus. Basically, I got about the same results from the J1 as I would from my digital SLR. Better, actually – because the J1 has a faster burst rate. In fact, to get this kind of performance in a digital SLR you'd have to spend $5000 for a pro action camera like the Nikon D3s or Canon EOS-1D Mark IV. And then you'd have to buy a lens.
The J1 also has the same continuous auto focus performance in movie mode. I haven't had a chance to edit anything together yet but I shot a few cyclocross clips with continuous auto focus and the auto focus looks pretty solid. And that's huge. Nikon has continuous auto focus for movies on the D3100, D5100 and D7000 digital SLRs but the performance is just ok. Nikon's digital SLR movie continuous auto focus could not keep up with cyclocross racing. I also noted that the camera's image stabilization works really well for video. All my cyclocross video clips were shot handheld and although there is a bit of shake the video looks a lot smoother than what I'd get if I was shooting handheld with an HD DSLR.
Right now, nothing else can compete with the Nikon 1 cameras. Not at the same size and price, anyway. The main compromises with the system, for the moment anyway, are the menu-driven UI and the limited lens selection. Usually, I can pick up a camera and have the basic controls figured out in 10 to 15 minutes. Not so with the J1. It was *not* intuitive for me and I really had to dig into the manual to figure it out. That said, once I checked the manual and figured out how to access the settings that are important to me, I was cool.
I mentioned the Nikon V1 briefly but let me elaborate a little. The J1, which I'm testing, is the less expensive of the two Nikon 1 camera models. The Nikon V1 adds an electronic eye-level viewfinder (EVF) and an accessory shoe for a flash, GPS and hopefully, a microphone. It also has a more rugged, magnesium body and pro-level 1/250th second flash sync. For serious photography, the V1 really is a better camera. The EVF is the most important feature upgrade, in my opinion. It adds a third point of contact with the camera, which makes panning easier and smoothes out handheld video. However, if you don't need the extra features, the J1 kit costs $650 – $250 less than the V1.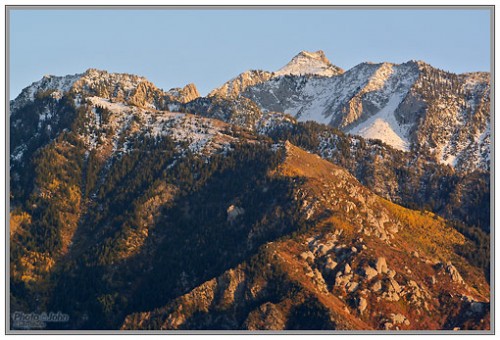 I'm not at all done testing the J1. I've only shot JPEG, I need to do more auto focus testing, more video and shoot a wider variety of subjects. But I feel like I've proved my point as far as the true purpose of the Nikon 1 system. Photographers who value image quality above all else should probably be looking at other cameras. But for outdoor action photographers who want a small, lightweight camera to supplement a digital SLR or replace a point-and-shoot in the backcountry, especially if you want video *and* stills, the Nikon 1 looks like a game changer.
Nikon J1 Sample Photos >>
Nikon 1 System Intro >>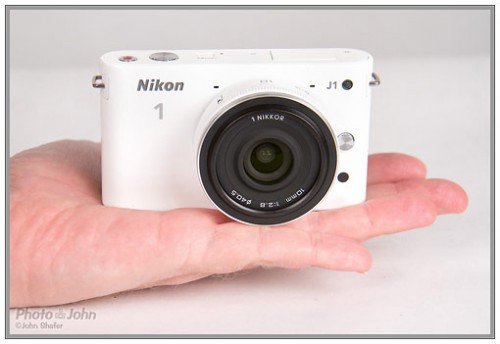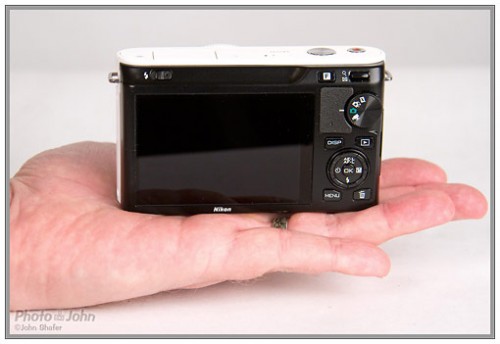 Related Content:
All Nikon User Reviews
Nikon Cameras Forum
EVIL & Micro Four Thirds Cameras Forum
All EVIL Cameras News & Articles
All Nikon News & Articles
Nikon Web Site