Yesterday, Adobe revealed (official announcement) that hackers had recently broken into their network and stolen source code and member data. This morning, many (maybe all) users of Adobe's new Creative Cloud online software subscription service received e-mails informing them that their member data may have been compromised and they should change their passwords. The breach affects 2.9 million users, according to Adobe, "including customer names, encrypted credit or debit card numbers, expiration dates, and other information relating to customer orders."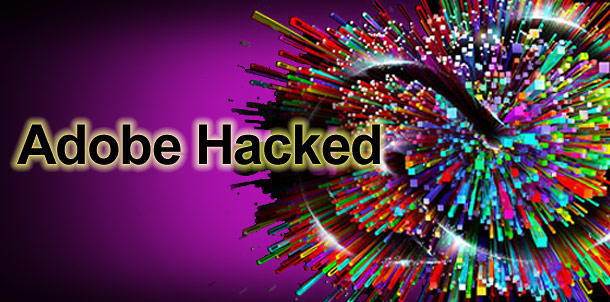 Data hacks, credit card fraud and identity theft are just part of the price we pay for our connected life. But it's still a shock when it affects you, personally. This particular breach has an extra bit of edge since it follows Adobe's controversial move to push Photoshop users to their new Creative Cloud subscription software service, which requires them to pay via debit or credit card (read our Creative Cloud Controversy article). So Adobe users who formerly weren't at risk, now are – at least if they want to use the latest version of Photoshop and other Creative Cloud software.
Adobe says they don't believe any *de* crypted credit or debit card numbers were actually taken. Of course, it remains to be seen what the actual consequences of the breach will be for affected members. And the hackers definitely have member credit card data. It's just a question of whether they or not they're able to or plan to use it. In the meantime, Adobe reset the passwords of all "relevant" Adobe ID accounts. They also say they'll be notifying "customers whose credit or debit card information we believe to be involved in the incident." If you have an Adobe ID, you should have received an e-mail informing you of the breach and telling you how to reset your password. Resetting the password was easy and painless and appeared to work fine for me. Let's hope this is the end of it. But if you have a Creative Cloud membership, it's probably a good idea to keep an eye on the credit card or bank account you use to pay for the service.
On a positive note, although I was a reluctant subscriber, I'm quite pleased with my Creative Cloud experience so far. I'm definitely paying more than I would have been. But I'm getting more for my money, too. How many of our readers are Creative Cloud users? Does the Adobe security breach make you feel any different about the Creative Cloud service?
Related Content:
All Adobe Photo Software User Reviews
Photography Software Forum
All Adobe Photography Software News
Adobe Web Site