I've been using the Canon 24-105mm f/4L IS zoom lens quite a bit lately so I was pleased when this user review by Howard Wu (below) showed up over the weekend. Honestly, I've had a love hate relationship with this lens. But lately I've been using it to shoot mountain biking and cyclocross racing with the Canon EOS 1D X and it's nothing but love. I think it's a near-perfect general outdoor photography lens for full-frame digital SLRs – especially now that Lightroom can automatically correct most of its optical flaws. Howard's user review sums it up well and that's why I've selected it to be a Featured User Review.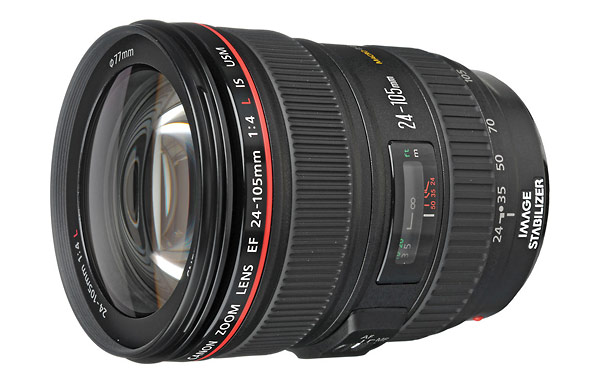 If you own the Canon 24-105mm f/4L IS zoom, please write your own review. User reviews are the best way to share your experience with other photographers who count on the advice of their peers when they buy new cameras and lenses.
---
Featured Review: Canon EF 24-105mm f/4L IS Zoom Lens
by Howard Wu (Expert)
Price Paid: $1000.00
Review Date: November 9, 2012

Overall Rating: 4 of 5
Value Rating: 5 of 5
Summary:
I've had 2 copies of this lens. The 24-105 is a fantastic range for general purpose photography, and I do not need large aperture often (although for some interior shots I wish it was f/2.8 but I guess you can't have everything), so this is a dream lens on paper.
Unfortunately, the two copies I have had (I still have my second copy) produce severe vignetting at 24mm. Worse, the vignetting seems to be asymmetrical (one corner is much darker than the other corners)… (read more)
Read The Rest Of The Review >>
Related Content:
All Canon User Reviews
All Zoom Lens User Reviews
All DSLR User Reviews
Digital SLR Cameras Forum
Canon Cameras Forum
All Lens News & Articles
All Canon News, Reviews & Articles
Canon Web Site