If you're looking for a versatile camera that can do it all and won't break the bank or your arm, the new 12-megapixel Canon PowerShot SX40 HS superzoom might be the camera for you. It was just introduced last month so I made sure to check it out when I was in New York last week for the PhotoPlus Expo. The SX40 HS has a huge, 35x 24-840mm (35mm equiv.) image stabilized optical zoom lens, a 2.7-inch tilt-swivel LCD display, full HD video and a full range of shooting modes including manual, Smart Auto and plenty of scene modes. It can also do high-speed bursts at 10.3 frames-per-second for up to 8 shots.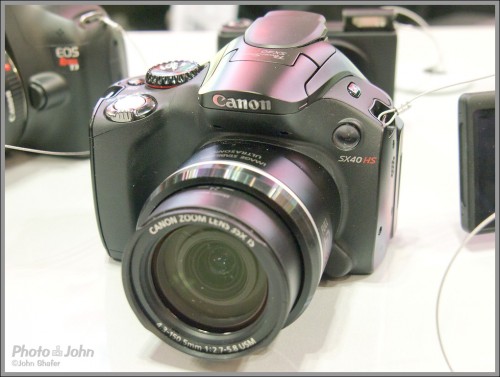 But what really makes the SX40 HS special is the HS System. The HS System is the same processor / sensor combo used in Canon's top-of-the-line PowerShot G12 and S100 compact cameras. I haven't shot with the SX40 but I have shot with the S90, SD4500 HS and SX230 HS, all of which also use Canon's HS System and deliver noticeably better image quality – especially in low light. It's also important to note that the SX40 HS has lower resolution than its predecessor, the SX30 IS. That might confuse some readers. But don't let it make you think the SX40 HS is less of a camera. Canon actually reduced the resolution to improve the image quality. Lower resolution means bigger individual pixels and that means better image quality in all conditions.
Canon PowerShot SX40 HS Key Features and Specs:
12-megapixel backlit CMOS sensor
Canon HS System
ISO 100 to 3200
DIGIC 5 image processing
35x 24-840mm optical zoom lens
Intelligent IS
2.7-inch tilt-swivel LCD display
Smart Auto mode with 32 scene modes
1920 x 1080 full HD video with stereo sound
High Speed Burst HQ – 10.3 FPS for 8 shots
Full manual exposure controls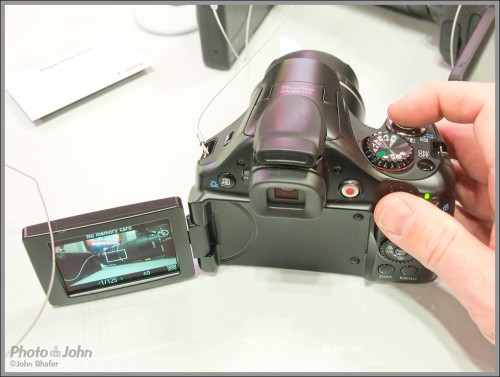 The Canon PowerShot SX40 HS is perfect for families, schools, students, travelers and small businesses that want a full-featured camera but don't want or need an actual digital SLR. It's user-friendly, compact and the huge zoom lens actually makes it more versatile than a DSLR. It's a whole lot of camera for the $429 asking price.
Canon PowerShot SX40 HS Press Release >>
Related Content:
All Canon User Reviews
All Digital Camera User Reviews
Canon Cameras Forum
Digital Cameras Forum
Canon News, Reviews & Articles
Canon Web Site