There's a teaser page on a South Korean Canon microsite for what appears to be a new pro-level Canon digital SLR body. There are no details (not in English, anyway), just an image of what looks like a 1D-series body under a sheet along with what I assume is a bit of Korean text. The only other clue is the word "event" in the URL.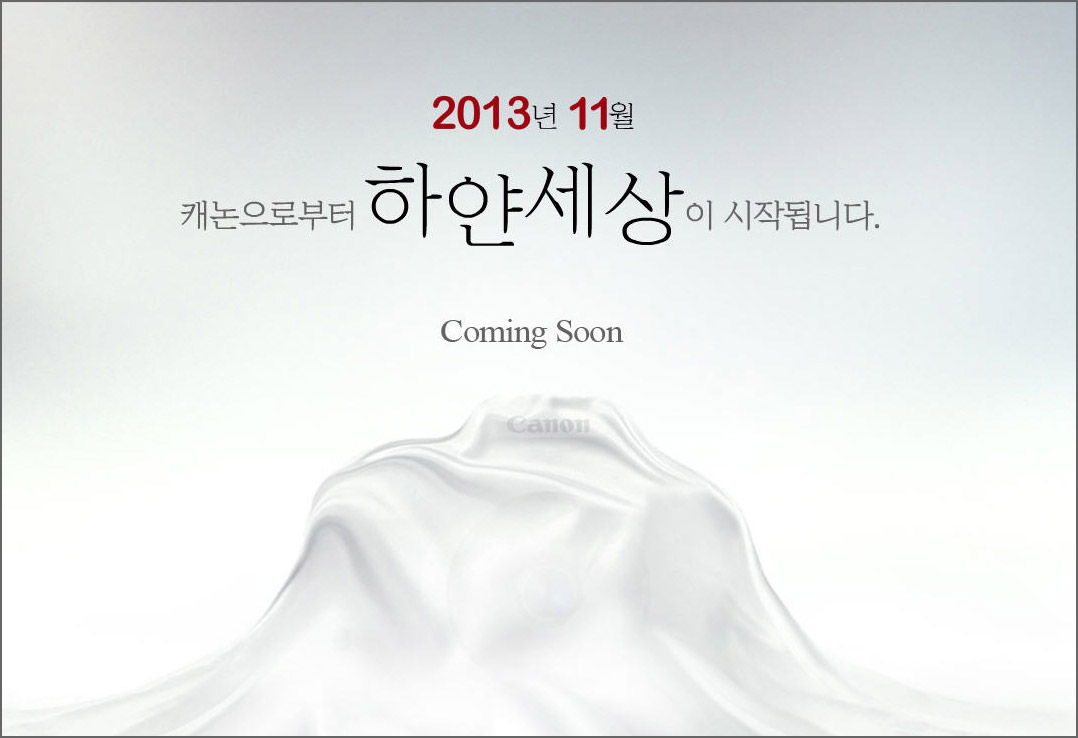 This would be a strange time for a major Canon DSLR announcement. Usually they coincide with one of the big tradeshows, like CES / PMA in January, PhotoPlus Expo, which just took place in New York; or if it's really a new EOS-1D model, Photokina, which takes place every other fall, in Germany. That's where really big announcements are usually made. The timing really doesn't seem right for a new 1D, though. The one camera everyone has been waiting for that hasn't materialized is the long-rumored EOS 7D replacement. It's been over three years now since the EOS 7D hit the market and a replacement – if there is a replacement – is long overdue. The camera under the sheet looks a lot more like a 1D than a 7D, though.
So where does that leave us? Pretty much exactly where we started – looking at a picture of a camera under a sheet. It does look like there's probably some kind of DSLR launch event this month. I have no idea what it's for but they've definitely got my attention.
Any ideas about what the new camera might be? What do you think? What's the most logical next Canon DSLR body?
Related Content:
All Canon Reviews
All Digital SLR Reviews
Canon Cameras Forum
Digital SLR Forum
All Canon Camera News And Articles
Canon Cameras Web Site