Carl Zeiss has announced a month long photo contest which opens today and closes on January 15th, 2010. The contest is open to anyone who has made a photograph shot with a Carl Zeiss lens. Pictures can be taken with any type of camera, from an SLR to a camera phone, as long as the device has a Carl Zeiss lens.
This year's theme is "digital culture". Technology is shaping more areas of our lives and has become an indelible part of our culture. Photographers and photo enthusiasts are invited to explore and capture this broad theme from their own unique perspective.
The international jury will select 10 winners who will receive various types of prizes. The first prize is a Zeiss SLR-lens, which the winner can select. The second prize is a set of Cinemizer Plus video glasses, including an iPod touch 8 GB. The third prize is a Nokia N 86 mobile telephone.
For more information visit:http://www.zeiss.com/photo
Carl Zeiss "Digital Culture" Photo Contest Press Release
Related Content:
All Zeiss User Reviews
Digital SLR Cameras Forum
Contest News & Articles
More Zeiss Lens News & Articles
Carl Zeiss Web Site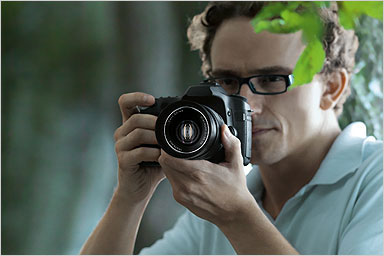 next page – Carl Zeiss "Digital Culture" Photo Contest Press Release >>