You probably won't be getting one of these tasty new $1700 Zeiss 25mm f/2.0 lenses for Christmas (or Hanukah, Kwanza, Festivus or even your birthday). But you very well might be scheming to buy one for yourself. Zeiss lenses are known for snappy contrast, super accurate color and wonderful manual focus feel. They're especially popular with DSLR video shooters, commercial photographers and anyone else who appreciates large aperture prime lenses and doesn't need or want zoom or auto focus.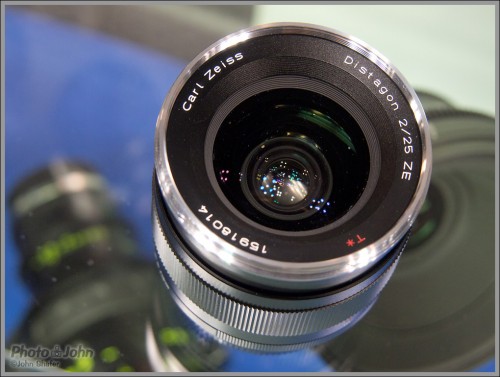 The new Zeiss Distagon T* 2/25 ZE lens was introduced at the PhotoPlus Expo in New York in October, where I got to take some pictures of it and fondle it a bit. It's a beautiful chunk of glass, for sure. However, the reality is, most of us are more likely to buy a $500 zoom lens than a $1700 prime lens – no matter how awesome it is. But that doesn't mean we can't admire the pure form-follows-function beauty of the Zeiss lenses. At a minimum, they make for some damn fine camera porn – especially the cutaway lenses Zeiss had in their PhotoPlus booth.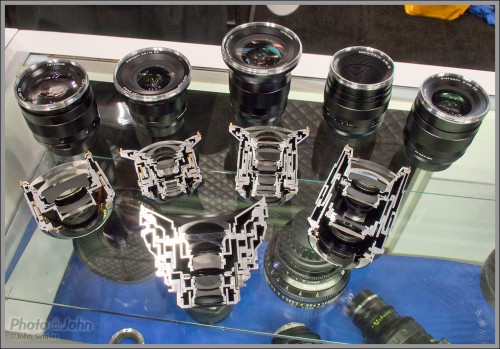 If you are in the market for a great 25mm f/2.0 lens, the new Zeiss Distagon T* 2/25 ZE lens is scheduled to be available in late December at a suggested retail price of US $1699. If you haven't picked out a Christmas gift for me yet, I'll graciously accept one.
Carl Zeiss Distagon T* 2/25 ZE Lens Press Release >>
Related Content:
All Zeiss User Reviews
Digital SLR Cameras Forum
More Camera Lens News & Articles
More Zeiss Lens News & Articles
Carl Zeiss Web Site
next page – Carl Zeiss Distagon T* 2/25 ZE Lens Press Release >>