Last night, Nikon announced a new mid-range, full-frame DSLR, the D600. Designed for enthusiasts or pros on a budget, the 24-megapixel Nikon D600 offers the image quality and performance of a professional full-frame digital SLR in a smaller, lighter and more comfortably-priced package. At $2100 it's still not a cheap camera but it costs less than other current full-frame cameras. The D800 makes a lot more sense now, too. I believe the D600 is the full-frame camera most Nikon photographers were hoping for when the D800 was announced. As much as some photographers might thing they need a 36-megapixel camera (the D800), most of us are better off with smaller, easier-to-handle files. And at 24-megapixels, the D600 still has more than enough resolution for all but the most detail-needy.

Update: We got the Nikon D600 in the studio for testing today. We shot and posted full-resolution sample photos at all ISO settings for your pixel-peeping pleasure, along with some analysis of the D600's image quality compared to other digital SLRs. See the Nikon D600 studio tests here:
Nikon D600 Studio Sample Photos >>
Nikon D600 Key Features & Specs:
24.3-megapixel FX-format (full-frame) CMOS sensor
EXPEED 3 image processing
New 39-point MultiCAM 4800FX AF system
Sensitivity from ISO 100 to 6400, expandable from ISO 50 to ISO 25,600
5.5 frames per second high-speed burst with continuous auto focus
3.2-inch 921k-dot LCD display
1080p full HD video at 30, 25 or 24p, and 720p at 60, 50 and 30p
Live, uncompressed output via HDMI port
Full time auto focus in video mode
100% coverage optical viewfinder
Built-in pop-up flash
1/200th second flash synch
Dual SD memory card slots
Dust and weather-sealed magnesium alloy body
150k-rated shutter
Battery capacity – approximately 900 shots per charge
Price: $2,099.95 body-only
Most photographers seem very pleased with the Nikon D600 announcement. Everyone seems happy about the price. At $100 less than the Canon EOS 5D Mark II, it's the most affordable full-frame DSLR on the market. The key differences from the D800, other than resolution and price, are the body design, the auto focus system, the sensitivity range and the burst rate. The D600 body is clearly based on the D7000 so if you're used to Nikon's pro DSLR controls there may be a bit of fumbling at first. But for photographers upgrading from a Nikon DX-format camera, the D600 controls will be very familiar. And don't let the DX-style design fool you. The D600 is built for abuse. Like Nikon's other high-end DSLRs it's got a dust and weather-sealed body with a magnesium alloy chassis. It's also got a 100% optical viewfinder and a shutter rated for 150,000 exposures. The one design decision I really don't like is the lack of CompactFlash support. The D600 has dual SD card slots. This is great for photographers upgrading from consumer-level DSLRs or point-and-shoot cameras. But most serious and professional photographers who've been shooting for a few years own CompactFlash cards. They're more reliable, better-built and they're harder to lose. It would have been nice if Nikon had given the D600 at least one CompactFlash card slot.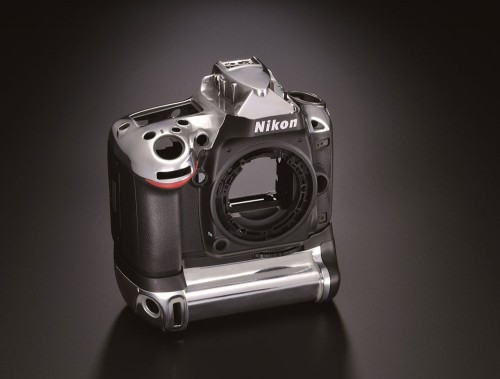 Since I'm an action shooter, I always take a close look at a new camera's auto focus and burst rate specs. The D600's 5.5 frames per second max burst rate is decent for sports, although still a bit on the slow side compared to top-of-the-line pro DSLRs like the D4 and Canon's EOS-1D X, both of which can machine gun through more than 10 frames per second. Still, anything over 5 FPS is good for shooting action, in my opinion. The D800's native high-speed burst is 4 FPS – not fast enough for a real sports camera. However, it can shoot 6 frames per second with the optional battery grip. I was hoping the D600 would also get a boost from a battery grip but I checked with Nikon and that's not the case – 5.5 FPS is as fast as it gets.
The D600 has a brand new 39-point Multi-CAM 4800 auto focus system with 9 cross-type sensors. The new auto focus array doesn't have as many points or cover the same area as the 51-point AF array in the D800, D3s and D4; but it's a lot better than the auto focus systems in the DX-format DSLRs many prospective D600 buyers will be upgrading from. The D600's new auto focus module also has 7 sensors that will auto focus with apertures as small as f/8. This is great for wildlife and sports photographers who use tele-converters to pull the critters and action in closer. Since it's a brand new system, the D600's auto focus performance is a bit of an unknown. However, after using a lot of Nikon DSLRs I've come to really trust their auto focus performance. I would be really surprised if this one wasn't totally sports-worthy.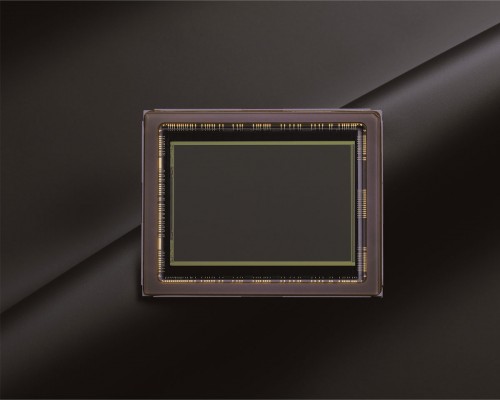 Great image quality is a given with the D600. Full-frame sensor – that's all you need to know. People will need to compare, though. Until I have one to do my own studio tests with, I won't know how it measures up compared to other full-frame DSLRs. It will definitely be better than any APS-C camera, though. There's no doubt about that. The D600's sensitivity rating isn't as broad as the D4 or the D800 and I expect that means it's not quite as good in low light. But that's really splitting hairs because it costs hundreds less than the D800 and thousands less than the D4. As usual, dpreview had a pre-production camera and they've already got samples posted. I looked through their D600 gallery and the low light images look great. I really can't say if the image quality is better or worse than the D800 or D4. But the dpreview ISO 6400 photo sure does look good.
The D600 looks like a great camera for photographers looking to upgrade from an APS-C DSLR to a full-frame camera. I actually think the D600 is the best full-frame Nikon DSLR for most photographers. The D4 and D800 are really specialized cameras – the D4 for photojournalists and sports photographers; and the D800 for commercial and studio photographers. But the D600 will fit pretty much everyone just right – especially when you consider the $2099 (body-only) price. You won't have to wait long for the D600, either. It's supposed to be available September 18th – that's next week. All the cool kids are gonna have them.
If you think I missed anything or you have something to add, please comment below. Your comments make this article more useful for everyone.
Nikon D600 Studio Sample Photos >>
Nikon D600 Press Release >>
Related Content:
Nikon Digital SLR User Reviews
All Nikon User Reviews
All Digital SLR User Reviews
Nikon Cameras Forum
Digital SLR Forum
Digital Video Forum
More Nikon News And Articles
Nikon Web Site