We recently got the Nikon D600 full-frame DSLR in the studio for testing (Nikon D600 studio sample photos). Shortly after that, Eddie Clark, a working outdoor and sports photographer, wrote this fine user review. The Nikon D600 definitely deserves more attention because of its excellent feature set, great full-frame image quality, and affordable price (for a full-frame camera). Thanks a lot to Eddie for contributing a great review that does a very good job of covering the pros and cons of using and owning the Nikon D600.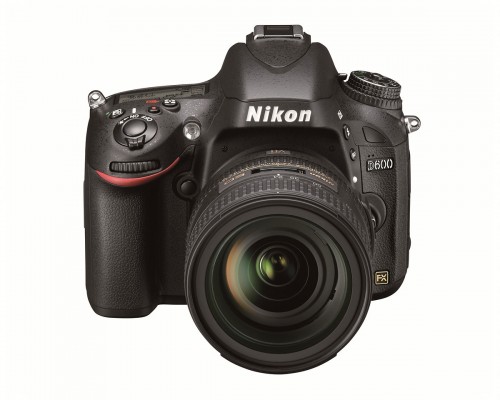 If you own the Nikon D600 or another Nikon DSLR, please write your own review. User reviews are the foundation of this site and photographers are counting on your reviews to help them choose the right camera:
---
Featured Review: Nikon D600 Full-Frame Digital SLR
by Eddie Clark (Professional)
Price Paid: $1996 from B&H
Review Date: March 31, 2013

Overall Rating: 5 of 5
Value Rating: 5 of 5
Summary:
I've owned and shot Nikon's D100, D200, D300, D700, and the D4 (my current work camera) as well as numerous point and shoots and even a mirrorless 4/3rds camera over the last 10 years, so yes, I am biased towards full frame sensors… this is an amazing and capable camera body. Image quality rivals the D800e and surpasses everything else in the Nikon line. Look up the DXO sensor tests if you don't believe me. With a 24mp sensor, it's no problem to switch to DX mode to extend the focal length of the lens being used while still being able to render a completely usable image that will hold up in print…(read more)
Read The Rest Of The Review >>
Nikon D600 Intro >>
To see some examples of what Eddie has done with his Nikon D600, check out the Costa Rica photos he recently posted in his Flickr gallery.
Related Content:
Nikon Digital SLR User Reviews
All Nikon User Reviews
All Digital SLR User Reviews
Nikon Cameras Forum
Digital SLR Forum
Digital Video Forum
More Nikon News And Articles
Nikon Web Site