It's time to start shopping for Holiday gifts for the photographers in your life again. This year's Digital Camera Holiday Guide places the emphasis on value and good deals instead of the latest, greatest and most expensive. You don't have to let a tight budget get in the way of picking out great photo gifts. There are lots of good deals to be had if you know what to look for. Our Holiday Guide will help you pick out the best digital camera gifts for your hard-earned money

2008 Holiday Gift Guide >>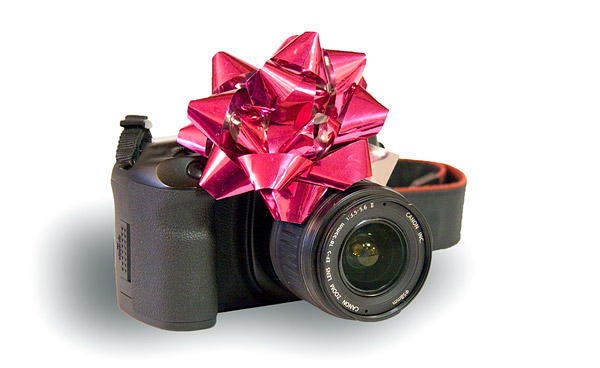 If you're looking at point-and-shoot digital cameras, the 2008 Digital Camera Holiday Guide lists some great compact cameras you might miss if you only look at the newest and hottest. Sacrifice a few megapixels and you can save a couple of hundred dollars and get a great digital camera that will serve you well for years. If you're looking at digital SLRs, the truth is there are no bad cameras anymore. Try not to get caught up in over-analyzing which camera is the best. You can buy the cheapest DSLR available and be confident you're getting a great camera – they're all good – especially if you're upgrading from a point-and-shoot camera.
If you already have a digital SLR and you're looking at an upgrade, consider upgrading to a better lens instead of a new camera. A lens upgrade is almost always a better way to spend your money. A good lens is a long term investment and for most photographers, a better lens will improve image quality more than a new camera will.
Our Holiday Guide also includes stuff from other ConsumerReview.com Web sites. So if you're looking for a new TV, computer, bicycle, computer, video games, or even a new car, you should find something to help you with your shopping list.

2008 Holiday Gift Guide >>
Related Content:
All Digital Camera Reviews
All Camera Equipment User Reviews
Digital Camera Buyer's Guide
Digital SLR Buyer's Guide
Digital Camera Forums