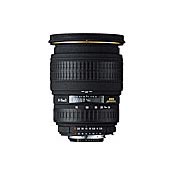 The Sigma zoom lens reviews are some of the most viewed user reviews on PhotographyREVIEW.com. I chose to feature this Sigma 24-70mm f/2.8 EX Aspherical DG DF zoom lens review because of its detail and because of the photographer's obvious experience. Reviews by community members are the foundation of PhotographyREVIEW.com. Share your experience with other photographers by writing reviews for your cameras and other photo gear. You don't have to be an expert – everyone's opinion counts.
---
Featured Review: Sigma 24-70mm f/2.8 EX Aspherical DG DF Zoom Lens
by Finelight Studio (Professional)
Price Paid: $349.00 from eBay
Review Date: March 4, 2009
Used product for: Less than 1 month

Overall Rating: 5 of 5
Value Rating: 5 of 5

Summary:
Third Sigma EX series lens I've purchased, also have the 20mmf/1.8 and 10-20mm f/3.5+, both are truly fine lenses in build, sharpness, color rendition.
Even with regular professional use, I have found the Sigma EX lenses as good as equivalent Nikkor lenses.
The 24-70mm f/2.8 EX DG DF is a truly amazing lens. My copy was bought used, in pristine condition. It is not the HSM autofocus, it uses the 'screwdriver' focusing mechanism. It is extremely fast to focus, all the way from closest focus to infinity.
A word about 'noisy' focus this lens is blamed for. One simple fact that is terribly overlooked is that when people evaluate the noise factor, they are most often looking through the viewfinder with the lens only inches from their ear, which is an unfair evaluation. Try listening from a 6 foot distance, with someone else prefocusing. Maybe my copy has quieter than usual gearing, since the noise isn't distracting or a nuisance, even when looking through the viewfinder. I guess there's people out there that actually feel the extra cash paid for USM is worth the silence it provides. Not me.
Strengths:
1. Incredibly sharp optics, at f/3.5 or above. At f/8 to f/22, its almost ridiculous, reminds me of the finest Schneider optics on Hasselblad and 4×5 shot on a locked tripod. Many say this lens is noticeably sharper than the Canon L or Nikkor ED equivalents at any aperture. I agree. The sharpness of this lens is truly amazing.
2. Finish. Good as anything out there. Strong, durable. Some people don't like the flat matte finish, but it offers a more solid grip surface than a polished surface, especially when hands are cold, sweaty or when wearing gloves. The flat finish is much easier to hang onto and control under these conditions. Function always tops good looks to me.
3. Fast, accurate operation. Screw focus goes from closest to infinity very quickly. Lens is not prone to hunting or AFC dancing, even in low light. And spot on, too. No front or back focus issues, hits the target every time.
4. Price. Not really cheap, but more affordable than inferior counterparts, especially OEM. Sigma could charge more for these EX lenses, considering their image and build quality.
Weaknesses:
A few, and minor at best:
1. Size-weight. This is no weenie, it's a bit of a bear. Big and on the weighty side, but featherweight gear is not as stable, and therefore more prone to camera and mirror slap shake at lower shutter speeds. This lens on a D3x or D300 is quite stable.
2. Plan on an investment into the 82mm filter size. Optics this good need protection, and a UV or haze protector is a must. And don't skimp here! Why degrade such fine imaging ability with a cheap filter? Get a B+W if you can afford it.
3. Zoom creep. only at extreme ups and downs. Usually only a problem when on a tripod, so it's nothing a tab of duct tape can't solve. Small price to pay for such a silky smooth and fast zoom ring.
4. Shade size. Could be longer, it's the exact same perfect shade that comes with the 20mm f/1.8. But that's whining.
Similar Products Used:
10-20mm Sigma EX HSM DG
18-55 f/3.5 Nikkor ED SWM
18-105 f/3.5 Nikkor ED SWM VR
20mm f/1.8 Sigma EX HSM DG
28-80mm f/3.5 Nikkor AFS-D
50mm f/1.4 Nikkor AFS
85mm f/1.8 Nikkor AF
105mm f/2.5 Nikkor AIS
180mm f/2.8 Nikkor ED IF AFS
70-200 f/2.8 Nikkor ED IF AFS VR
70-300 f/3.5 Nikkor ED IF AFS VR
300mm f/2.8 Nikkor AIS
A slew of Nikon bodies, film and digital
Customer Service:
Only called Sigma once, they were quick to answer, and very informative.
Never had to use warranty repair.
Related Content:
All Sigma Zoom Lens User Reviews
All Sigma Camera And Lens User Reviews
Digital SLR Forum
All Featured User Reviews
All Sigma News & Articles
Sigma Photo Web Site