Instant film photography is still alive. Fujifilm, following on the success of their Instax products in European and Asian markets, introduces a new instant film camera, the Instax Mini 7S to the U.S. market.
FUJIFILM, USA based in  Valhalla, New York announced today, Wednesday September 23, 2009 the Instax Mini 7S, an Instant Color Film camera .  Capitalizing upon a loyal following this camera is envisioned as a trendy style oriented option for fans of instant photography whether professional or enthusiast. There has been a renewed interest in this style of photography over the past few years. This is Fujifilm's second  Instax camera sold in the US. The previous model was the INSTAX 200.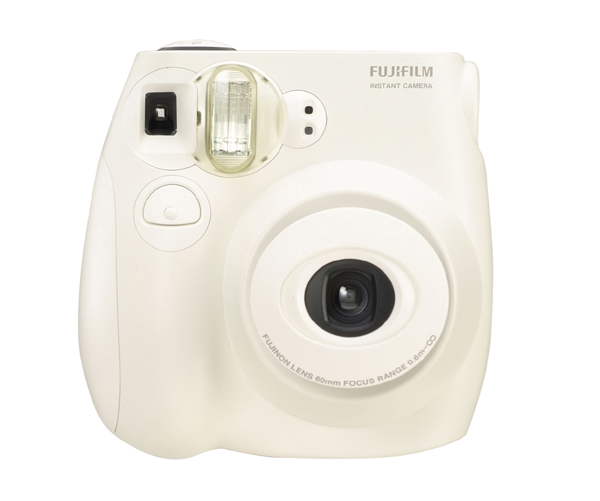 FUJIFILM Instax Mini 7S Specifications
• Electronic shutter 1/60-sec
• Built-in AUTO flash
• Light Emitting Diode exposure indicator
• Silken White Finish
• Size  (WxHxD inches) 5 x 5 x 2.5
FUJIFILM Instax Mini Instant Film
An instant glossy finish film that produces natural skin tones and vivid color.
• ISO 800 film speed
• Sharp, clear reproduction
• Film size: (WxH inches) 2 x 3; image area: 1.8 x 2.4
Pricing for the camera which is now available has a MSRP of $95.99 with a ten pack of film at $19.99! At two bucks per business card size photo, this casual photography solution is not cheap. With the decline of other instant film type consumer oriented photography products and their uncertain future, this is the only remaining instant film picture product.

Related Content:
Write a Review
Film Photography Forum
Toy Camera and Pinhole Gallery