One of my favorite cameras this year was the Fujifilm X-E1. The old-school feel and design combined with an easy-to-carry body and truly outstanding image quality is hard to beat. So I'm very pleased to announce the first of a new generation of the Fujifilm interchangeable lens cameras – the X-E2. The Fujifilm X-E2 basically looks the same as the X-E1, with the same basic design and controls. But don't let the looks fool you; the X-E2 is a very worthy upgrade with across the board performance improvements including refined image quality, better auto focus, better video, improved speed, a larger LCD display, and built-in Wi-Fi for easy photo sharing.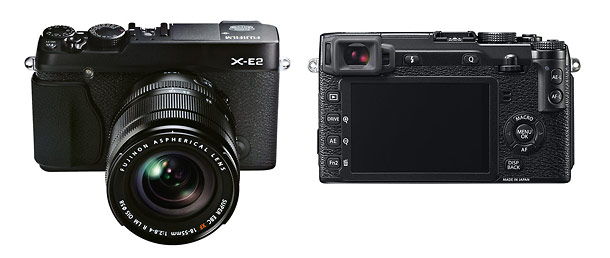 Fujifilm X-E2 Key Features and Specs:
16.3-megapixel APS-C X-Trans CMOS II sensor with phase detect AF
EXR processor II
Sensitivity: ISO 200 to 6400, expandable to ISO 100 and 25,600
1920 x 1080 60 FPS full HD video with built-in stereo mic
Subject tracking AF in movie mode
External mic input
Built-in Wi-Fi with iOS and Android app and dedicated Wi-Fi button
2.36-million-dot electronic viewfinder (EVF)
Larger, 3-inch 1.04-million-dot tempered glass LCD display
+/- 3-stop exposure compensation dial
Up to 7 FPS high-speed burst for 28 frames (JPEG mode)
Film simulation mode
In-camera image filters
In-camera multiple exposure
Built-in pop-up flash
Flash hot shoe
XF and XC lens compatibility
The previous Fujifilm X-Series mirrorless cameras already had fantastic image quality. Fujifilm's first generation X-Trans sensor, with its unique randomized pixel array and lack of anti-aliasing filter, provided beautiful images with really wide tonal range and tons of detail. No one else makes a mirrorless camera that compares in the image quality department. Early this year Fujifilm announced the X100S, with a new X-Trans CMOS II sensor and the EXR processor II, which adds speed and helps further improve image quality. I've been using the X100S for a few weeks and the image quality is quite a bit better. In fact, I was surprised when I compared my X100S studio tests to the X-E1 studio samples and discovered how much better the image quality actually is. You can check it out for yourself on our Fujifilm X100S Studio Sample Photos page. Consider it an X-E2 image quality preview.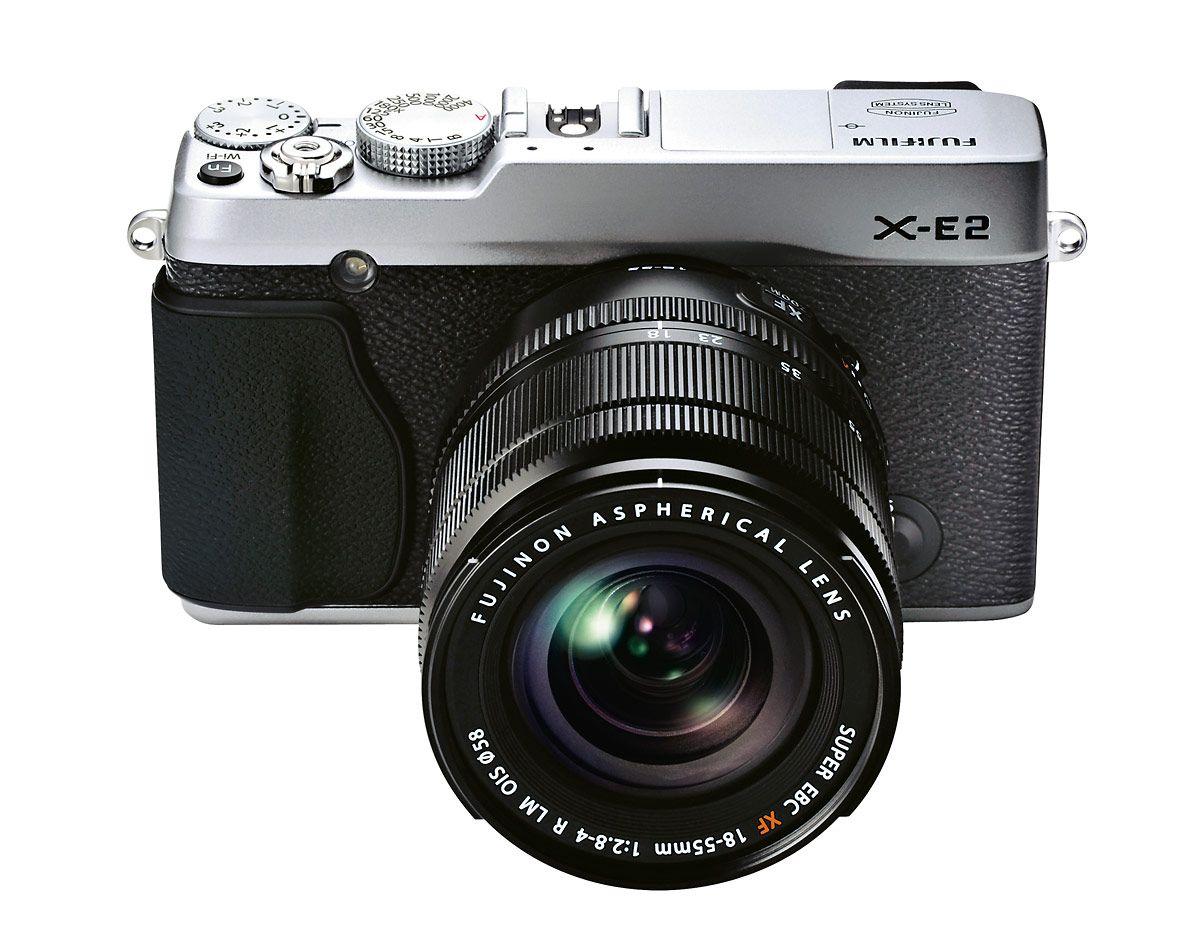 For me, the new sensor is the most exciting part of the X-E2. But I know a lot of photographers will also be pleased to know the auto focus is better, as well. I don't think anyone was really concerned about the quality of photos from the X-Series cameras. But there were a lot of complaints about the auto focus. Besides improving the image quality, Fujifilm added over 100,000 phase detect pixels to the sensor, improving the auto focus considerably – especially in low light. Based on my experience with the X100S, which has the same sensor, the auto focus is definitely better. Don't expect DSLR performance. But it's the X-E2 auto focus should be a lot quicker, more reliable and it shouldn't hunt nearly as much in low light. With really low contrast subjects and in very poor light I found the X100S struggled a bit. But that's the exception to the rule now. In most situations the new auto focus works great.
Video features on the X-E1 were pretty simple – it had full HD video but that was about it. Fujifilm has made a lot of video improvements with the X-E2. First and foremost, the video frame rate has been bumped up from 24 FPS to 60 FPS. That should mean much smoother, richer video quality, as well as making slow motion playback possible. They also added some manual control to the video mode. You can now adjust the aperture before you start recording, as well as make exposure compensation adjustments while recording. And I think this gets forgotten a lot, but the X-E2's electronic viewfinder is great for video. It allows you to use the eye-level viewfinder while recording, adding an extra point-of-contact to help minimize camera shake. You can't do that with a traditional DSLR since the optical viewfinder is blacked out while you're recording video.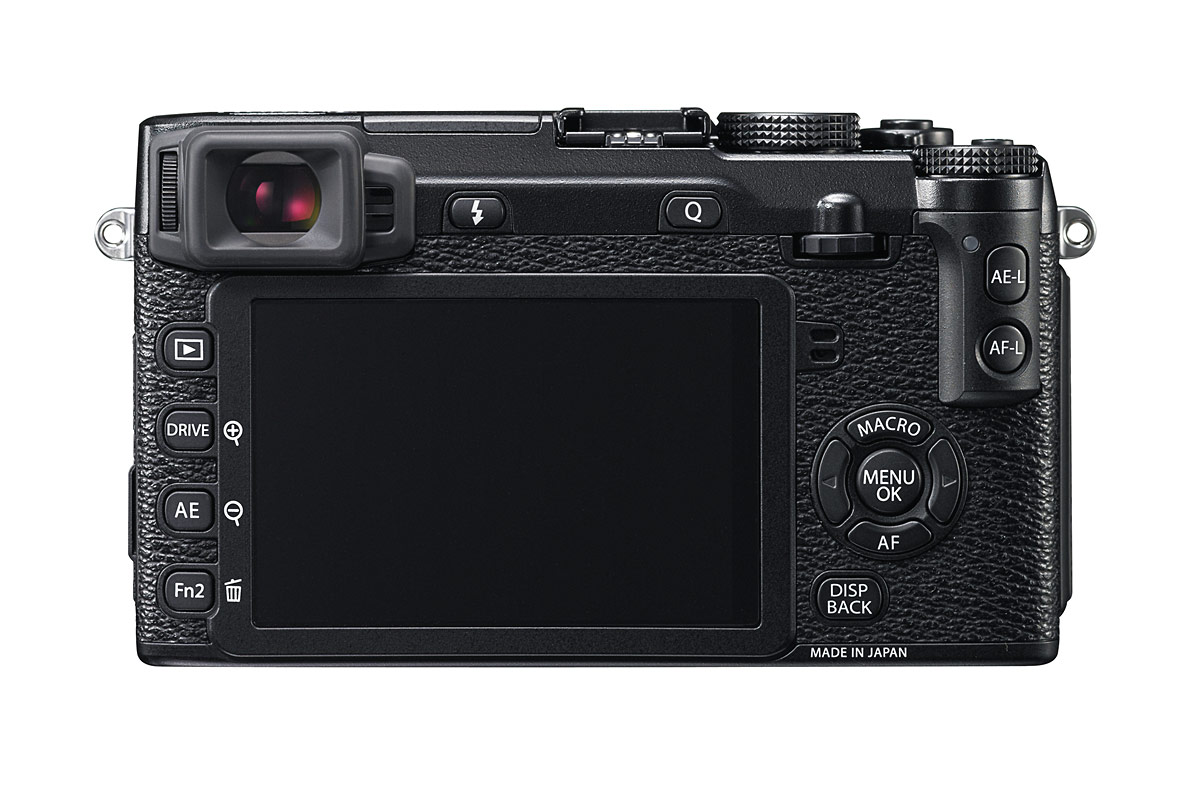 Wi-Fi has become a very important feature in cameras this year. I'm sure there are a lot of skeptics out there. But I love it. I've used three or four cameras with built-in Wi-Fi, as well as an Eye-Fi card, and I really like being able to use a real camera with a real lens and controls, instead of my Smart Phone. Like other cameras with built-in Wi-Fi, you install a free app on your mobile device and then you can wirelessly transfer photos and videos to your phone or tablet, process them with your favorite app (I use Snapseed), and then upload them to Facebook, Twitter, Flickr, Instagram or what have you. Fujifilm has made it even easier by putting a Wi-Fi button right on top of the camera, next to the shutter release. Once the camera is paired with your phone or tablet, all you have to do is press the Wi-Fi button and your photos and videos start transferring.
Changes to the actual camera design were minimal and not immediately visible, but there are a few. There's the new Wi-Fi button – which was actually already on the X-E1 as an Fn button. Now it does double duty. Fujifilm also increased the range of the dedicated exposure compensation dial from plus or minus two stops to plus or minus three stops. The rear LCD display is bigger now; increased from 2.8 to 3 inches. And the protective cover on the LCD was upgraded to more scratch-resistant tempered glass.
The Fujifilm X-E2 will come in solid black, or my favorite – the classic two-tone black and silver. The price for body only is US $999.95. It will also be sold in a kit with the excellent Fujinon XF18-55mm f/2.8-4 lens for $1399.95. The X-E2 is scheduled to be in stores in November.
Related Content:
All Fujifilm User Reviews
All Digital Camera User Reviews
Digital Cameras Forum
More Fujifilm News & Articles
Fujifilm Web Site