Fujifilm recently announced X-Series camera firmware updates and along with a new X-Series lens roadmap. The firmware updates follow the recent announcement of the X-M1, a more affordable X-Series camera, and give the X-Pro1 and X-E1 improved auto focus performance. This is excellent news for Fujifilm X-Series camera owners since auto focus performance is one of the only complaints photographers have made about the cameras. The update improves auto focus accuracy with low contrast subjects and scenes with horizontal stripes, and increases AF speed with select lenses. It also adds focus peaking to aid in manual focus.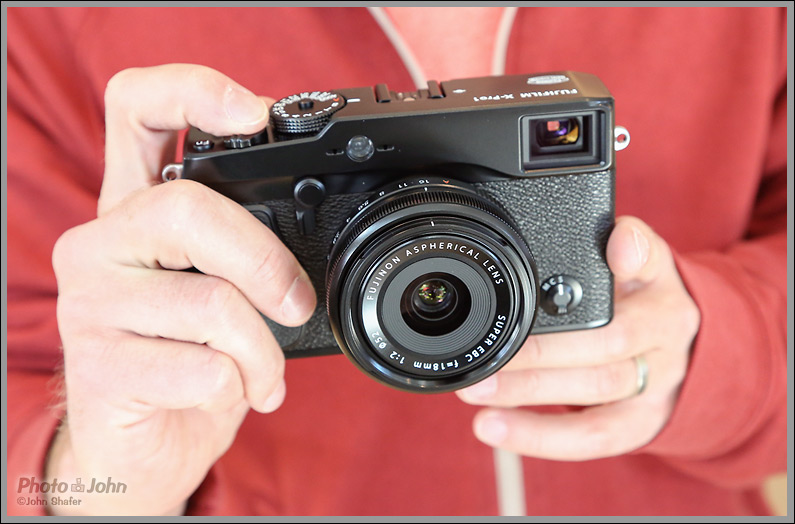 The updated Fujifilm lens roadmap shows current and planned lenses for the X-Series mirrorless system. To go with the X-M1, Fujifilm announced the XC 16-50mm f/3.5-5.6 OIS zoom, the first lens in a new, more affordable, "Compact and casual" XC lens line. The new lens roadmap includes the XC 16-50mm zoom, an upcoming XC 50-230mm telephoto zoom and the new Touit prime lenses from Zeiss. Also on the horizon are an XF 23mm f/1.4, XF 56mm f/1.2, XF 10-24mm f/4 OIS zoom, and a Zeiss 50mm f/2.8. By the end of 2013 the Fujifilm X-Series lens options are going to be pretty damn good.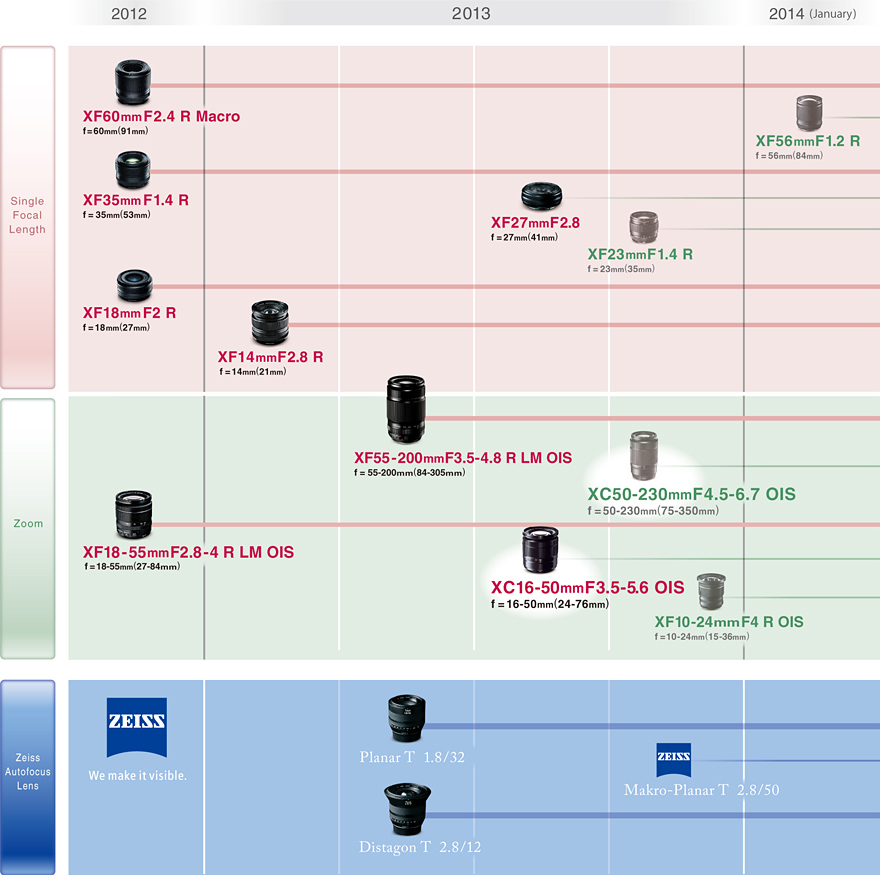 Unfortunately, Fujifilm demanded we return the X-E1 we had for review this spring (read the review), so we can't test the new firmware to see how it improves the auto focus. If you own an X-E1 or an X-Pro1, we'd really like to hear from you. Have you seen a real improvement in auto focus performance with the firmware update? Tell us by posting a comment, below.
Related Content:
All Fujifilm User Reviews
All Digital Camera User Reviews
Digital Cameras Forum
More Fujifilm News & Articles
Fujifilm Web Site