I'm at the Vail Film Festival with Olympus and they've given me their latest waterproof, shockproof camera to play with, the 14-megapixel Olympus Tough TG-610. Apparently this is one of the first available working models so I figured it would be cool to get a little quickie hands-on article and video posted (see below). The TG-610 is waterproof to 16 feet (5m), it can be dropped up to five feet (1.5m), it's freezeproof and it captures 720p HD video – all of which add up to fun on the Vail ski slopes! The lens is a 5x 28-140mm zoom and the TG-610 also has 3D, Magic Filter and Panoramic shooting modes.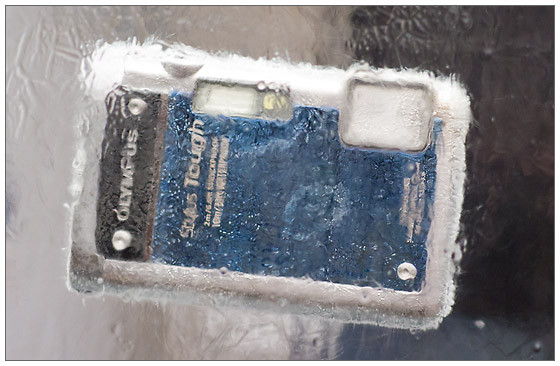 I'm updating this article from headquarters now. I shot a little hands-on intro for the Olympus Tough TG-610 in my hotel room in Vail and then took it out on the ski slopes for a day of photos and movie shooting. The short video below will give you an idea of what to expect from the camera. The video quality isn't awesome but it's nice to have a camera you can play with in the snow without worrying about getting it wet or dropping it.
Last year I tested the top of the line Olympus Stylus Tough-8010 waterproof camera (Olympus Stylus Tough-8010 Review) and was disappointed in the image quality. I haven't done controlled studio tests yet with the new TG-610 (I'll add them to this page once they're done) but based on the photos I took in Vail I think the image quality is about the same as last year's Olympus Tough cameras. Heavy in-camera noise reduction means less detail and soft images regardless of ISO and there's also noticeable softness on the edges of the images. The mediocre image quality is a bummer but it doesn't necessarily make the TG-610 a bad camera. As you'll see in photos and video I included, the camera is still quite capable and lots of fun in the outdoors. I love rugged outdoor point-and-shoot cameras because they allow me to just take pictures without worrying about my camera when I'm skiing, mountain biking or hot tubbing. In spite of its flaws, I still had fun with the TG-610 and I think most active, outdoor point-and-shoot photographers will enjoy it, too.
There are three cameras in the current 2011 Olympus Tough point-and-shoot line. The Olympus Tough TG-610 is the mid-range model, between the top-of-the-line TG-810 and the $200 TG-310. The Olympus Tough TG-610 just started shipping to camera dealers and sells for $299.99.
Olympus Tough TG-610 Press Release >>
Outdoor And Waterproof Cameras Guide >>
Click on thumbnails to view sample photos.
More Olympus Tough TG-610 Sample Photos >>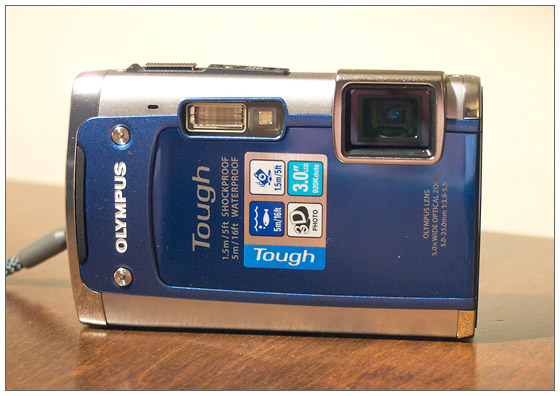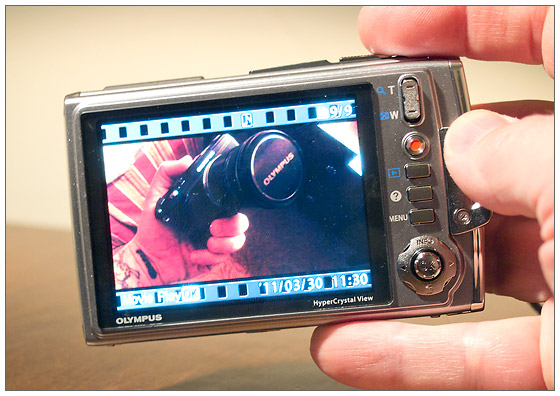 Related Content:
All Olympus User Reviews
All Digital Camera User Reviews
Olympus Cameras and Four Thirds System Digital SLRs Forum
Digital Cameras Forum
Olympus News, Reviews & Articles
Underwater Photography News, Reviews & Articles
Olympus Web Site