The job description of a modern day freelance photographer is ever-shifting and it really does pay to be a jack-of-all-trades. Face it, budgets are often tight and don't always allow for a full crew. Sometimes, we must put aside our usual duties of shooting, editing, and retouching; pick up some Crisco and make our own fake ice cream.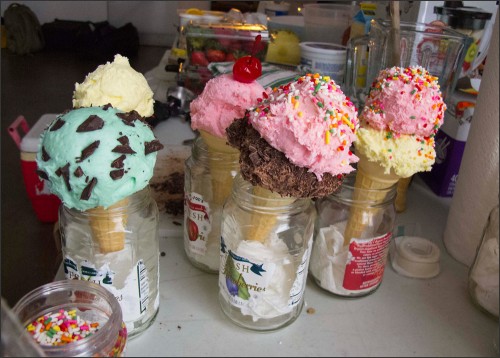 Spring is here, which means we're shooting summer scenes for editorial and commercial jobs. That means Ice Cream and Sunshine – and in this case, four subjects, who all need a perfectly styled ice cream cone in their hand for an extended period, under hot lights.
Here are our test results:
Attempt #1 was a can of strawberry frosting mixed with about 2 cups of powder sugar (see photo, below).
Pros
Easy and smells good
Cons
You have to buy a lot of frosting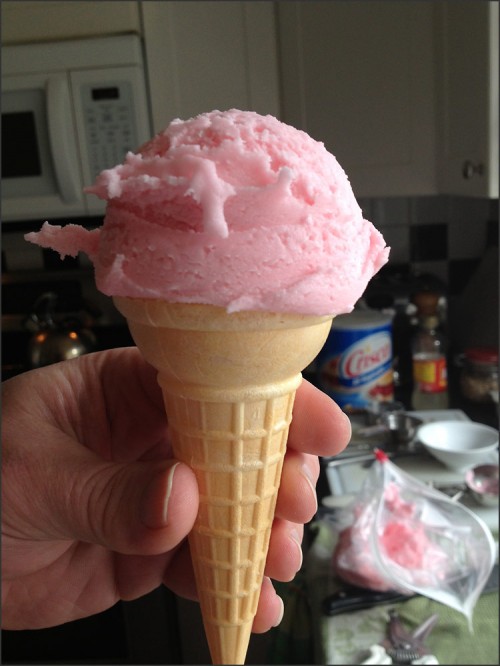 Attempt #2 was our favorite (see photo, below). Here are the ingredients:
2 cups of Crisco
1/2 a bag of powder sugar (more or less)
A couple of Tbsp. of Corn Syrup
A couple of drops of food coloring
Pros
We already had most of the ingedients in our pantry
Looks great
Cheap
Cons
We now have a 20 year supply of Crisco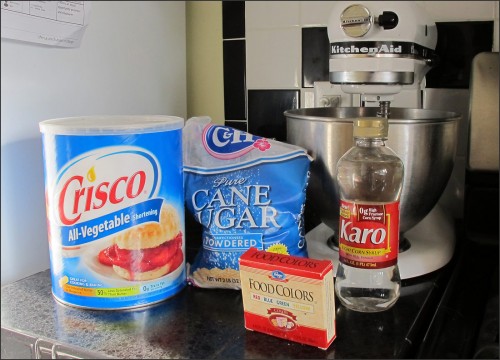 We made several different "flavors" and refrigerated them overnight in Ziploc bags. On shoot day, they were styled with chocolate chips, sprinkles, etc. The cones sat out at room temperature for over 2 hours and still looked great!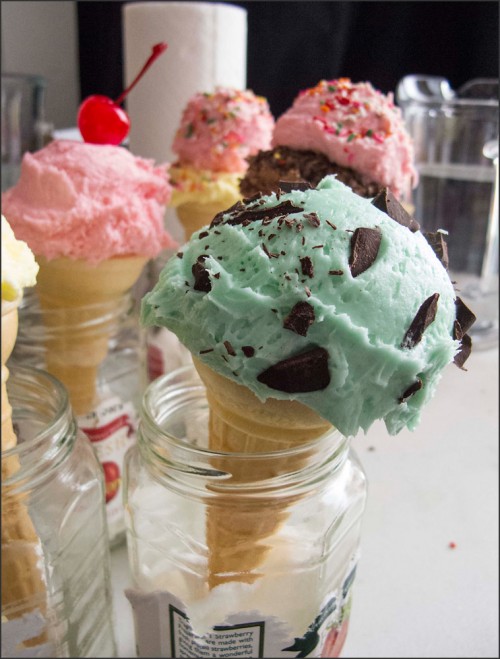 The key seemed to be to use a professional grade ice-cream scooper with the little curved blade that "cuts" the "ice cream" out of the scoop.
Attempt #3 Imitation mashed potatoes. We'll never know, because our dog, Madison, found the box and ate it.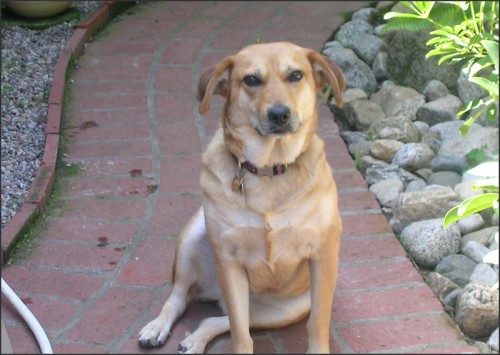 Michael Larsen and Tracy Talbert are a Los Angeles-based, husband and wife team who specialize in celebrity portraiture and lifestyle photography for magazine and advertising clients. Their fun and flattering photos have been featured in such magazines as Self, Esquire, and InStyle. You can see more of their work by following their Facebook page: Larsen&Talbert
All photos are the property of Larsen&Talbert and/or PhotographyREVIEW.com.