The Nikon 1 mirrorless camera system doesn't get as much attention as some of the other mirrorless cameras. But it has its strengths and deserves a closer look – especially now that prices have dropped. PhotographyREVIEW.com member armando_m picked up a brand new Nikon 1 V1 for just US $340 and wrote this Featured User Review. He seems very happy with his investment.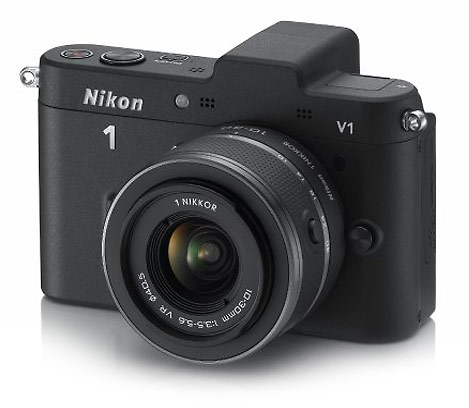 We could use more user reviews for the Nikon 1 cameras. If you own a Nikon V1 or other Nikon 1 mirrorless camera, please take a few minutes to write reviews for your camera and lenses:
---
Featured Review: Nikon 1 V1 Mirrorless Camera
by armando_m (Expert)
Price Paid: $340 from Amazon
Review Date: April 24, 2013

Overall Rating: 4 of 5
Value Rating: 5 of 5
Summary:
I wanted a smallish camera, responsive, discrete, good battery life, RAW files, and with decent IQ.
All of the above is delivered by the V1, no question about it… It is comfortable to walk around with the camera, it captures good images, the RAW files are easy to process, for traveling the 10mp resolution is enough… The Nikon V1′s focus speed is in a different league. The V1 is like a DSLR in good light and ok in low light…(read more)
Read The Rest Of The Review >>
Nikon 1 Mirrorless Camera System Intro >>
Related Content:
All Nikon User Reviews
All Compact System Camera User Reviews
Nikon Cameras Forum
Compact System Cameras (Mirrorless) Forum
All Mirrorless Camera News & Articles
All Nikon News & Articles
Nikon Web Site