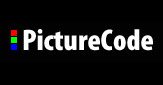 Noise Ninja has announced version 2.2.0 of their standalone noise reduction software. Besides the new standalone Noise Ninja, they also have a 64-bit version for 64-bit Windows / Photoshop CS4 users, Photoshop plug-in version 2.32, and Aperture plug-in version 2.02.

I don't have numbers, but based on reviews and Internet mentions, I'm pretty sure Noise Ninja is the most popular noise reduction software available. It was the first noise reduction software I heard of. Noise Ninja's designers, Picture Code, claim it's possible to get as much as a two-stop image quality improvement from their software. Action photographers, photographers who shoot in low light, or anyone who wants to minimize noise or grain in their photos will benefit from Noise Ninja.
Noise Ninja is available as a Photoshop or Aperture plug-in as well as a standalone version. It comes in pro and home versions, the difference being 16-bit or 8-bit TIFF output. The Noise Ninja 2.2 standalone software announced on Monday (April 27th) has a new Sidekick Mode that allows automatic, drag-and-drop noise reduction. The new standalone version will also work with Adobe Photoshop Lightroom 2.0. Noise Ninja is available as a download from the Picture Code Web site. The 8-bit standalone home version sells for $34.95 and the pro standalone (16-bit) costs $69.95. They also offer a free trial version with limited functionality.
Do you use Noise Ninja? If so, please write a review and comment in the comments section below!
Related Content:
Noise Ninja User Reviews
All Noise reduction Software User Reviews
All Photography Software User Reviews
Photography Software & Post Processing Forum
PictureCode / Noise Ninja Web Site