Earlier this year Nokia announced the 808 PureView smartphone, which has a large 41-megapixel 1/1.2-inch sensor, an f/2.4 Carl Zeiss lens and full HD video. The phone uses that huge number of pixels to create lower resolution images with very low noise (better low light quality) and to zoom (technically, it's a crop) without any loss of quality. Unfortunately for those of us in the US, Nokia decided not to sell the 808 in the United States. However, Nokia just announced that Amazon will be carrying an unlocked, unsubsidized version of the Nokia 808 PureView smartphone for US customers. Unlocked and unsubsidized means you'll pay $699 to buy the phone without a plan and then install a SIM card from whatever wireless carrier you prefer.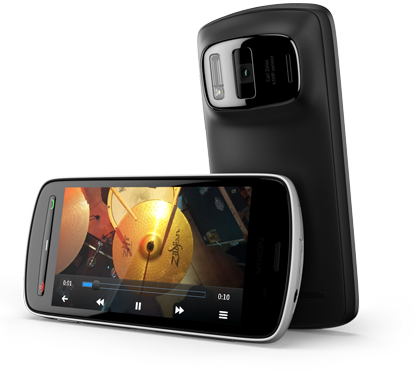 For more information, check out the original Nokia 808 PureView smartphone announcement article we published in March. That article goes into more detail about the phone's features and specs as well as the benefits and strategy behind the 41-megapixel sensor. It also includes some hands-on videos with the Nokia 808.
Amazon is supposed to start taking pre-orders any day now but I don't see the 808 officially listed on Amazon yet (there are third-party dealers selling it for over $699, though). If you're interested in the Nokia 808 PureView smartphone, your best bet is to visit the Nokia 808 Web page and sign up to be notified when it becomes available.
Nokia 808 PureView Intro >>
US Nokia 808 PureView Web Page >>