Note: this article has been updated with a hands-on video intro for the TG-1 that includes some sample video clips and more action photo samples.
A few weeks ago Olympus announced their latest top-of-line rugged waterproof camera, the TG-1 iHS. They made a big move with this camera by giving it an f/2.0 zoom lens (4x 25-100mm f/2.0-4.9). No other waterproof point-and-shoot even comes close to that kind of lens spec. Most waterproof point-and-shoot cameras are in the neighborhood of f/4 to f/6. That large aperture lets in more light for better low light photos and it also means you can take pictures where the background is out of focus – that's very important for portraits. The TG-1 also has a new 12-megapixel backlit CMOS sensor, which is supposed to deliver better image quality – especially at higher ISO settings. I'm a big fan of rugged, waterproof pocket cameras since I spend a lot of time playing in the mountains. The combination of the f/2.0 lens and new sensor made me very excited and I let Olympus know I wanted to get my hands on the TG-1 as soon as possible. Olympus rushed a camera to me and I took a bunch of pictures with it yesterday so I could get this first impressions article up right away.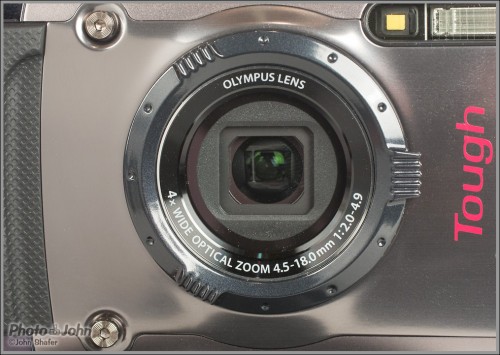 The Olympus Tough TG-1 iHS has a ton of features, including built-in GPS, scene modes, "Magic" in-camera effect modes, full HD video, a beautiful OLED display and 5 frames per second high-speed burst. The "Tough" in the name is because it's waterproof to 40 feet deep, shockproof from about 6 feet, crushproof and freezeproof. But this is a first impressions article. If you want to know all about the camera's features and specs, please read my Olympus TG-1 iHS intro article. The main thing I want to address here is whether the new f/2.0 lens and backlit CMOS sensor make a real difference in image quality. The past couple generations of Olympus waterproof point-and-shoots disappointed me with their image quality and I'm impressed and excited about the aggressive feature spec on the TG-1. It's about time a camera company stepped up and made a waterproof camera like this.
Here's a hands-on video intro for the new Olympus TG-1 that I made after this first impressions article was published. I've had a chance to use the camera a bit more now and the video includes some sample video clips and more action photos.
Olympus Tough TG-1 Intro Video
Like I said, I shot a bunch of photos with it yesterday and there's a photo gallery below you can browse to make your own judgment about the TG-1's image quality. I shot in a wide variety of conditions and I think image quality really has improved compared to the last couple of years of Olympus waterproof cameras. The photos still don't look nearly as good as my two favorite premium compact cameras, the Olympus XZ-1 and the Fujifilm X10; or even one of the current Canon ELPH digital pocket cameras. But waterproof digital cameras have never been as good as their non-waterproof siblings. The TG-1 photos are still soft and watercolory when viewed at 100% and you have to watch the exposure because it's easy to blow the highlights. But my TG-1 photos are clearly better than the last couple of generations of Tough cameras. They look more natural with a subtle tonality that was lacking in previous Olympus waterproofs. The camera seems to be capturing details better and the in-camera noise reduction mushiness isn't that noticeable unless you really zoom in. The low light image quality has been improved quite a bit as well – as much as two stops, I believe. The image below was deliberately shot at ISO 1600 for testing purposes and so I could freeze the action. It's a bit soft, but still holds up well – especially considering it was taken with a waterproof point-and-shoot. I made an 8.5×11 inch print from that file and it looked pretty decent. I wouldn't submit it to a magazine for publication, but it's certainly Facebook, scrapbook or even 8×10 print-worthy. Especially for a camera that you can keep in your pocket and whip out in the rain, or take to the waterpark. If you can keep it below ISO 800, I think the TG-1 image quality is very good.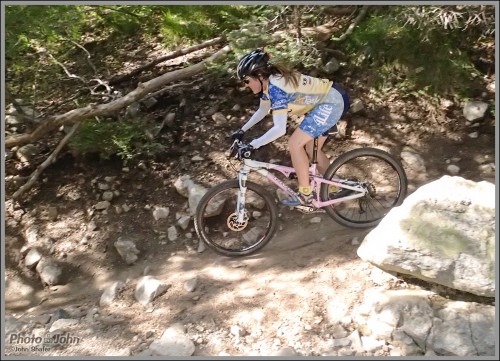 With as much processing as there is with the TG-1 photos, it's hard to really say how good the lens is. But the bokeh (the out-of-focus quality) is definitely better than I'm used to seeing from a waterproof point-and-shoot. The shallower depth-of-field you get from the large aperture also helps your subject stand out from the background better. I'm used to waterproof cameras shooting at f/5.6 or smaller (a larger number means a smaller the aperture and more depth-of-field) and everything being sharp, making a lot of photos too busy. The large f/2.0-4.9 aperture minimizes that problem by generally softening the background. However, it's still a point-and-shoot camera with a tiny sensor so don't expect anything like digital SLR bokeh, depth-of-field or image quality. The TG-1 is a big improvement for a waterproof point-and-shoot but it's not anywhere near competing with premium point-and-shoots that have bigger sensors, let alone Micro Four Thirds cameras or DSLRs.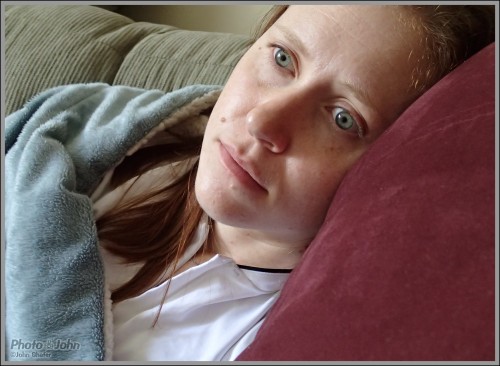 One other feature I want to mention is the TG-1's five frames per second burst mode. Previous Olympus Tough cameras were pretty pokey with no real burst mode. That was a bummer because these cameras are capturing for capturing outdoor adventures, and that demands a decent burst mode – at least five frames per second. I haven't tried to shoot any action sequences with the burst mode yet but I did check to make sure that it's not reduced resolution and it's not. This will make a real difference when it comes to capturing the perfect high-speed action shot.
My first impressions of the Olympus Tough TG-1 are pretty good. I won't lie – I was hoping for better image quality. But the new lens, the improved image quality and the faster burst rate add up to a significant improvement over past Olympus Tough cameras. The image quality isn't awesome – you still have to give up "Tough" and waterproof to get really great image quality from a point-and-shoot. But I will happily continue packing the TG-1 on the mountain bike and in my pocket to see what I can get out of it. I'll do my best to avoid going over ISO 800, though. Luckily, that shouldn't be too hard with the f/2.0 lens. Next up – controlled studio test photos, getting the camera out in the rain, shooting some action sequences, some videos and maybe even getting it in the hot tub for some critical bikini testing.
Related Content:
All Olympus Digital Camera Reviews
Olympus Digital Cameras Forum
General Digital Cameras Forum
All Olympus News
Olympus Web Site