Panasonic announced the HDC-HS60, HDC-TM55, HDC-SD60, full High Definition (HD) camcorders.
All three compact and stylish introductory HD camcorder models feature a 35.7mm wide-angle lens, 25x optical zoom, Panasonic's new Intelligent Zoom feature so the camcorders can extend to a 35x zoom, Panasonic's iA (Intelligent Auto), Face Recognition, AF/AE Tracking, Intelligent Scene Selector, Intelligent Contrast Control, Face Detection and POWER O.I.S.
The camcorders record content to SDHC/SD Memory Cards and the new SDXC Memory Cards. The hybrid HS60 camcorder can also record data onto its large 120 GB Hard Disk Drives (HDD) and can copy recorded video from a card to the HDD, or vice versa. The Twin Memory version HDC-TM55, records to its 8 GB built-in memory and the HDC-SD60, recording to memory card only.
Panasonic HDC-HS60, HDC-TM55 and HDC-SD60 Full HD Camcorders Press Release
Related Content:
Panasonic User Reviews
Digital Video Forum
Camcorders and Video News & Articles
Panasonic News & Articles
2010 CES Tradeshow News & Articles
Panasonic Web Site
HDC-HS60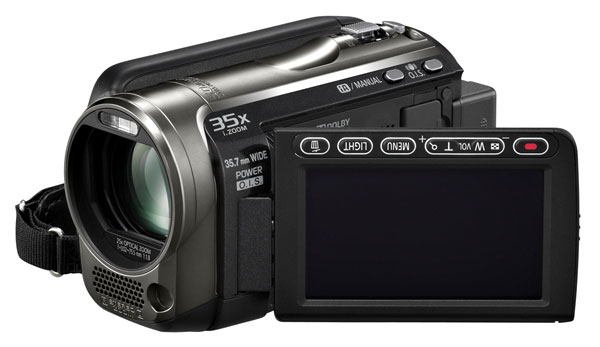 HDC-TM55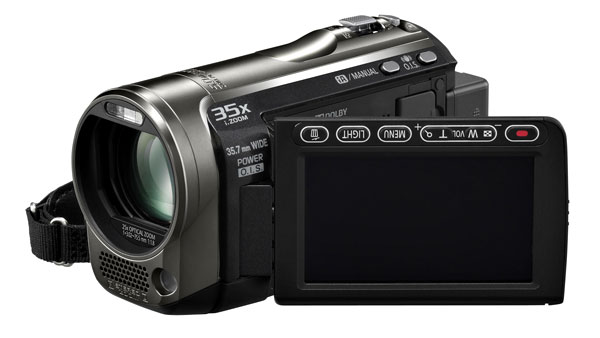 HDC-SD60