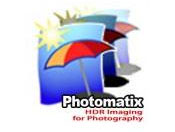 Photomatix is the de facto standard for HDR (high dynamic range) photography software. It was only recently added to our photography software reviews section and GB1 posted the first review. He's a longtime HDR shooter and Photomatix user so his review is a welcome one.
If you use Photomatix or any other HDR software, please write a review. The same goes for other photography software. Most photographers are quick to write reviews for their cameras and lenses but never think to write reviews for the photography software they use all the time. We need your photography software reviews:
---
Featured Review: HDRsoft Photomatix Pro
by GB1 (Intermediate)
Price Paid: $99.00
Review Date: March 20, 2011
Used product for: More than 1 year

Overall Rating: 5 of 5
Value Rating: 4 of 5

Summary:
I've been using Photomatix (PM) for over a year. This is extremely powerful software that makes High Dynamic Range (HDR) images. I got it because I was using CS2 at the time, who's HDR capability left much to be desired.
Using the Pro 4.0 version, PM contains settings that can automatically align your images, reduce ghosting, noise and chromatic aberrations. Its speed is acceptable, taking about 60 seconds to create an intermediate image from five source files, depending on what settings you've selected.
Read The Rest Of The Review >>
Greg Bulla (GB1) lives near San Diego, CA, aside the Pacific Ocean. He likes long distance running, hiking, and camping. Although Southern California is famous for its scenic beaches, he mostly photographs the deserts east of the built up coastal regions, whose basic shapes and spectacular colors help simplify the compositions. Greg's personal website is at www.gregbulla.com.
Related Content:
All HDRsoft User Reviews
All Digital Photography Software User Reviews
Photography Software & Post Processing Forum
All Featured User Reviews
All Digital Photography Software News, Reviews & Articles
HDRsoft Web Site