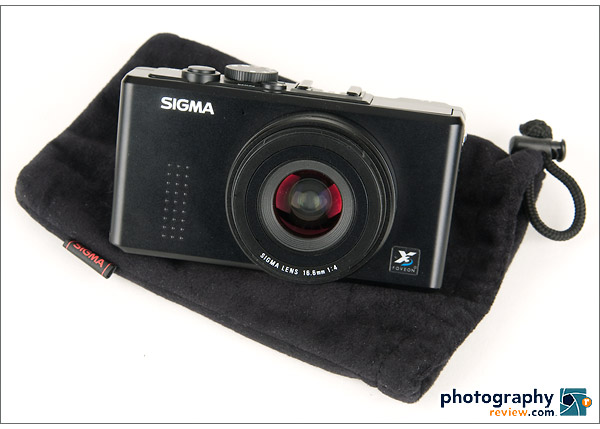 I was very excited about Sigma's DP1 compact digital camera when it was announced at the 2006 PMA tradeshow. It took over a year for it to actually be released and then a few more months for us to get one for review. So was it worth the wait? I can't say yet as I only had a few days to play with it before sending it on to Laurence Chen for the actual review. But I had to do our studio testing and product shots so I got to play with it for a few days and decided I should post a little preview here.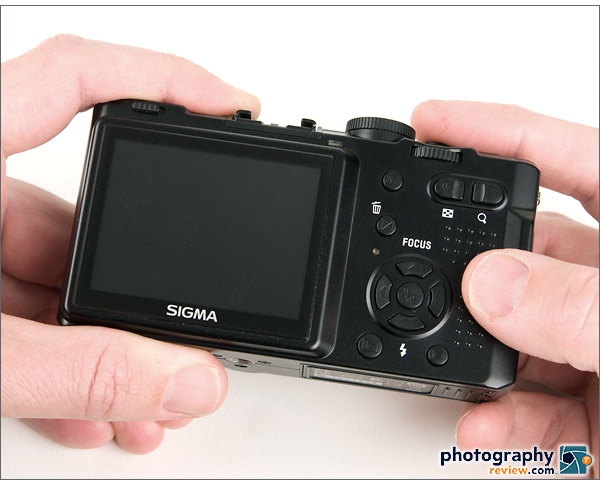 What's so special about the DP1, you ask? So far, the Sigma DP1 is the only compact digital camera with a digital SLR-sized sensor. Compact digital cameras (point-and-shoots and high-end compacts like the Canon PowerShot G9 and Nikon Coolpix P5100) all have imaging sensors that are much smaller than those used in digital SLRs. Camera makers keep increasing the number of pixels in compact digital cameras but the sensor size has remained the same – tiny. In order to increase resolution on the same size sensor, pixels have to get smaller and smaller. And smaller pixels mean more noise and a smaller range of colors and tones (dynamic range). Basically, a larger sensor and bigger pixels mean better image quality. And Sigma is the first camera maker to step up and deliver a camera with digital SLR imaging in a compact body.
Now a little camera history…
Back before I ever had a digital camera, I had a Yashica T4 Super 35mm point-and-shoot (also called the Yashica T5). It had a wonderful 35mm f/2.8 lens, a spot meter, and I could use the same slide film in it that I used in my Canon EOS 3 SLR. But using current point-and-shoot digital cameras is sort of like shooting with a 110-film Instamatic or disc camera (remember those?). You have to make a noticeable compromise in image quality for the convenience of a pocket-sized camera. That wasn't the case with my Yashica T4 Super or comparable 35mm point-and-shoot cameras like the Olympus Stylus Epic, Leica Minilux, Contax T3, or Ricoh R1. Photographers who remember those cameras revere them because they delivered uncompromised quality in a pocket-sized package. That has not been the case with digital cameras – until the Sigma DP1.
I won't go so far as saying that the Sigma DP1 actually has digital SLR image quality. I'll leave the final judgment to Larry and his DP1 review. But I am impressed with the detail and tonal range of the DP1 photos I shot. I'll even go out on a limb and say they're better than any compact digital camera I've used yet. And that includes RAW-capable high-end compacts like the Canon G9 and Leica D-Lux 3. There are a few compromises to be made – the DP1 doesn't have a zoom lens, no one would call it fast, and the LCD is pretty poor. But for photographers who want the absolute best image quality in a camera that's more packable than a digital SLR, it may be the answer.
I'll leave the rest to Larry…
Sigma DP1 Sample Photos:
Click on thumbnails to view sample photos (warning – large files!)
Other Resources:
Shop For Sigma DP1 >>
Sigma DP1 User Reviews >>
Write a Sigma DP1 Review >>
Sigma DP1 Camera Specs >>
Sigma DP1 Sample Gallery >>
All Sigma Camera & Lens Reviews >>
Sigma Web site >>