Everyone knew it was coming. The rumor sites have been speculating about these cameras for quite a while. But it's all out in the open and official now – Sony has introduced the world's first full-frame mirrorless cameras: the 24-megapixel Alpha A7, and the 36-megapixel Alpha A7R. They also happen to also be the world's smallest and lightest full-frame interchangeable lens cameras. Although they have different sensors, they both share the same rugged, weatherproof body, with excellent customizable controls, full HD video, built-in Wi-Fi, an OLED electronic viewfinder and tilting 3-inch LCD display.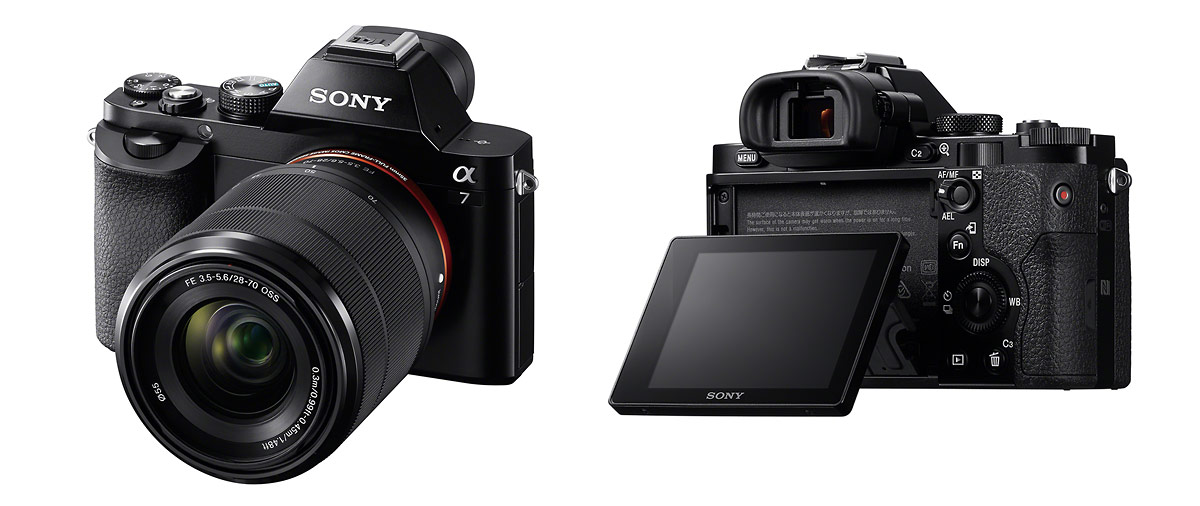 Sony Alpha A7R Key Features & Specs:
Sony Alpha A7 sensor: 24.3-megapixel full-frame CMOS with hybrid auto focus
Sony Alpha A7R sensor: 36.3-megapixel full-frame CMOS with no anti-aliasing filter
Lens mount: New Sony E-mount Full Frame
New BIONZ X processor
2.4-million-dot OLED electronic viewfinder (EVF)
Built-in Wi-Fi and NFC connectivity
ISO 100 to 25,600 (expandable to ISO 50)
1920 x 1080/60p AVCHD full HD video
PASM manual modes for video
Manual audio levels control
Microphone and headphone jacks
Live HDMI output
3-inch tilting 1,23-million-dot LCD display
Focus peaking
Burst speed: 5 FPS (A7) / 4 FPS (A7R) – in Speed Priority Continuous mode
Multi Interface Shoe for flash, EVF and stereo microphone
PlayMemories Camera App compatibility
Nine customizable buttons with 46 assignable functions
Dust and weather-sealed magnesium alloy body
Let's talk about the sensors first. The A7R's 36-megapixel full-frame sensor is obviously some variation on the sensor in Nikon used in their D800 – the gold standard in DSLR image quality. The obvious difference is that Sony dispensed with the anti-aliasing filter on the A7R's sensor. You have to pay extra for an AA-free camera with Nikon (the D800E). It will be very interesting to see how the A7R's sensor performs compared to the Nikon D800 and D800E. It's mostly a matter of curiosity, though. I have no doubt the Sony Alpha A7R's image quality will be stellar. I just wonder in what way it will differ from the Nikon cameras. Nikon may get some of their sensors from Sony. But that doesn't mean they don't put their own twist on them. Something is always different.
The Alpha A7's 24-megapixel sensor is clearly the same full-frame unit Sony uses in their A99 pro DSLR. Unlike the A7R, which just has contrast detect auto focus, the A7 has on-board phase detect auto focus. Sony calls it Fast Hybrid AF and says it has "DSLR-like speed." The A7R actually has improved contrast detect auto focus that Sony calls Fast Intelligent AF. But I'm sure the A7's hybrid auto focus will still have an edge when it comes to moving subjects, where phase detect auto focus excels.
Image processing plays an important role in image quality and Sony is introducing a new processor with the A7 and A7R. The new BIONZ X processor is intended to improve image details and from the samples they showed us in the A7 / A7R briefing, it does a pretty good job – for JPEG images and video, anyway. Generally, image processing doesn't apply in RAW image quality so I expect the A7's RAW quality will be comparable to the A99. The BIONZ X processing focuses on improving three areas: detail reproduction, area-specific noise reduction and diffraction-reduction for smaller aperture exposures. As I said, Sony showed us a bunch of sample images and comparisons and the difference was quite obvious in fine details and subtle textures. And remember, we're talking about high-resolution full-frame sensors here – they already have ridiculously good image quality. So to some extent, we're putting bacon bits on top of bacon here (that's my own analogy – good one, huh?).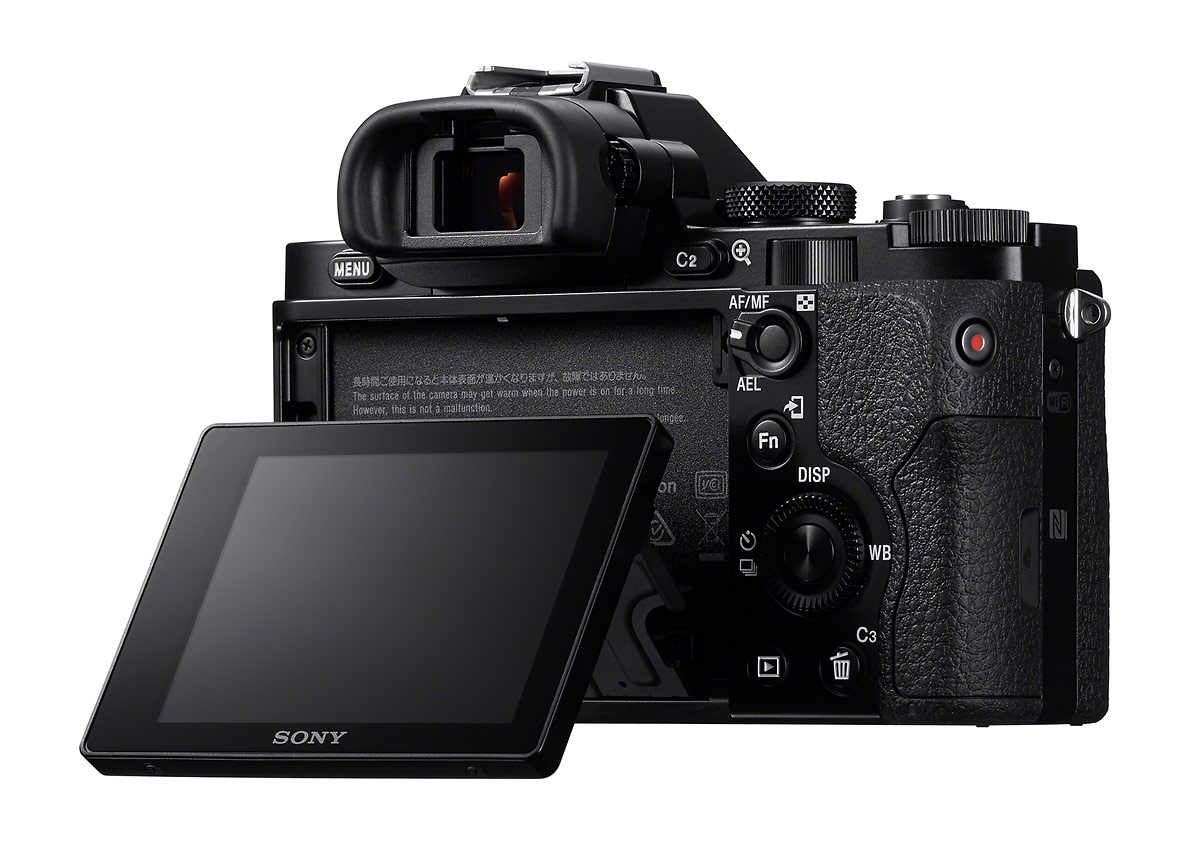 One of the things that interested me most about the A7 and A7R was the size of the camera body. For me, mirrorless cameras have always been about small – smaller than a DSLR to be specific. But the idea of the full-frame Sony mirrorless cameras is starting to grow on me. I'm seeing it in a new light. Instead of being about tiny, which is how I usually think about mirrorless cameras, the A7 and A7R are alternatives to full-size, full-frame DSLRs. So photographers who want absolutely no-compromise in image quality but still want something relatively compact, have a couple of excellent options in the A7 and A7R. They are, of course, bigger than the NEX-7 or NEX-6. They're closer in size to one of the Fujifilm X-Series mirrorless cameras. But compare that to a full-frame DSLR like the Sony A99, the Nikon D800, or even the Nikon D4, and the A7 and A7R bodies actually seem pretty small. It's a matter of perspective. They're built for pros, too. The camera body has a magnesium alloy chassis, just like a pro DSLR, and it's dust and weather-sealed so you don't have to run for cover if it starts raining.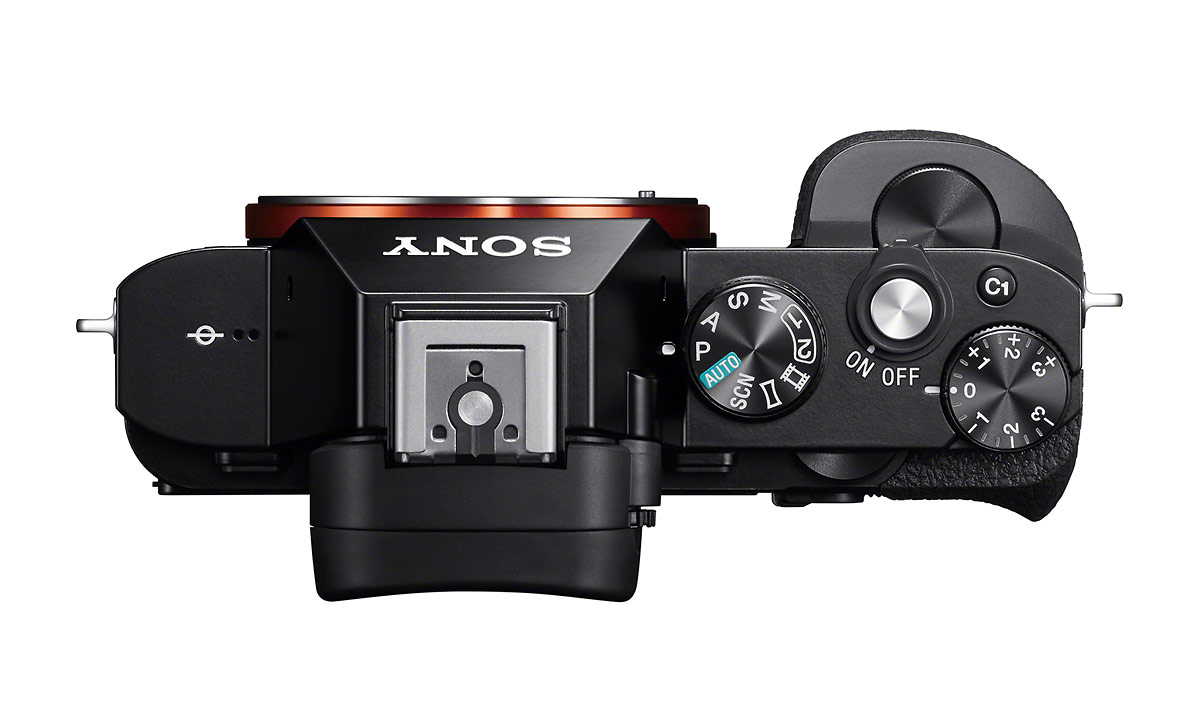 The two A7 cameras have top-level video specs as well as great still photo quality. They capture full HD AVCHD video at 60p, 60i or 24p, with manual audio levels control, external microphone input and a headphone jack. They even have live HDMI output if you want to save to a separate recording device or use an external video monitor. And remember; unlike an HD DSLR, the A7 and A7R have an electronic eye-level viewfinder, so you can hold the camera up to your eye while you're recording video. Not only does that make it easier to monitor while you're recording, it also adds a third point of contact, which helps keep the camera steady.
Even top-level pro photographers are using Facebook and Instagram now and no one wants to wait to share. So the A7 and A7R both have built-in Wi-Fi so you can upload your beautiful high-res photos to Instagram and make them look like you took them with a camera phone. I've actually had the pleasure of using a few cameras with built-in Wi-Fi, including a Sony pocket camera, and I love it. You install the free mobile app on your Smart Phone or tablet and then you can wirelessly transfer photos and videos to your phone and even use it as a remote control – complete with live view.
I have to admit, I am a bit of a skeptic about these cameras. Like I said, a full-frame mirrorless camera just didn't make sense to me. I think I'm starting to get it, though. Plus – I was also a skeptic about the Sony RX1 and it turned out to be hugely popular. Whether or not I am personally in the market for one of these cameras, I love that Sony has the stones to make them. Sony has gone from being a mass market point-and-shoot camera maker to a true high-end camera brand that's pushing technology and creating new categories. I love that.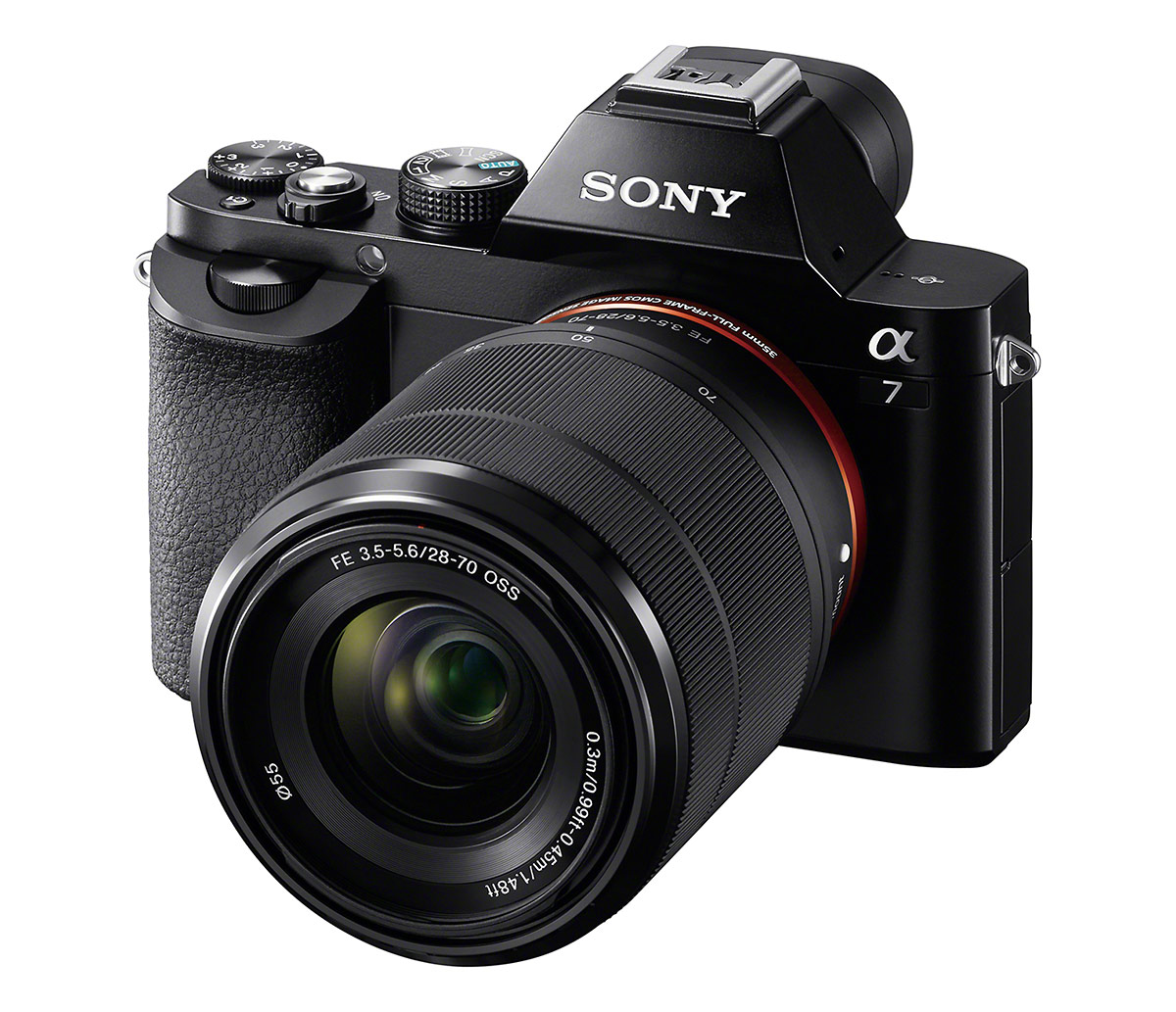 The new Sony Alpha A7 and A7R full-frame mirrorless cameras are scheduled to be in stores in December. The 36-megapixel A7R will sell for approximately US $2300 – body-only. The 24-megapixel A7 will be available body-only for $1700; or in a kit with the new FE 28-70mm f/3.5-5.6 OSS zoom lens for $2000. There are actually five new FE full-frame E-mount lenses to go with the new cameras, plus two new adapters. There's the 28-70mm kit lens (above) , a 24-70mm f/4 OSS Zeiss zoom, a G 70-200mm f/4 OSS zoom, and two primes – a Carl Zeiss 35mm f/2.8 and a Carl Zeiss 55mm f/1.8. The adapters are for using Sony A-mount DSLR lenses on the A7 and A7R. There's the standard LA-EA3 adapter and the LA-EA4, which includes a translucent mirror with phase detect auto focus array, giving the A7 and A7R full phase detect auto focus performance.
Related Content:
Sony Digital Camera User Reviews
Sony Cameras Forum
Digital Cameras Forum
More Sony News And Articles
Sony Cybershot Digital Camera Web Site