Vivitar Launches 2011 Digital Cameras At CES


Las Vegas, NV. – January 6, 2010 – Vivitar, a leading brand of digital cameras and photographic accessories for over 70 years, returns to CES with their latest collection of affordable, multi-functional and stylish digital products. With exciting new features such as 3D viewing and Wi-Fi capabilities, Vivitar continues to deliver innovative product for consumers to enjoy.
The ViviCam T132 is a high definition, 12.1 Megapixel camera with Wi-Fi capability to upload your photos and videos to Facebook, YouTube and Twitter directly and immediately from your digital camera. The 2.4" preview screen enables easy viewing, and the compact device is equipped with 4x zoom, and supports SD cards. This camera uses a lithium-Ion battery and will capture loads of memories at an SRP of $129.95.
Vivitar's ViviCam VT135 is a high definition, 3D digital camera. The 12.1 megapixel, sleek and compact camera allows you to shoot and view your photographs in 3D. With a 2.7" Preview Screen and 4x zoom, even the most inexperienced photographer can take breath-taking photos. The high definition camera is also SD card supported. The camera uses a lithium-ion battery and is available at an SRP of $129.95.
The ViviCam iTwistT028 features a convenient swivel screen, allowing the user to both be in the picture and take the picture. The camera is a high definition, 12.1 Megapixel with 4x zoom that supports SD cards. Popular for social media photos, the iTwistT028 operates with 2 AA batteries and is offered at an SRP of $79.95.
Vivitar's 2011 models are offered in a decadent array of colors including butterscotch, root beer, licorice, red-hot, cotton candy, grape, blueberry, spearmint and sugar free. Additional new models to be unveiled at the show in the digital camera category include the ViviCam V5118, iTwist V7028, V9112, V9124, iTwist X114, VX029, iTwistT126, VT127, VT324, VT325, VT125, iTwistF536, iTwist F129, VF529 and VF332, a variety of 5-14 megapixel cameras.
Vivitar will also release a lineup of products including video cameras, binoculars, and accessories, all expected to ship in the Spring of 2011.
Located in Central Hall, booth #9841, Vivitar is taking appointments on Thursday, January 6 from 10AM-6PM and Friday, January 7 from 9AM-4PM at CES, the largest consumer electronics show in the world in Las Vegas, taking place from January 6-9, 2011 at the Las Vegas Convention Center.
Vivitar is owned by Sakar International, an Edison, NJ-based company with over 30 years experience in the consumer electronics space. Vivitar digital cameras and accessories are available at Target, Staples, Wal-Mart, RadioShack, K-mart and many other major retailers. For additional information, please visit www.vivitar.com.
About Vivitar
Vivitar® is a leading brand of digital photographic and entertainment products, offering a complete line including digital cameras, digital video recorders, digital display devices and all related accessories.
For over 70 years, Vivitar has cultivated a rich heritage of photographic product development and imaging technology innovation.
The ViviCam series of digital cameras is one of the broadest product lines of digital cameras on the market today with features and performance designed to satisfy every level of photographer from novice to professional. Vivitar offers digital cameras from 5-14-megapixels.
With offices in the UK, United States, Latin America, Canada and Hong Kong, Vivitar enjoys a global reach. Vivitar products are distributed worldwide through a wide variety of retailers. www.vivitar.com
Related Content:
All Vivitar User Reviews
All Digital Camera User Reviews
Digital Cameras Forum
All Digital Camera Announcements
2011 CES News & Articles
Vivitar Web Site
Vivitar ViviCam T132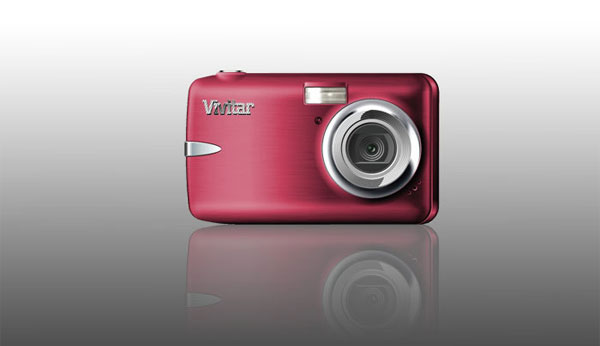 Vivitar ViviCam VT135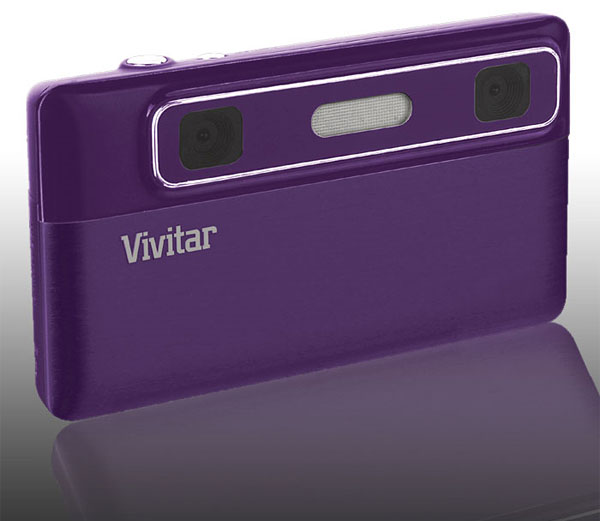 Vivitar ViviCam iTwistT028