Last year's camera of the year was pretty obvious to me from early on. And it was the same this year. I took my time, let things settle and took a closer look at the other contenders to make sure I wasn't missing something. There were four cameras in the running for me – the Sony NEX-7, the Sony Alpha SLT-A77, the Olympus E-P3 and the new Nikon 1 mirrorless camera system. But in the end, I had to go with my original gut decision. The 2011 Camera of the Year is the Sony Alpha NEX-7 compact system camera. The NEX-7 is unique in that it offers true professional-level digital SLR features, build and performance in a mirrorless camera body. That's been said before about other compact system cameras but the NEX-7 raises the bar a few notches with a 24-megapixel APS-C sensor, excellent electronic viewfinder, 3-inch tilting LCD display, high-speed AVCHD video, customizable exposure control dials and 10 frames per second high-speed burst. And then there's Sony's new LA-EA2 transparent mirror adapter, which pushes the NEX-7 over the edge by giving it phase detect AF for DSLR continuous auto focus performance. No one has done that before.

Because there are bound to be people who disagree with my choice, let me explain how I define the Camera of the Year. The Camera of the Year brings something new to the table. It's the camera that's most likely to redefine what we expect and the way we take pictures. It doesn't have to be the best performing camera. If that was the case then a pro digital SLR would win every year. The Camera of the Year needs to bring more than performance – it's the one that makes us see cameras differently and approach photography in a new way.
Sony Alpha NEX-7 Key Features and Specs:
24.3-megapixel Exmor APS HD CMOS sensor
1920 x 1080 full HD AVCHD video with stereo sound, capable of 60 FPS
Built-in XGA OLED TruFinder eye-level electronic viewfinder
3-inch tilting Xtra Fine LCD display
Pop-up flash
Auto-lock Accessory Shoe
Manual exposure modes (M, A, S, P)
With its compact digital rangefinder design, high-resolution APS-C sensor, built-in 1.14-million-dot electronic viewfinder (EVF), customizable controls and the LA-EA2 transparent mirror adapter, the NEX-7 certainly is a whole lot of camera no matter how you measure it. As far as mirrorless interchangeable lens cameras go, it's in a class of its own. Its only real competitors are the Fujifilm X100 digital rangefinder (and the just-announced Fujifilm XPro-1) and the Leica M9. However, with a non-interchangeable 35mm lens (equivalent), the Fujifilm X100 just doesn't compete at the same level as the Sony NEX-7. It's natural to compare the NEX-7 (and any other high-end rangefinder-style camera) to the Leica M9. But it doesn't end up being a good comparison. I got to spend a day at the Leica Akademie with the M9 this year (My Dream Date With The Leica M9)and while I enjoyed it a lot, the M9 is a very specialized camera. Although the design of the NEX-7 is somewhat reminiscent of a Leica rangefinder, the Sony's features and performance are much more like a high-end digital SLR making it more versatile and ultimately, a better camera for most photographers.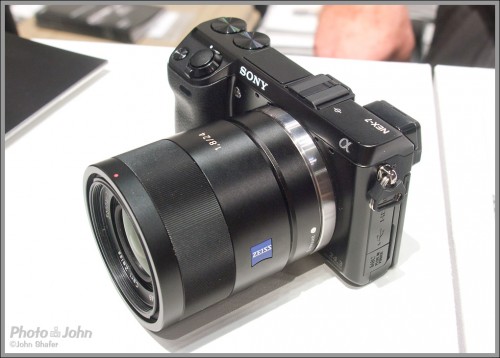 I wasn't able to get a NEX-7 for review because of production problems caused by flooding at Sony's Southeast Asia factories. In fact, the NEX-7 almost had to wait for 2012 to compete for Camera of the Year because of the flooding. Luckily, cameras finally started shipping to pre-order customers in December, so it squeaked through. Even though I didn't get one for review yet, I did get to see and handle the NEX-7 in person at the PhotoPlus tradeshow in New York in October and I was very impressed (Sony NEX-7 First Impressions article). That was followed by a couple of weeks with a Sony NEX-5N review unit as a sort of NEX-7 primer. The 5N is impressive enough on its own and left me even more excited about the NEX-7. I hope to have an NEX-7 for review within the next couple of months and you can expect me to push it hard – harder than most other reviewers. I can't wait to get it out for some backcountry ski action!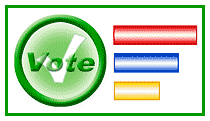 Congratulations to Sony for winning the PhotographyREVIEW.com Camera of the Year two years running!
If you have your own ideas about what camera should be the 2011 Camera of the Year, tell us about it in the comments below and also make sure to vote in our 2011 Camera of the Year community choice poll.
Related Content:
Sony Digital Camera User Reviews
All Compact System Camera Reviews
EVIL & Micro Four Thirds Cameras Forum
Sony Cameras Forum
Sony Alpha NEX Cameras Web Site