The Nikon 1 system is Nikon's first foray into the world of mirrorless cameras. They introduced two cameras back in September, the J1 and V1. I've been using the $650 J1 (price includes 10-30mm kit lens), the less expensive of the two Nikon 1 mirrorless cameras. Both the J1 and the V1 share the same 10-megapixel CX-format sensor, 3-inch LCD display, Expeed 3 processing, full HD video and a super fast maximum burst rate of 60 frames per second. The more expensive Nikon V1 has a beefier body, an electronic viewfinder, Nikon Creative Lighting System compatibility and a few other features the J1 doesn't have.
Nikon's new CX-format sensor is probably the most talked-about part of the Nikon 1 system cameras. It's a new sensor format, smaller than the Four Thirds sensor in the Olympus and Panasonic Micro Four Thirds compact system cameras, and many people have been critical of the camera's image quality. I think most photographers have missed the point of the Nikon 1 cameras, though. Image quality is always important but these cameras are really about speed. They have a ridiculously fast burst rate, crazy video frame rates and auto focus performance that rivals $5000 professional digital SLRs.
The most exciting part of the Nikon 1 cameras, in my opinion, is their new hybrid auto focus system, which combines DSLR phase detect AF with the contrast detect AF used on all other mirrorless cameras. Although the latest compact system cameras have been achieving incredible single shot auto focus performance their continuous auto focus is pretty poor. When the Nikon 1 system with hybrid auto focus was announced I hoped it would bring something new to the table. I was not disappointed. In fact, I feel totally comfortable saying the new Nikon J1 and V1 are groundbreaking cameras.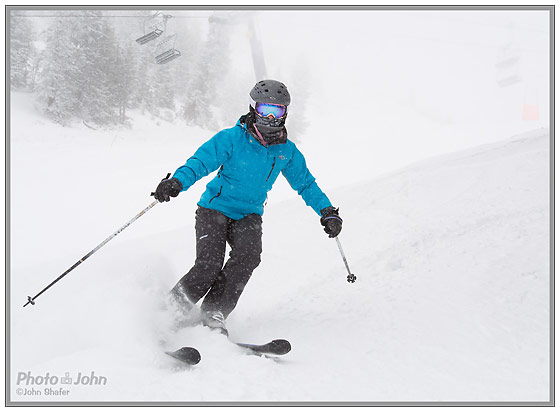 Street Price:
J1 – $650 with 10-30mm kit lens
V1 – $900 with 10-30mm kit lens

Nikon 1 System J1 Pros
Very small & light cameras and lenses
Great image stabilization
Revolutionary auto focus performance
Great movie mode continuous auto focus
Up to 30 frames-per-second full-resolution burst rate (with auto focus locked)


Nikon 1 System J1 Cons
Controls and UI are awkward
Image quality not competitive with other compact system cameras
Small camera body is slippery and a bit hard to hold
Hard to pan smoothly without an eyelevel finder (J1)
Lens options are skimpy at the moment


Next – Nikon 1 System J1 Camera Experience >>


Nikon 1 System J1 Review Navigation