Red Bull revealed the winners of their Illume action sports photography competition, last week, in Hong Kong. They flew in the top fifty winners along with the judges for an unveiling at an outdoor event on Hong Kong harbor, featuring the top fifty images in 2x2m light boxes. The Red Bull Illume photo contest was open to anyone and brought in over 28,000 photos from nearly 6500 photographers. In my opinion, just getting into the top 250 finalists made you a champ. But it is a contest and they had to pick some actual winners. So with no further ado, let's get to the winning photos!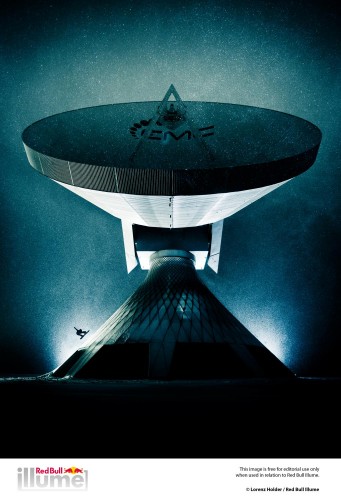 The overall winning image (above) from the third Red Bull Illume photo contest was taken by German photographer, Lorenz Holder. It's a photo of a snowboarder doing a trick on the base of a huge, backlit radio antenna. It's a very sophisticated image that clearly required careful planning, pre-visualization, luck, excellent technical photographic skills – not to mention a worthy athlete. A great action sports photo is, after all, always collaboration between photographer and athlete.
Here's Lorenz's description of what it took to get this photo:
"I found this unique spot in the summer and I really wanted to shoot a snowboard picture there. I told Xaver Hoffmann about the spot and he was also fascinated. My idea to shoot in heavy snowfall wasn't going to be easy, as it only snowed once in this spot last season. So there was pretty much just a one-time chance to get this shot. I used two big Elinchrom strobes in the background to light up the snowflakes and create a 'white wall' where I could capture Xaver's silhouette as he jumped. To get some light onto the dish, I chose a 4-second exposure time to get some light from the moon. Overall, I'm pretty happy that we made it there that day!"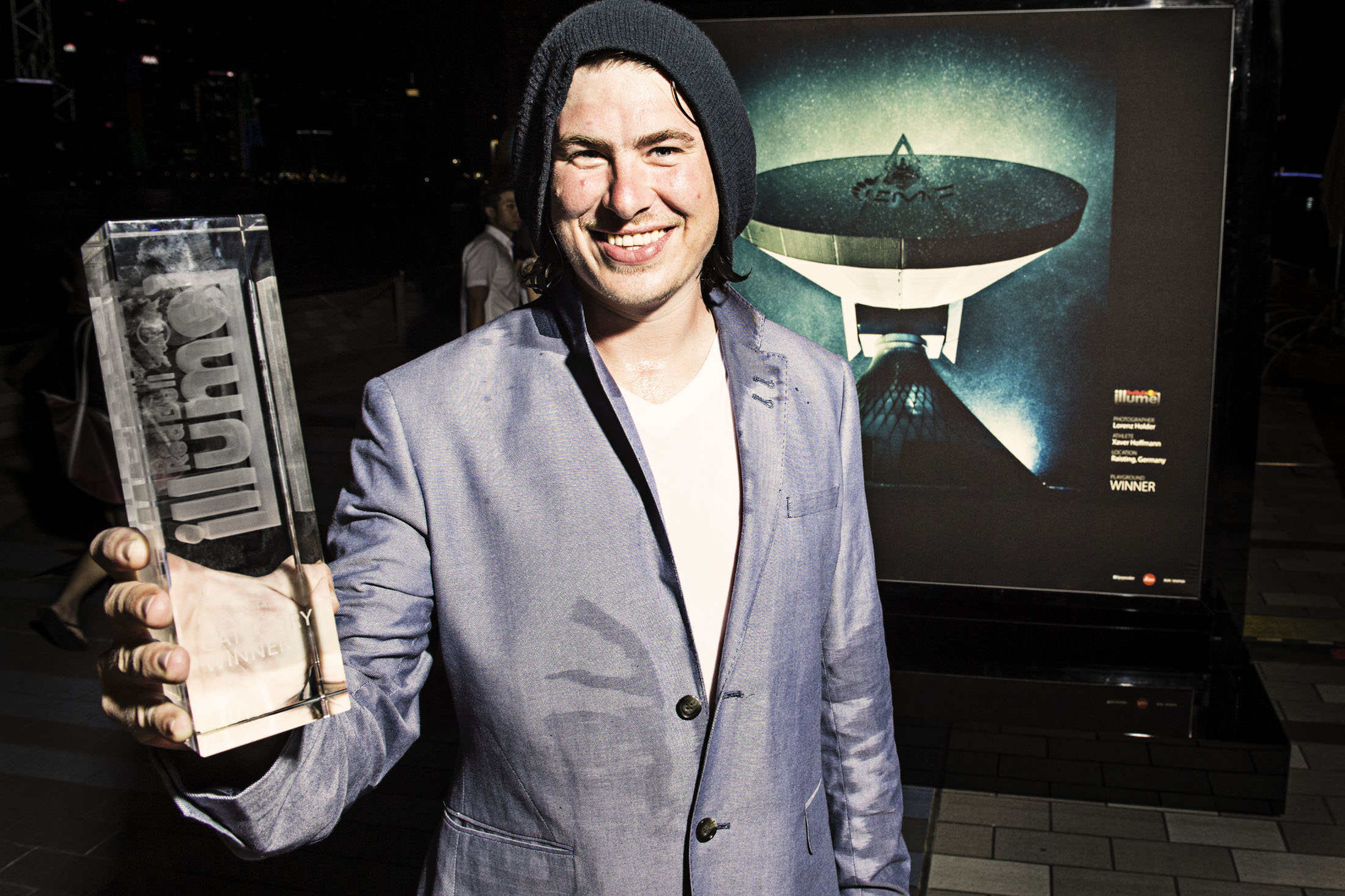 Besides the overall winner, five finalists and one winning photo were chosen for each of ten categories: Close Up, Energy, Experimental, Illumination, Lifestyle by Leica, New Creativity, Playground, Sequence, Spirit, and Wings. Each of the top fifty photographers won a Leica X2 high-end compact camera; and the overall winner, Lorenz Holder, won a package that included a $22,000 Leica S medium format digital SLR and a Broncolor portable strobe kit.
The athletes also got to vote on their favorite photo. In a way, having your photo chosen as the favorite by your subjects (professional athletes, in this case) is even more prestigious. That honor went to American photographer, Morgan Maassen, for his underwater photo of surfers waiting for a wave in Fiji.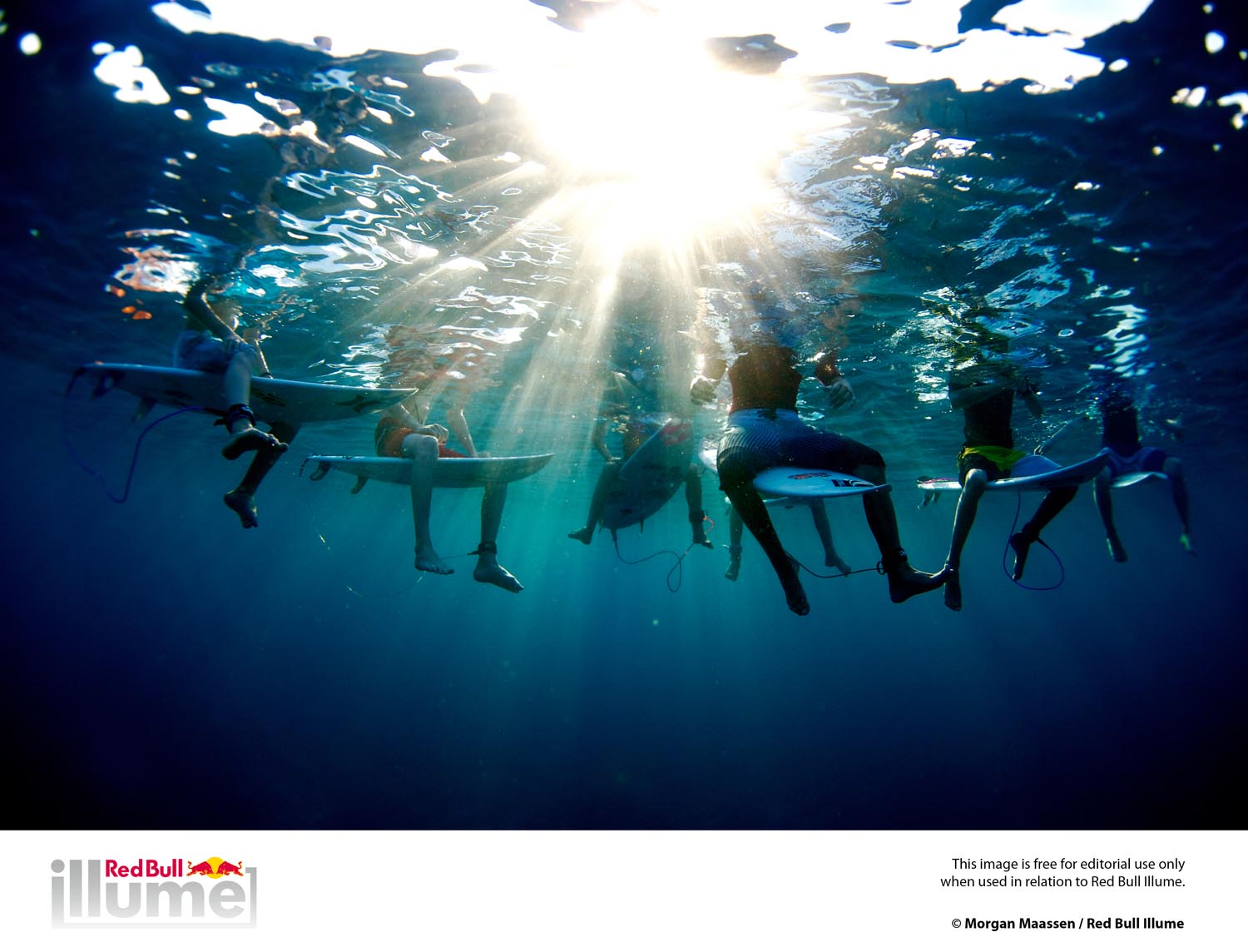 For the final awards ceremony, Red Bull flew in the contest judges and top fifty finalists for an unveiling on the Hong Kong harbor. The event featured the fifty winning images in 2x2m light boxes. After the exhibition spends a few weeks in Hong Kong, Red Bull takes the show on the road with stops in Europe, Canada and the USA. Check the Red Bull Illume Web site for more information on the exhibition tour and to learn more about the competition and photographers.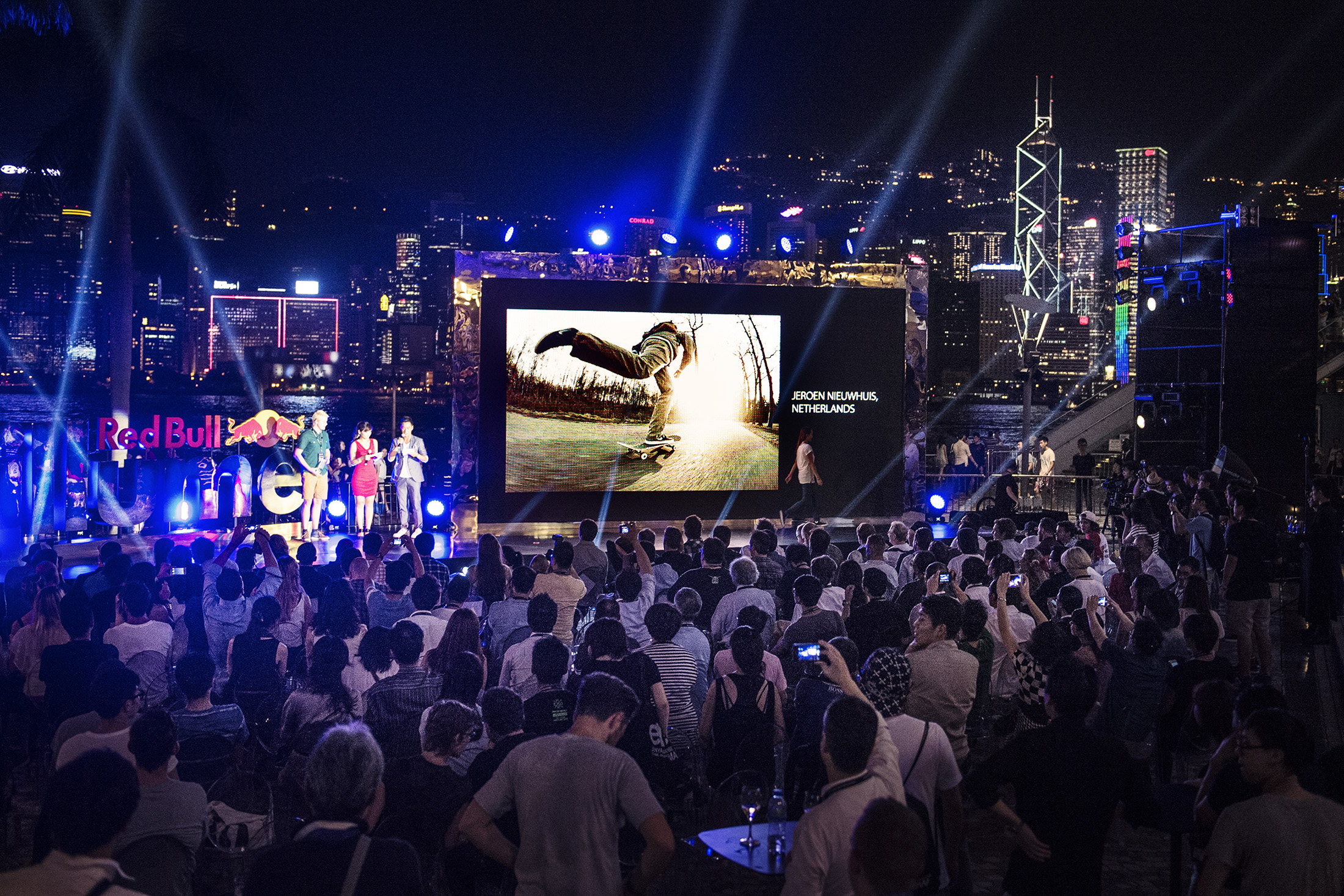 2013 Red Bull Illume Web Site >>
Go to the next page to browse all fifty winning photos from the 2013 Red Bull Illume photo competition.