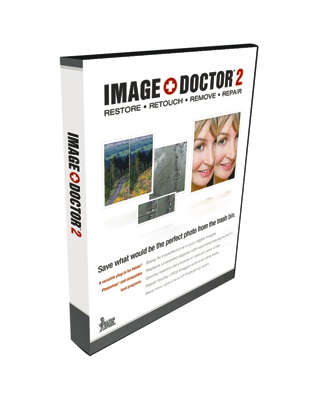 Alien Skin's Image Doctor 2 is a set of filters designed to streamline common retouching tasks.

Image Doctor 2 is, according to Alien Skin, "the new version of its powerful yet easy-to-use software for photo restoration, retouching, and repair" for Photoshop and software compatible with Photoshop plug-ins. It consists of five filters: Dust and Scratch Remover, JPEG Repair, Blemish Concealer, Skin Softener and Smart Fill. All of the filters, with the exception of the JPEG Repair tool, require a selection before applying the tool. This is important from a workflow perspective.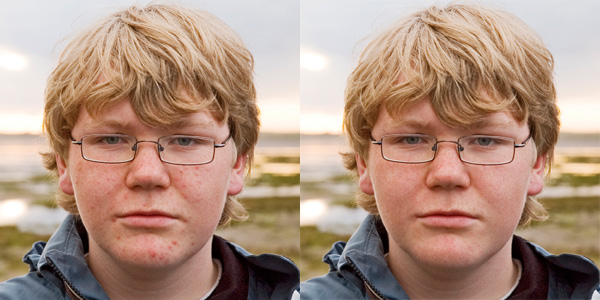 The first tool in the drop-down is the Blemish Concealer. It works essentially as advertised. You draw a selection around a blemish and the filter changes the brightness and texture of the skin to minimize visual impact. The first thing you notice is that the filter only provides you with two sliders, one for selection size, and one for removal strength. There are some presets for common problems like pimples or stains, but they're simply different settings on the same two sliders. The two-slider setup gets the job done – but after playing with it for a bit I think the job is already handled by existing Photoshop tools – and often better. CS3′s excellent Spot Healing Brush performs the same task much quicker and allows for a more streamlined workflow. Overall, the filter just comes across as a solution in search of a problem. Putting the healing tools inside a filter dialog that depends on a pre-existing selection is counter-intuitive when I can simply paint away the same marks without needless windows interrupting my workflow.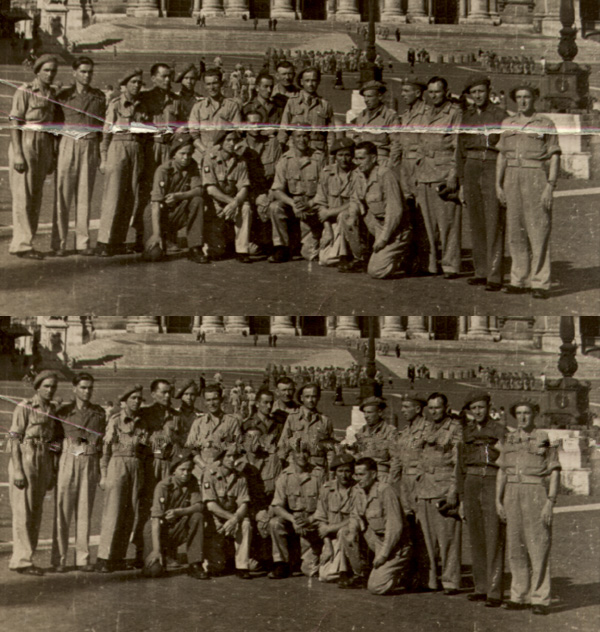 The second tool is the Dust and Scratch Remover. It only seems to work well in a limited set of circumstances. It replicates areas of the image automatically to fill in selected scratches and tears. It works very well with areas of uniform color and detail, but is useless for sections with more specific and important detail – like the tear in this photo of a group of World War I soldiers. And even when it works well, it isn't better than the healing patch or clone tools in Photoshop, and once again breaks workflow with a needless select->open filter->move sliders until-you're-happy method.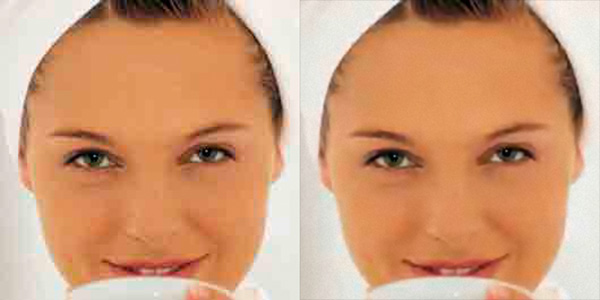 The third filter offered in Image Doctor 2 is called JPEG Repair. It "repairs" over-compressed JPEGs by making them into blurry, sharpened JPGs. It seems to have some smart math behind it, and it does a good job at its designated task. If the repaired JPG is only a small web image or in a brochure the quality might be acceptable. But the repaired JPEGs will never actually look good.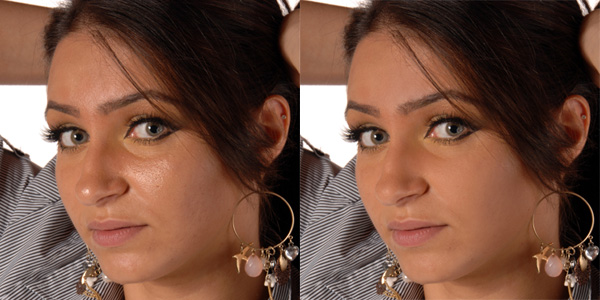 The jewel of the Image Doctor software is the Skin Softener filter. This is a tool designed to smooth uneven skintone and texture. Finally, the filter controls work towards simplifying the intended task. The Skin Softener effect can easily be recreated with existing Photoshop tools, but not as elegantly. What would require multiple layers and filters with Photoshop is distilled into one simple dialog box with just two sliders. One slider adjusts the selection, the other adjusts the effect. The effect is very nice, only allowing the appearance of plastic doll-like textures if pushed to extremes. If used sparingly it does a great job at reducing glare and minimizing pores while keeping the skin believable.
Image Doctor's final filter is called Smart Fill. At first glance it seems to be an overly complex version of Photoshop's Healing Patch tool. But it uses detail detection to sample areas of the image that best match the area being removed. On simple patches it did not do as good a job as Photoshop's Healing Patch tool. But I know that's not its intended use, so your mileage will vary. If you often find yourself removing roads from forest scenes, you might want to give this one a try.
Overall, Image Doctor 2 seems to be a mixed bag. The first three filters seem like filler. They simply reinvent the wheel and make it less efficient. I understand the plug-ins are not only designed for Photoshop, but that is likely where they're going to end up, and a lot of the functionality is redundant and slows you down. If they're installed as standalone software or as plug-ins for something less than Photoshop then they will be more useful. The Image Doctor filters are also slow. Even with moderately sized selections on high-res files, each change took a considerable amount of time to update. Keep that in mind when making selections and try to keep them small.
In the end it's tough to recommend this package at the recommended $200 price tag. Everyone's needs are different, but I wonder if Alien Skin shouldn't offer each filter individually for a reduced price. I know that I like the Skin Softener enough to pay $75-100 for it alone. But the extra cash required for the additional four filters really sours the deal for me. If you're interested in Alien Skin's Image Doctor 2 filters, I strongly recommend downloading the free demo for a thorough test.
 Related Content:
Photography Software Reviews
All Alien Skin Reviews
Photography Software Forum
Alien Skin Web Site