I was really excited about the14-megapixel Canon PowerShot G1 X when Canon announced it. The big, new 1.5-inch sensor puts it up against compact system (mirrorless) cameras as far as image quality goes and really puts it in a class of its own compared to other compact digital cameras. I got Canon to send me a G1 X for a few weeks and shot all kinds of stuff with it – mountain biking, snowshoeing, landscapes, etc.; and the sensor is really impressive, absolutely producing digital SLR image quality. The G1 X isn't perfect, though. Ultimately, I ended up with mixed feelings about it, in spite of the excellent image quality. For more details, check out my hands-on video review and the sample photos below.

Canon PowerShot G1 X Hands-On Intro & Video Review
As you can see from the video, the G1 X is not a perfect camera – at least not for me. The image quality is wonderful and people who value image quality above all else will probably really like it. But anyone who values quick startup or a real burst mode is going to be frustrated, as I was. And one area where compact cameras usually excel – close-up photography – is impossible with the G1 X. I don't know what the deal is, but you cannot get at all close with the Canon G1 X. I tried to take some cherry blossom photos, something that would be super easy with the macro mode on pretty much any other compact camera, but it wasn't happening with the G1 X. The G1 X also big and expensive ($799 list price) for a camera that doesn't allow you to change the lens. In the video I had to include a short comparison with an Olympus Pen mirrorless camera just to show how much bigger the G1 X is.

You'll find more G1 X photos in my member gallery here:
Photo-John's Canon PowerShot G1 X Sample Photo Gallery >>
On the positive side, the camera feels great – it's very sturdy and has nice rubberized grippy areas for your palm and right thumb. The tilt-swivel LCD is great for tripod landscape shooters (like me) as well as for people who plan to use it for video. The optical viewfinder, while not super accurate, is nice for people with shaky hands, action photographers who do a lot of panning shots, and again – it's a useful feature for shooting videos. The G1 X has excellent, well-placed manual exposure controls and all the shooting modes anyone could ask for, including aperture priority, shutter priority, full manual, scene modes and two customizable modes. The 4x 28-112mm (equivalent) f/2.8-5.8 zoom lens is nice and sharp and the combination of the big sensor and large f/2.8 aperture at the wide end means you can really get shallow depth-of-field for portraits. As I emphasized in the video, the ability to shoot in RAW mode means you can get the most out of the big sensor. I was really, really impressed with the image quality – especially in low light. And being able to shoot RAW meant I could squeeze the absolute maximum out of the images I shot.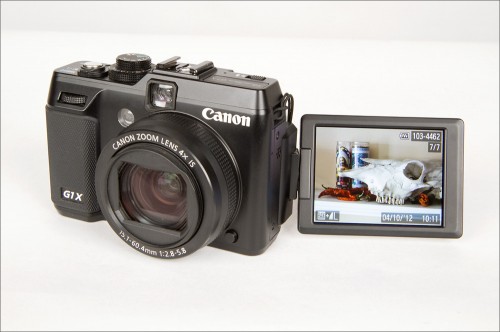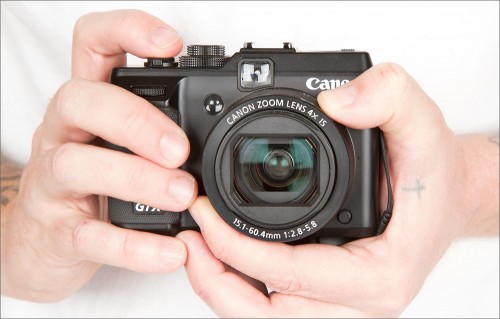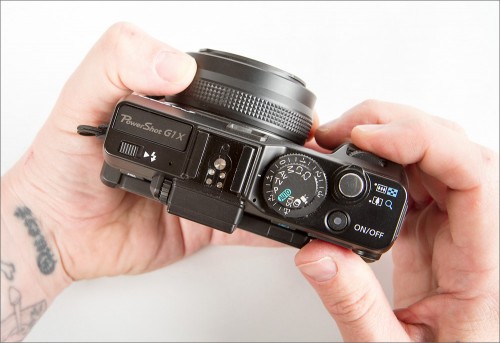 In the end, I am left with very mixed feelings about the G1 X. I think it's a great move forward for the Canon G-Series PowerShots. Unfortunately, this particular model is sabotaged by a few critical feature issues – namely, it's too big, too slow and it has no real macro ability. I am sure there are landscape, travel and portrait photographers, as well as small business owners like my friend Jordan (featured in the video), who will be very happy with the G1 X. But in the full spectrum of available cameras, I don't think it's a standout in any area other than image quality. However, it is a great foundation for a future Canon mirrorless camera system or a smaller model that uses the same sensor. I really hope Canon is building an interchangeable lens camera system with a new lens mount around the G1 X sensor. That's a camera I think I could really get behind.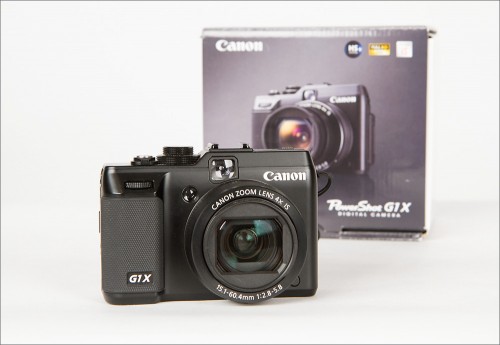 Related Content:
All Canon User Reviews
All Digital Camera User Reviews
All Canon PowerShot G1 X Sample Photos
Canon Cameras Forum
Digital Cameras Forum
Canon News, Reviews & Articles
Canon Web Site
All Digital Camera Pro Reviews
All Digital Camera Studio Sample Photos