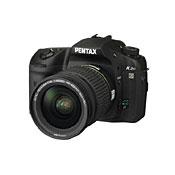 Your opinions and experience matter. Reviews by community members are the foundation of PhotographyREVIEW.com. Share your experience with other photographers by writing reviews for your cameras and other photo gear. You don't have to be an expert – everyone's opinion counts.
---
Featured Review:
Pentax K20D
by cgarrard (Professional)
Price Paid: $704.00 from Adorama Camera
Review Date: January 4, 2009
Used product for: Less than 1 month

Overall Rating: 4 of 5
Value Rating: 5 of 5

Summary:
The K20D is one of the most fully featured DSLRs on the market, let alone for its class and price range. It offers exceptional build quality with industry leading sealing from moisture and dust, class leading resolution, and a fully customizable menu system. It also has an excellent viewfinder- 95% coverage @ .95x magnification. It has live view for composing your shots at 100%. The rest of the features of the K20D are too long to list, I recommend seriously considering this camera if you are the type of photographer who likes to control nearly every aspect of a camera's features.
The K20D is a relatively small camera by dimension, yet remains a somewhat dense DSLR that gives you a feel of a higher than average quality product. In use I find the auto focus reliably accurate, and the layout and ergonomics very well designed and pretty intuitive. Exposure metering can be a bit hit and miss at times, yet it is most accurate to say that it reliably underexposes often by about .3 to .7 ev. which tends to protect your highlights.
When the white balance is set to natural, colors are very accurate for outdoor use, and some of the most pleasing I have seen to date. Battery life is excellent, CIPA rated at 720 shots per charge yet I could easily get 900 shots out of it with some basic power management.
The resolution is at a sweet spot for just about all photographers' needs, yet pushes the performance of the APS-C sized CMOS sensor to just about the maximum. Noise looks nice through ISO 1600 (where the shots are all usable) but starts to interfere with details and color at ISO 3200 and degrades image quality. ISO 100 is very clean (a nitpick and requirement of mine). At ISO 6400 (available through an expanded menu change), jpeg images are unusable for anything over 4″x6″ in my opinion, although it is nice to have and processing the raw files helps matters a little.
The K20D is a joy to use. From its spirited (yet pretty loud) auto focus to its awesome menu system and custom features, the K20D leaves very little for a professional to be desired. The live view system is lack luster though if you plan on using it for any accuracy in metering or checking your focus. You aren't able to view a live histogram while live view is enabled (what?), and the images when viewed at 4x or 8x magnification during focus check are pixelated and quite difficult to make out. I find that 4x is best when using focus check by basically watching the edge contrast for accurate focus. With some practice it can help some, but it stands room for improvement (firmware upgrade anyone?).
I recommend using the fastest SD card you can find and also with the most capacity (they fill up quick using raw, especially when using raw + jpeg). Perhaps a Sandisk III 8GB SD card.
Armed with one of the many pro sealed lenses (identified with an *) this DSLR and lens combo is one of the best cameras to use for foul weather (rain, sandstorms, smoke etc). One of the biggest reasons for my purchase of it.
Pentax offers many prime lenses for this camera of extremely high optical quality for relatively little cost for performance. For a one brand user, Pentax's only gap would be the big telephoto zooms (over 400mm). Otherwise a smart investment choice with this camera system now owned by Hoya (for financial stability).
In closing, it turns out that even though I purchased this camera for a specific niche, I wouldn't be sacrificing much by making it my every day camera. It has impressed me much more than irritated me and for that, makes a very solid design.
Carl
Strengths:
Build
Price
Resolution
Features
Fast Autofocus
Weaknesses:
Quirky Metering
LiveView substandard
Loud Autofocus
Similar Products Used:
Sony Alpha A700
Canon Rebel XSI
Nikon D90
Customer Service:
N/A
This Pentax K20D was written by Carl Garrard, a long time contributor to PhotographyREVIEW.com and a truly excellent photographer. Take a look at his member gallery to see his excellent photos. Carl runs a Sony Alpha DSLR Web site, AlphaMountWorld.com.