Following up on the success of their popular Instax instant print cameras, Fujifilm is introducing the new Instax Share SP-1 Printer. The new Instax printer makes it quick and easy to make wallet-size prints you can share with your friends. It makes 2×3-inch instant prints and has built-in Wi-Fi so you can print directly from your Smart Phone and other mobile devices. It's perfect for parties and other events where you want to be able to give people something tangible to take with them – something more than just a photo on their Facebook page.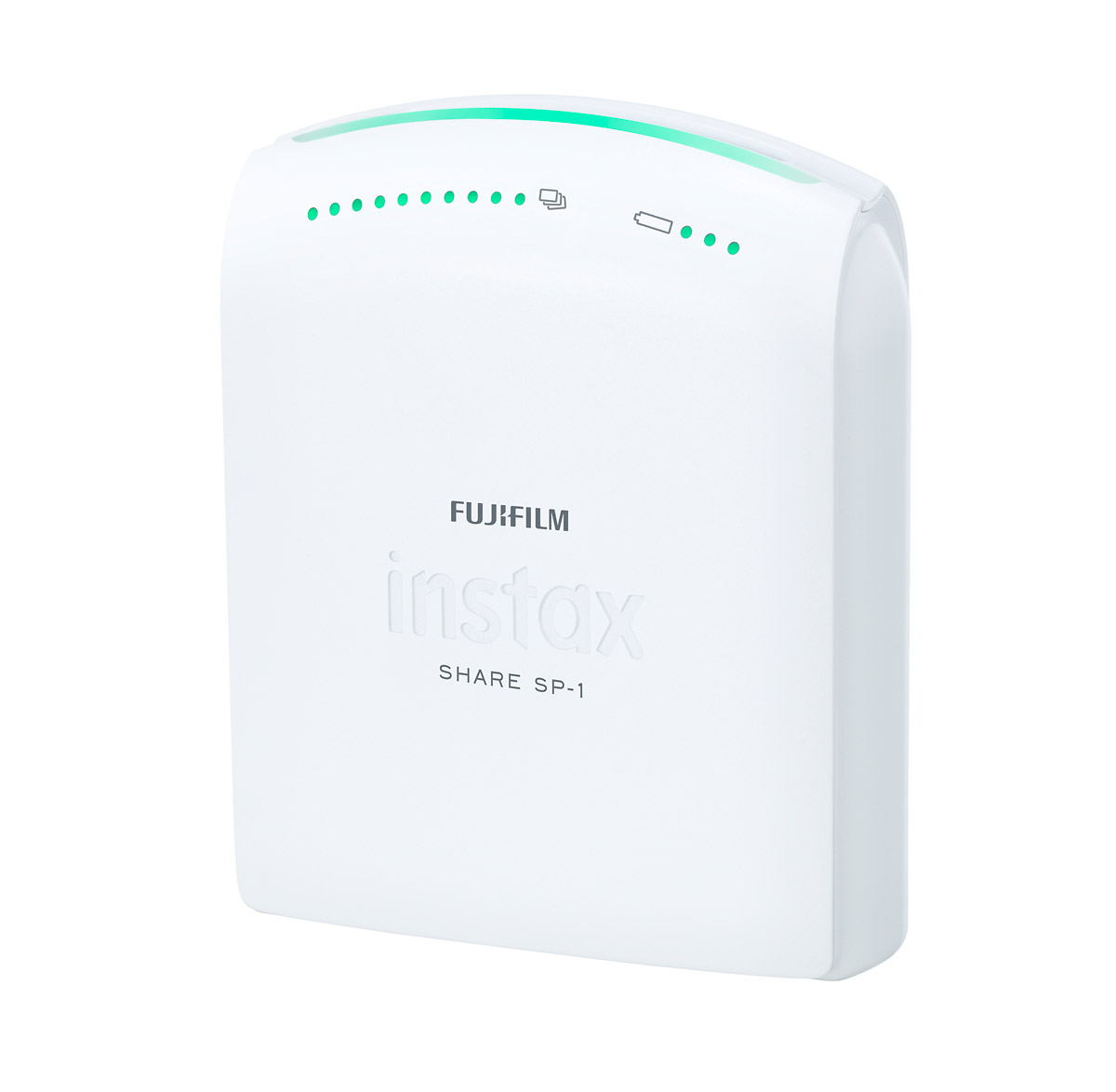 Fujifilm Instax Share SP-1 Printer Key Features & Specs:
Easy, instant printing via built-in Wi-Fi with Smart Phones and tablets
Instax Share App works with iOS and Android
Reprint button for quick, easy copies
Print real time information on picture, including date and time, location and weather conditions
Compatible with JPEG image files
Powered by two CR2 lithium batteries (approximately 100 prints per set)
Uses Instax Mini Instant Film
2×3-inch prints with 1.8×2.4-inch image area
We've all promised to make someone a print of a fun party photo and then never gotten around to it. Fujifilm's new Instax Share printer looks like a great solution for that problem. I'm thinking of getting one to keep at the house and take on roadtrips so I can make little memento prints for anyone who asks, right there, on the spot. The Instax printer uses easy to buy Instax print film and runs on two CR2 camera batteries (there's also an optional AC adapter). It creates its own Wi-Fi hot spot so you can connect and print from a Smart Phone or tablet that has the Instax Share app installed. You can include information on the print like the location, date and weather. The Instax printer even has built-in editing tools and fun print templates. It also has the large bottom border traditional for instant prints, so you can add your own handwritten notes, if you want.
The Fujifilm Instax Share SP-1 instant printer will be officially unveiled this week at the annual CES consumer electronics tradeshow in Las Vegas. It will sell for $199 and should be in stores this April (2014).
Related Content:
All Fujifilm User Reviews
More Fujifilm News & Articles
Fujifilm Web Site