Fujifilm X-E1 Review: Experience
Ultimately, I think the X-E1 is about two things: image quality and intuitive shooting. The X-E1's simple, traditional design makes it very quick and easy to shoot with. It begs to be used for street and people photography. Fujifilm's APS-C X-Trans sensor is everything people say it is. Well, that's actually a stretch since I've seen people say it matches full-frame quality. That's not true but it is one of the best APS-C sensors I've ever had the pleasure of using.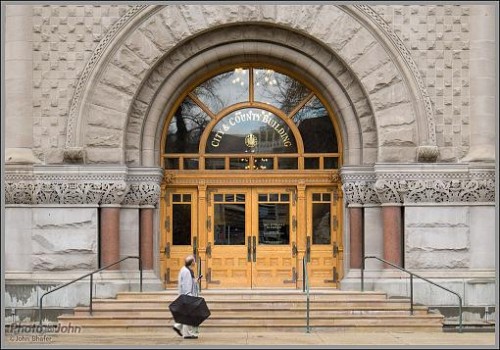 For the most part, shooting with the X-E1 is a pleasure. It's a beautiful camera with front and back magnesium alloy plates and all metal dials for a very nice, solid feel. Although it has a lot of modern amenities (auto focus, histogram display, electronic viewfinder, etc.), the X-E1's basic controls and shooting options are very straightforward. You can choose aperture priority, shutter priority or program; and there's a good old fashioned aperture ring on the lens, and shutter speed and exposure compensation dials on top of the camera. Photographers who want sophisticated auto modes and scene modes should look elsewhere. The X-E1 is for photographers who understand exposure and like to take control. I mostly used it in aperture priority mode with the ISO set to auto, since the low light image quality is very good. That allowed me to concentrate on composition, controlling my exposure with the aperture ring and the exposure compensation dial. With the electronic viewfinder, all photo data was visible without my having to remove my eye to check the LCD – even the histogram and image review. With the simple controls and electronic viewfinder, I feel like the Fujifilm X-E1 and X-Pro1 are as close as you can come to the Leica M-rangefinder experience without owning a Leica – plus, you get auto focus, something the Leica doesn't have.
The only real issue I had with the Fujifilm X-E1 was the auto focus performance. In good light it's fine. But in low light it's pretty useless. With the party photos below I had to resort to focusing on a bright spot on the floor because the camera would not focus on my subjects. The X-E1 does have a good manual focus system, with a visual distance and depth-of-field guide in the display, as well as a button that allows you to zoom in and check focus. You can also use auto focus even when the camera is in manual focus mode by pressing the AE-L / AF-L button. But since I'm really an auto focus photographer, I ended up being a little frustrated when the light wasn't good. I also wish the X-E1 had focus peaking – a focus assist tool that indicates in-focus areas in flashing colors on the LCD display (or EVF). With a camera like this, focus peaking just makes sense. Using the X-E1's manual focus isn't difficult but having focus peaking would make it downright brainless. And since the auto focus is less than perfect, every little bit of focusing help counts.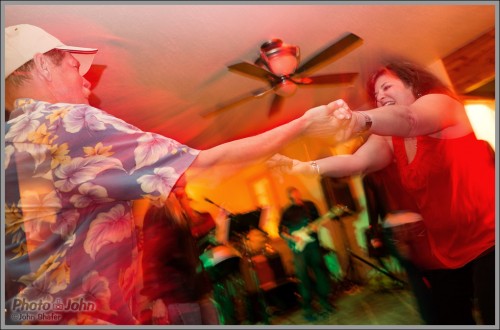 One feature I was really pleased to discover was the bounceable pop-up flash. I've seen this on a few cameras now and I love it. You can hold the flash down with your finger so it bounces off the ceiling, creating softer, more flattering light. This makes a huge difference for flash photos of people and I used it to great effect with the party photos above.
The Fujifilm X-E1 main menu is pretty straightforward. There's also a Quick Menu (Q button) that gives fast access to the most used settings like image quality, ISO, white balance, flash settings, etc. It also includes a couple of neat features that deserve to be mentioned: Fujifilm's Film Simulation options and Dynamic Range controls. The Film Simulation settings are essentially filters that replicate the look of certain film types, including Fujifilm's Velvia, Astia, and Provia, along with standard black-and-white, black-and-white with colored filters, and sepia. The Dynamic Range options are essentially in-camera HDR with four settings – Auto, 100, 200 and 400, where the number is a percentage of the dynamic range. In other words, selecting the "200" setting doubles the dynamic range. The photos below were taken using the X-E1's Dynamic Range Bracket option. It's located in the Drive menu and takes a burst of three photos at the 100, 200 and 400 (left to right) Dynamic Range settings.
Also in the Drive menu, there's Motion Panorama, Film Simulation Bracket, ISO Bracket, AE Bracket, and a very respectable burst mode that can shoot 6 FPS. Although I wouldn't use the X-E1's continuous auto focus for sports subjects, pre-focusing and using the 6 FPS burst mode can result in some pretty good action photos. I also enjoyed the Motion Panorama mode. You just hold down the shutter release, pan, and let the X-E1 does the rest: stitching together a big panoramic JPEG image right in the camera.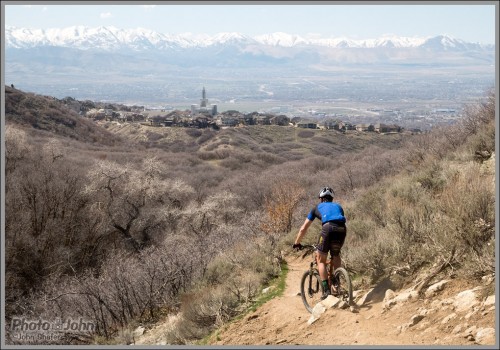 The last thing I want to mention in the "experience" part of this review is the Fujinon XF 18-55mm f/2.8-4 OIS zoom lens. In short – it's the best 18-55mm zoom lens I've ever had the pleasure of using. The 18-55mm zoom has become the standard kit lens for APS-C sensor cameras. Most of them retail for about US $100 and they're ok if you're a total novice or you just don't have anything else. But if you've ever used another lens or you get a taste of something better, you can't get rid of the 18-55mm kit lens fast enough. That's not the case with Fujifilm's 18-55, though. First of all, it feels great. It has a smooth, solid and metallic feel unlike any other 18-55mm zoom I've ever used. It also has a larger f/2.8-4 aperture (f/3.5-5.6 is standard for 18-55mm zoom lenses), which makes it better for low light and taking pictures where you want shallow depth-of-field – like portraits. And I wouldn't be happy if the glass wasn't great as well. Fujifilm has been making Fujinon optics for a long, long time and they are among the best. The XF 18-55mm f/2.8-4 OIS zoom is no exception.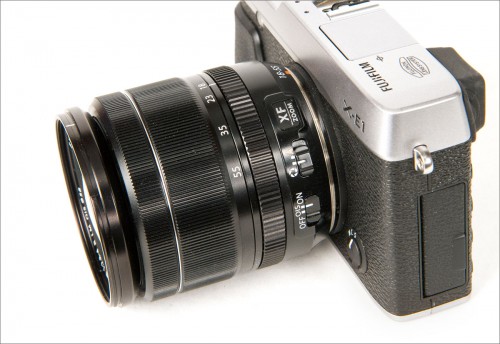 The XF 18-55mm f/2.8-4 OIS is the first available zoom lens for the Fujifilm X line of interchangeable lens cameras and it's a very good start. The glass options are still pretty limited for the X-E1 and the X-Pro1. There's the 18-55mm I used for this review and four primes: a 14mm f/2.8, an 18mm f/2.0, 35mm f/1.4 and a 60mm f/2.4 telephoto. Remember, this is an APS-C sensor camera so you have to apply a 1.5x conversion to those lenses to get the effective focal length. I really liked the flexibility of the 18-55mm zoom and look forward to the promised 55-200mm f/3.5-4.8 OIS telephoto zoom, which should be available later this year.