Fujifilm X-E1 Review: Conclusion
Aside from the poor auto focus, I love the X-E1. It's a simple and pure camera that experienced and traditional photographers will appreciate on many levels – aesthetically, in the hands, and for the image quality. If you've always lusted after a Leica M-rangefinder, the X-E1 will give you a similar look and feel for a lot less money – and it's a hell of a lot easier to use. Get the right lens adapter and you can even use Leica M lenses on it. The X-E1's relatively compact size (compared to a digital SLR) makes it a great choice for a travel or street camera. On the other hand, if you're looking for the smallest possible interchangeable lens camera, the X-E1 is not your best bet. It's considerably bigger than some of the other mirrorless camera options, and at $1400 for the body and lens setup reviewed here, it's also more expensive. It does have the best image quality of any mirrorless camera I've ever used, though.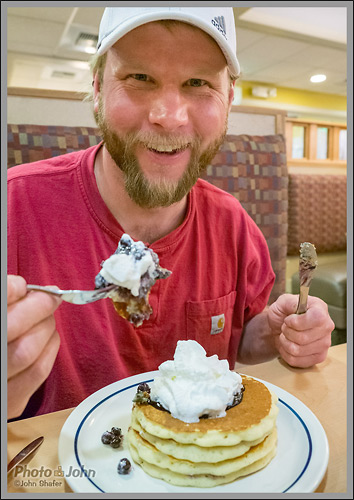 The X-E1 probably isn't the best camera choice for beginners who may be frustrated with the lack of auto modes. The X-E1 will really work best in the hands of a photographer who understands the rules of exposure. That said, you can set both the aperture and the shutter speed dial on A and let the camera do its thing. It would be a shame to let the X-E1's great controls go to waste, though.
I'm sure there are some readers trying to decide whether the X-E1's big brother, the X-Pro1, is worth the extra $400. In my opinion the answer is no. The main differences between the two cameras are the X-Pro1's hybrid viewfinder and slightly larger 3-inch LCD display. And as cool as the hybrid viewfinder is, I didn't miss it one bit. Both cameras have the same sensor and controls your actual results should be the same regardless of which one you buy. Plus, the X-E1 has a built-in pop-up flash, something the X-Pro1 doesn't have.
- end -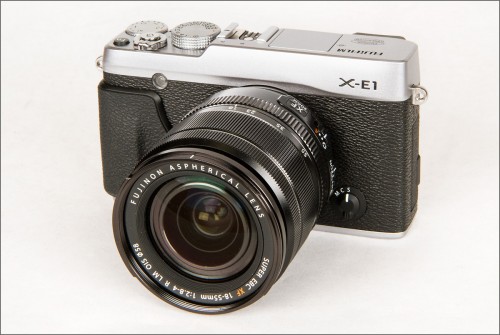 All photos copyright Photo-John and/or PhotographyREVIEW.com.
Back To Fujifilm X-E1 Review Intro >>
Related Content:
All Fujifilm User Reviews
All Fujifilm X-E1 Sample Photos
All Digital Camera User Reviews
Compact System Cameras (Mirrorless) Forum
More Fujifilm News & Articles
Fujifilm Web Site
All Digital Camera Pro Reviews
All Digital Camera Studio Sample Photos